This article will guide you on how to access Reolink products remotely on Reolink software.
Applies to: All Reolink cameras and NVRs
Generally, there are 3 ways to achieve remote access to Reolink cameras/NVRs.
Method 1: By Using UID (cameras inside the NVR kit excluded)
Step 1. Find the UID of your Reolink Device.
Step 2. Follow the articles below to access your device remotely on Reolink Client or Reolink App.
Method 2: By Using Domain Name (battery-powered cameras and cameras inside the NVR kit excluded)
Step 1. Make sure that your router has a public IP address, and the NVR/camera is connected to that router.
Step 2. Register a DDNS service account (for example, you may register a No-IP account). The DDNS service provider will provide you a domain name, and please refer here to configure DDNS settings for the camera/NVR.
Step 3. Please use the port forwarding function of your router to forward the required ports of your cameras/NVR to WAN network, please refer here for port forwarding.
Note: The port forwarding page varies from the brand and model of your router. You may refer to the user manual of the router to do port forwarding.
Step 4. Refer to Method 1 > Step 2 to remotely access your device on Reolink software, but please select IP/Domain after entering the Add Device page.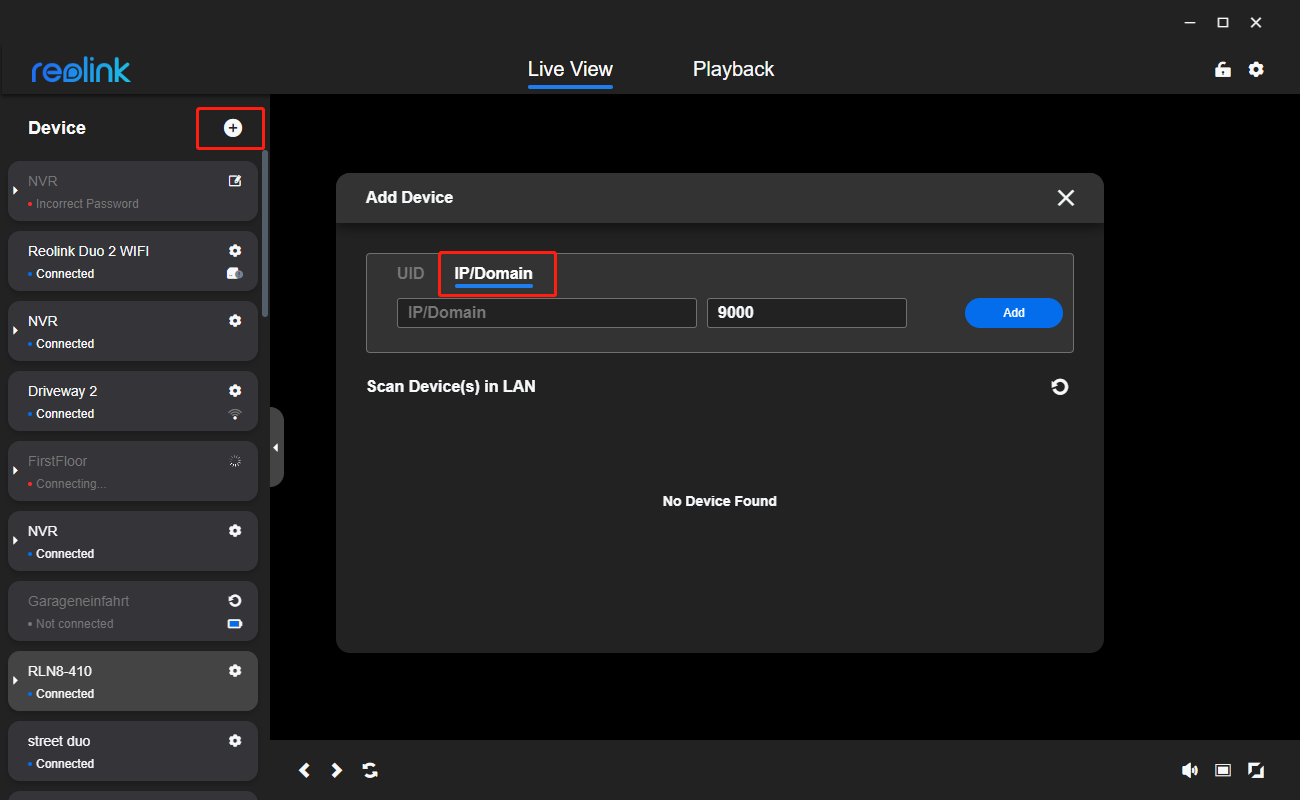 You may also use the domain name to Remotely Access Reolink Cameras/NVRs on Web Browsers by changing the IP address to the domain name.
Method 3: By Using IP Address (battery-powered cameras excluded)
If you have a fixed public IP address on your router, you do not need DDNS service.
You may use the port forwarding function to forward the camera/NVR port to the WAN network, then login to the camera/NVR via that public IP address directly. Please refer to Method 2 above for port forwarding.
You may also refer to the video below: