Applies to: Reolink cameras that have spotlight
If you noticed the Spotlight of the camera is not turning on at night, please troubleshoot this problem as below:
Cause 1: Settings of the camera are not correct.
Solution: Please note that the Spotlight will only work at night when the camera detects motion and you enabled the Spotlight button.
Please check the motion detection settings for the camera: set proper motion zones and sensitivity for this camera. If your camera is Argus 3, please also make sure you enabled the PIR button.
Please check the Spotlight button, and make sure you had turned on this button.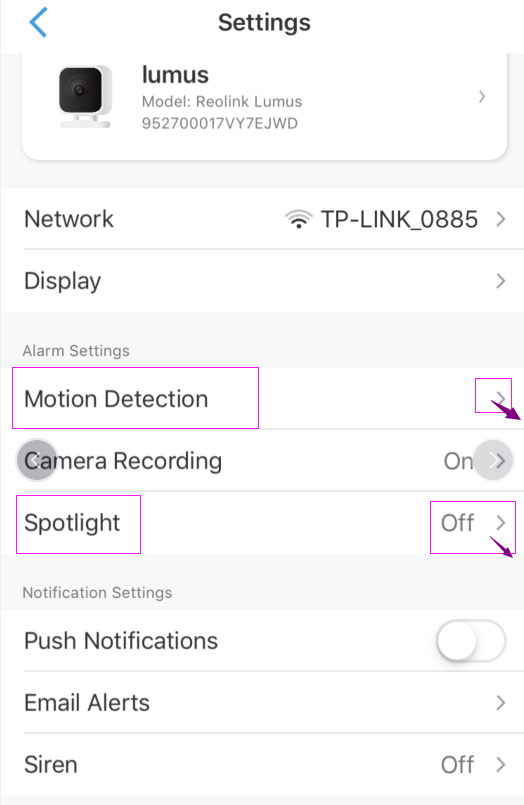 >
Cause 2: Hardware defect of the camera
Solution: If you had checked the above reason and make sure the settings of the camera are correct, then it could be the hardware defect of the camera. 
Please hard reset this camera and set up from factory status. If still the same, please contact the Reolink support team for your warranty.