This article offers you solutions for possible causes of failing to access your NVR in LAN.
Applies to: All PoE NVRs
Description of the phenomenon: the NVR cannot be accessed on both the app and the client in LAN. What are LAN and WAN
Cause 1: NVR is powered off.
Solution: Check whether the power light is on. If it is off, please refer to POE NVR Failed to Power on
Cause 2: There is something wrong with the connection of the LAN port of the NVR.
Solution: Please check whether the light on the LAN port is on.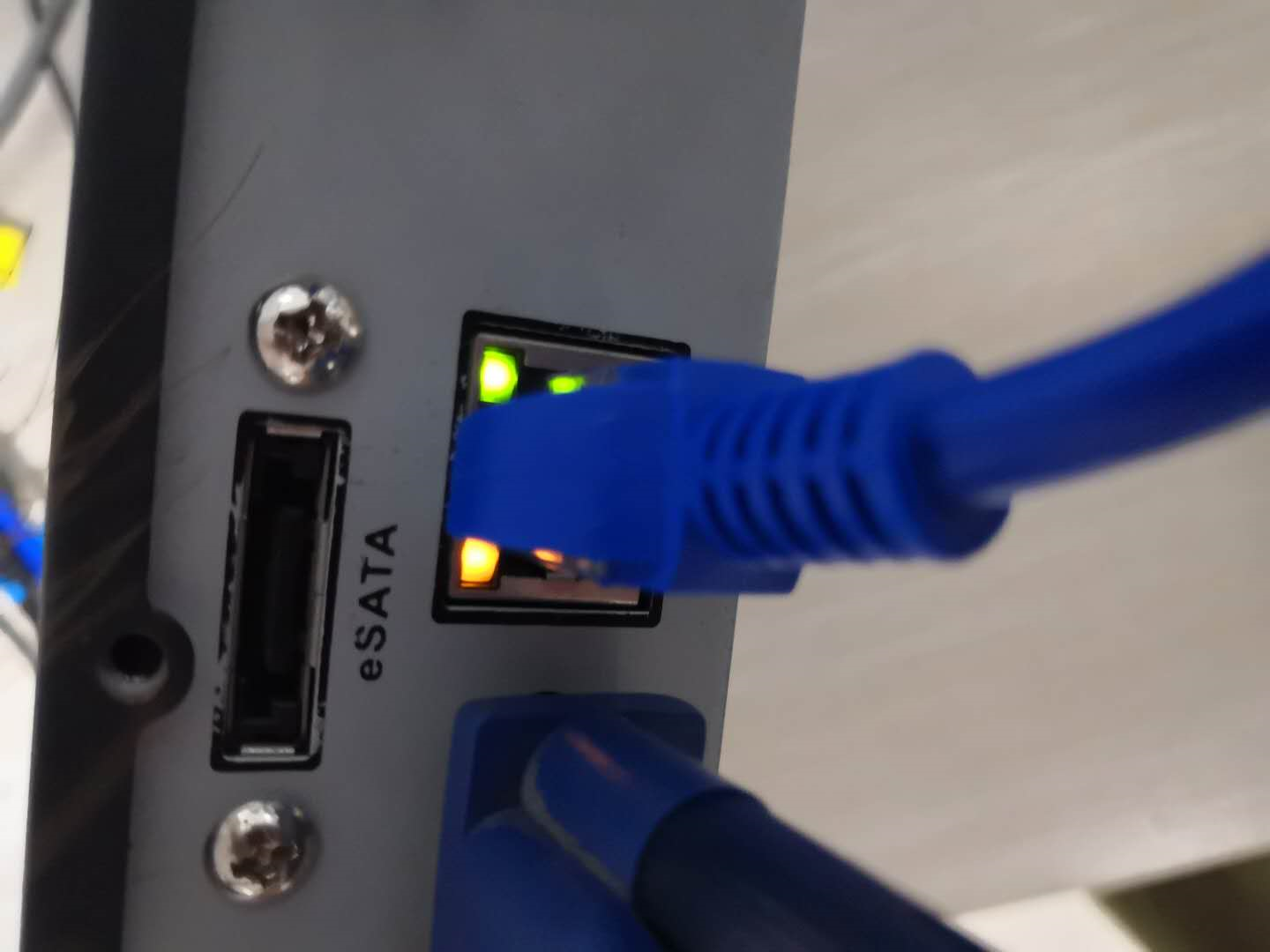 If the light is off, please change the cable and port on the router for a try.
Cause 3: the gateway is 0 (the light of the LAN port is normal).
Solution: 
Please log in to the NVR with a monitor attached, go to Menu > Network > General, and take a picture of this interface.
For NVR with Old UI, please refer to the picture below:
For NVR with New UI, Go to Device Settings > Network > Network Status as shown in the picture below: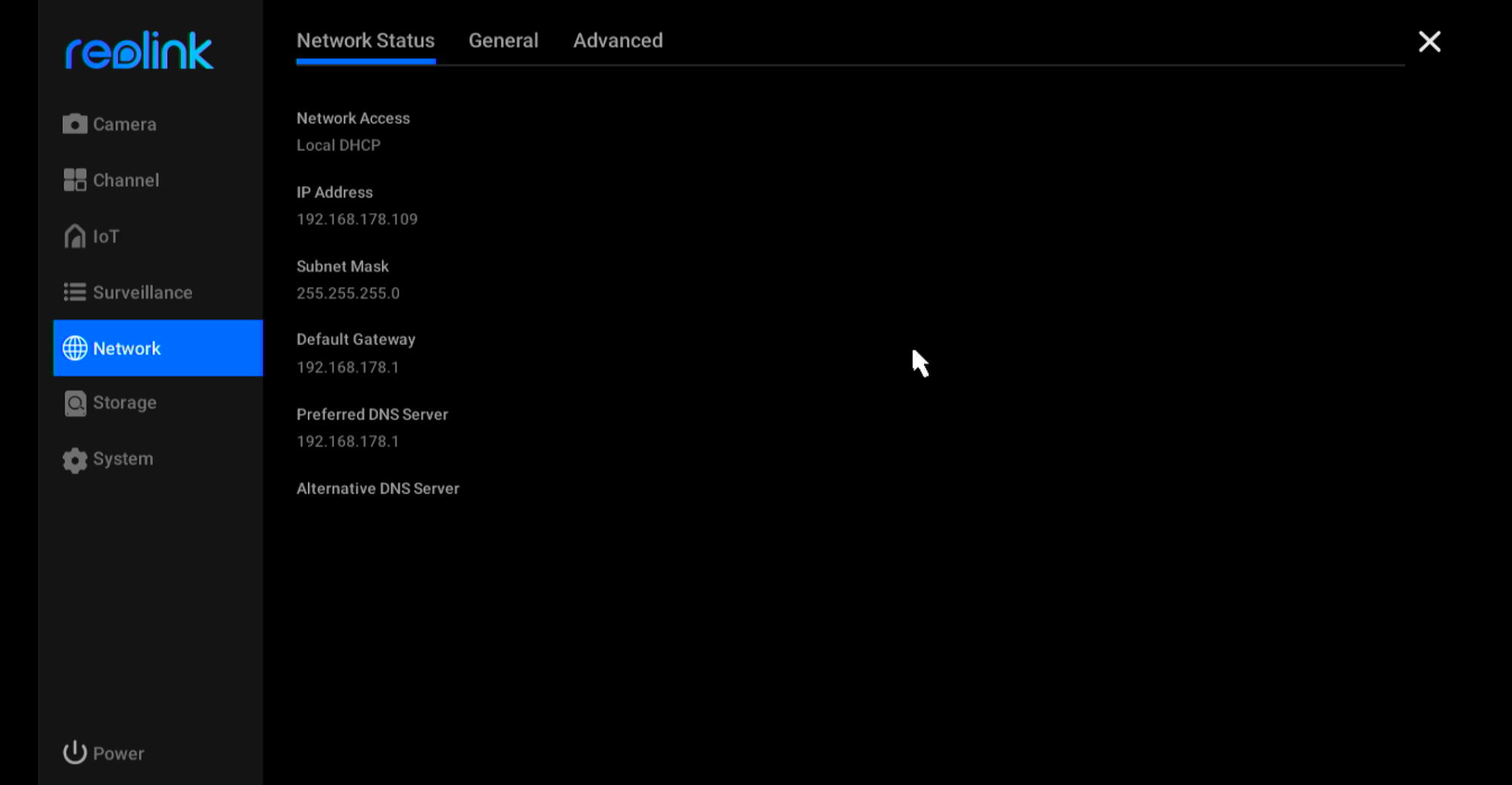 Change a router or switch and further check the issue. Please also reboot the NVR and check if the issue remains.
Please upgrade the NVR's firmware to the latest firmware.
Cause 4: the router doesn't assign an IP for the NVR.
Solution: please reboot the router and NVR for a try. Please refer to How to Reboot Reolink NVR
If you checked all the above steps and the problem is not solved, please contact Reolink support for warranty.