When you connect the NVR via a monitor and start up the NVR, the NVR is freezing on the Reolink Logo Page. There are several possible causes for the issue. You may follow the troubleshooting tips listed below to solve the problem. 
Applies to: All Reolink NVRs.
Cause 1.  The HDD Issue.
Solution: Please unplug the HDD and check if the NVR will power on when no HDD is plugged in. You may open the NVR housing and follow the below picture to unplug the HDD.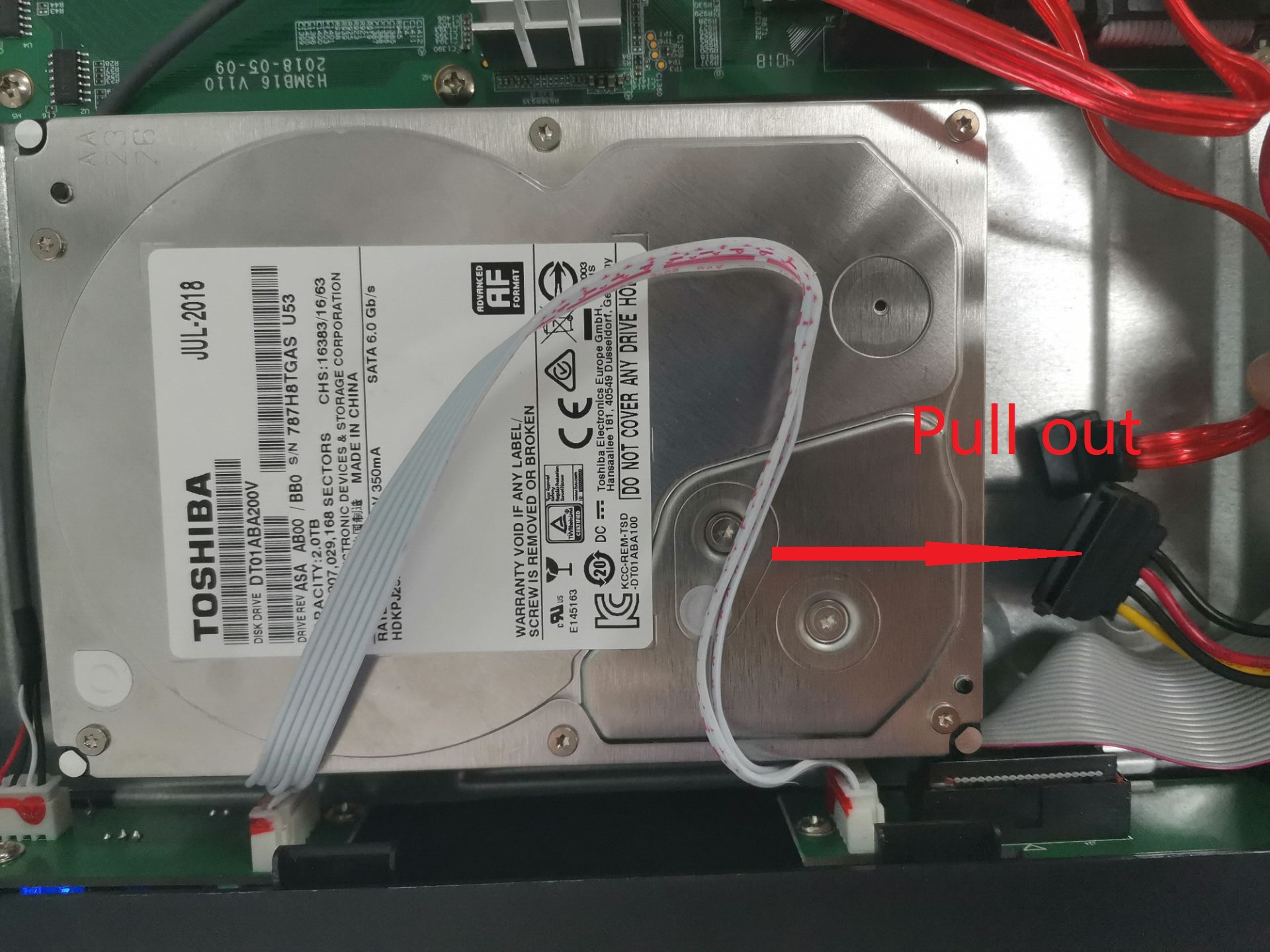 Cause 2.  The voltage is not sufficient.
Solution: Unplug the cameras that are connected to the NVR and check if the NVR can boot up.
Cause 3.  Firmware issue
Solution: Please use USB to upgrade the NVR firmware. Detailed steps are as below.
Please download the firmware files below and unzip the 3 files.
Format your USB thumb drive.
Put the 3 files you downloaded on the USB drive.
Power off the NVR, plug the USB into NVR, and power it on.
Wait for the upgrade to finish.
For RLN8-410 (hardware version-H3MB18), please download the file: RLN8-410
For RLN8-410 (hardware version-H3MB02), please download the file: RLN8-410
For RLN8-410 (hardware version-N3MB01), please download the file: RLN8-410
For RLN8-410-E, please download the file: RLN8-410-E
For RLN16-410 (hardware version-H3MB02), please download the file: RLN16-410
For RLN16-410 (hardware version-H3MB18), please download the file: RLN16-410
For RLN4-210W, please download the file: RLN4-210W