Applies to: Reolink Lumus
If you connected the camera to your router successfully, but couldn't access the camera on your phone/computer in LAN (when your phone/computer is connected to the same network as the camera), here are some possible causes for your reference.
Cause 1: The Camera isn't Powered on 
Please check what's the status of LED light on the front of the camera. If it remains off, Please try another wall socket.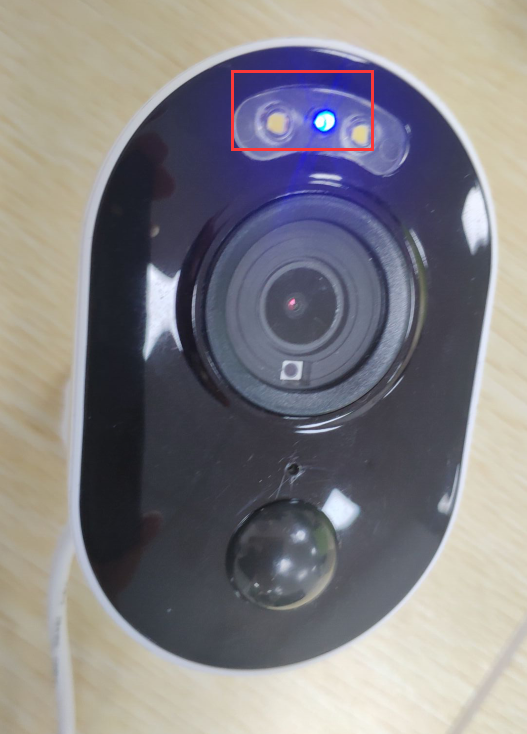 Note: The solid blue light means that the camera is connected to WiFi; The blinking blue light means that the camera is disconnected from WiFi. When the camera couldn't get power supply, the light will stay off.  
Cause 2: The Camera Drops from WiFi
If the status light on the front of the camera blinks in blue, please move the camera closer to your router, reboot the camera and router to see if it can be reconnected to WiFi. If still no luck, please reset the camera and set it up again: How to Reset Reolink Lumus
Cause 3: Weak WiFi Signal Reception
If the network light on the front of the camera is solid blue, it means that the camera is still connected to WiFi. Here are some tips for your reference:
Cause 4: Some Settings Blocked Reolink Client/App to connect the camera
If the camera's status light is solid blue, please confirm that the VPN is not running on your phone/pc (if your camera and pc/phone are not connected on the same VPN). And please also check the firewall and antivirus software settings.
Please refer to How to Allow Reolink Client Pass Through the Firewall on your PC to configure the firewall settings on your pc. As for the phone, most of the phones don't have the firewall settings, If you have enabled the firewall on your phone, please allow Reolink App to pass through it.
Please turn off the antivirus software if it's running on your phone/PC.