The answer is NO.
Applies to: All Reolink cameras and NVRs excluded cameras in the NVR kits and add-on cameras
Normally push notification doesn't send a picture or video, and it only text notification.
But recently we added a rich notification feature to Keen Ranger PT and Reolink Video Doorbell WiFi cameras which can send a picture. A rich notification feature needs to be used with the upgraded cloud plan. 
Note: The models supported by Reolink Cloud in some countries may be different. Please take the information on cloud subscription page for reference.

You will receive a push notification alert in two situations as below:
1. There are alarm events. Enabling push notifications will allow Reolink App to send alerts to your smartphone when motions are detected.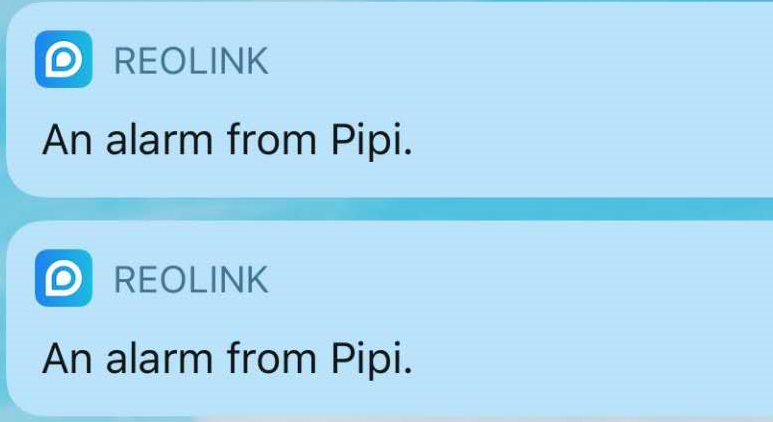 2. Your battery-powered camera is in a low battery. When the battery percentage of the battery-powered camera is lower than 10%, an alert for the low power will be sent to your phone.