After setting up the push interval, you will receive only one push notification during each customized interval even if the alarm is triggered multiple times. By doing so, you can get rid of frequent alarms by the camera/NVR.
Applies to: Reolink cameras and NVRs (battery-powered cameras and WiFi cameras without smart detection are excluded).
Step 1. Launch the Reolink App and go to Device Settings > Push Notifications.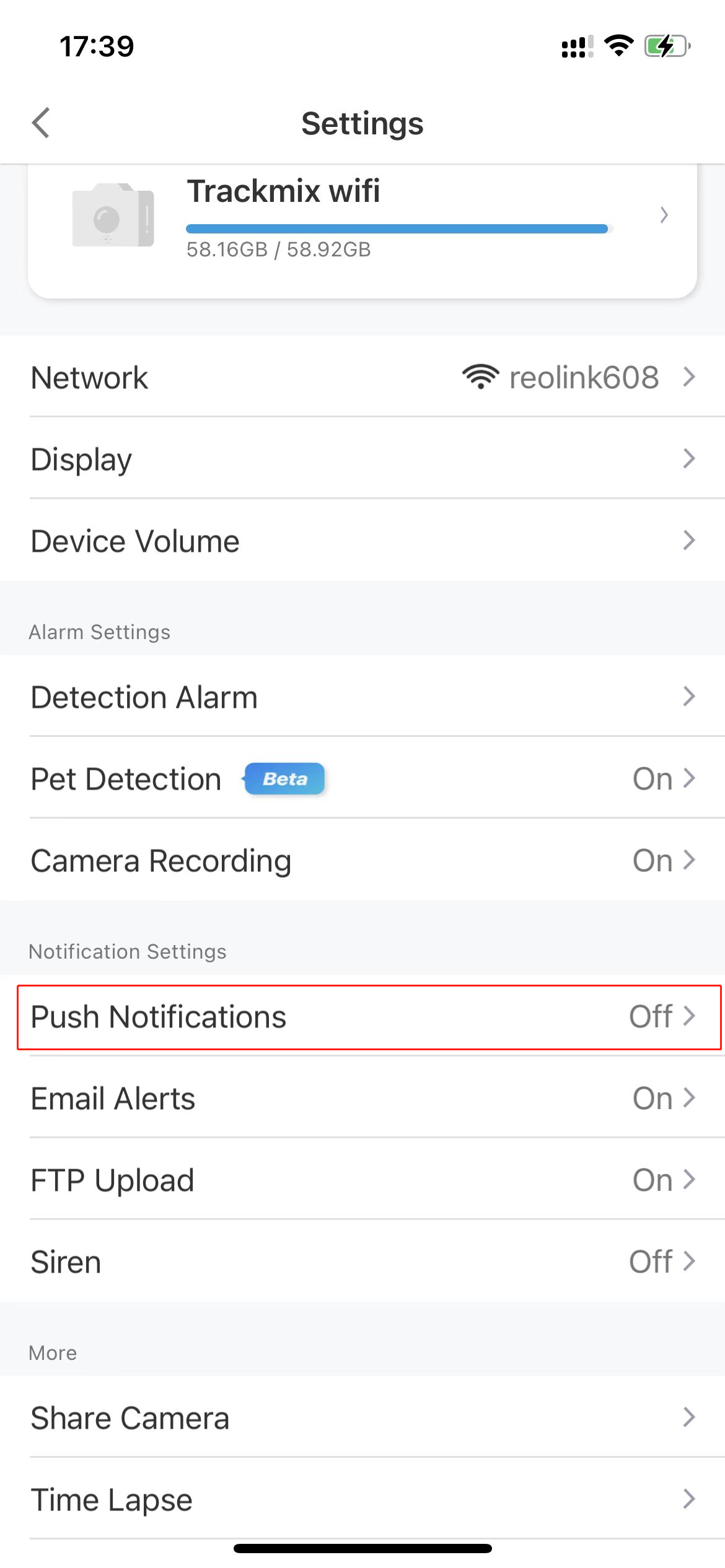 Step 2. Enable Push Notifications and tap Push Interval to choose an interval you want to receive the push notifications.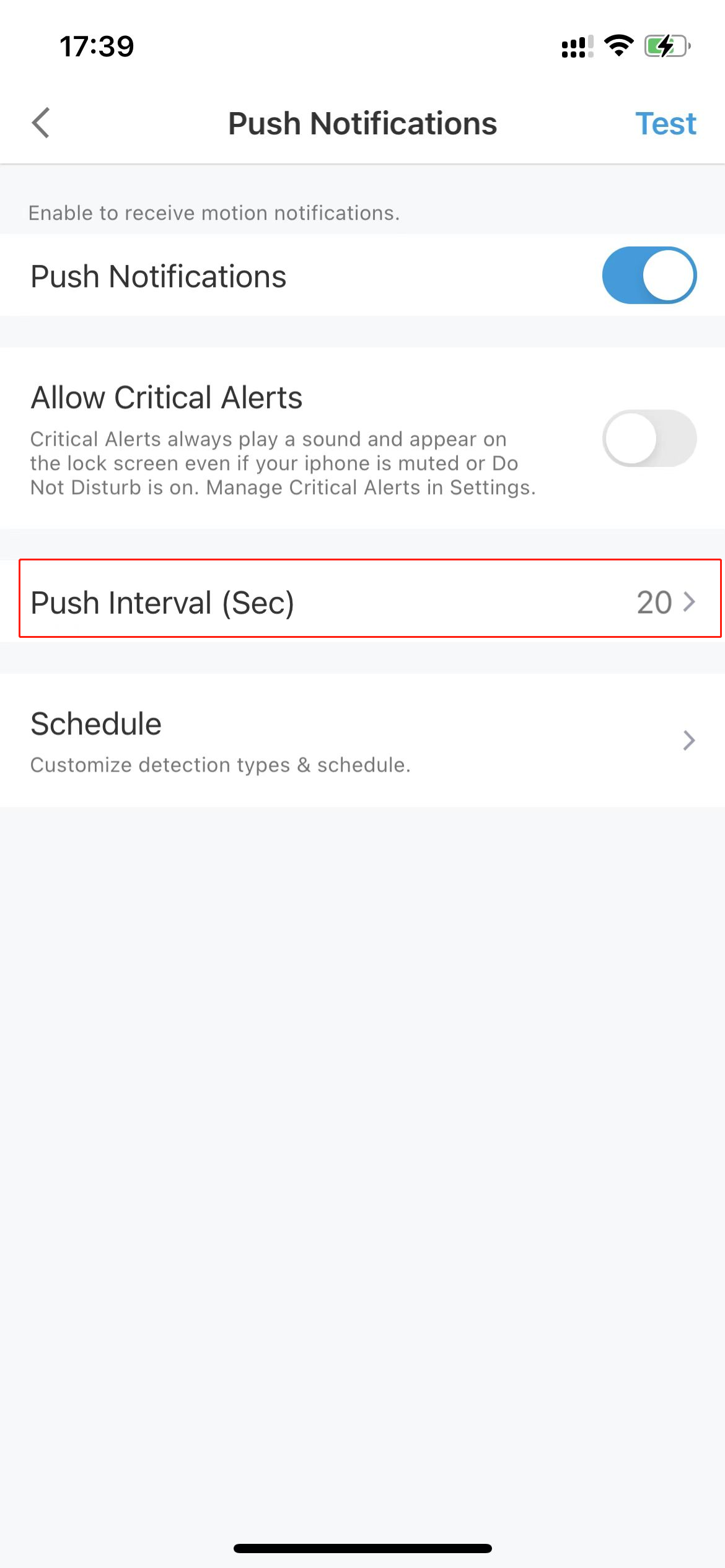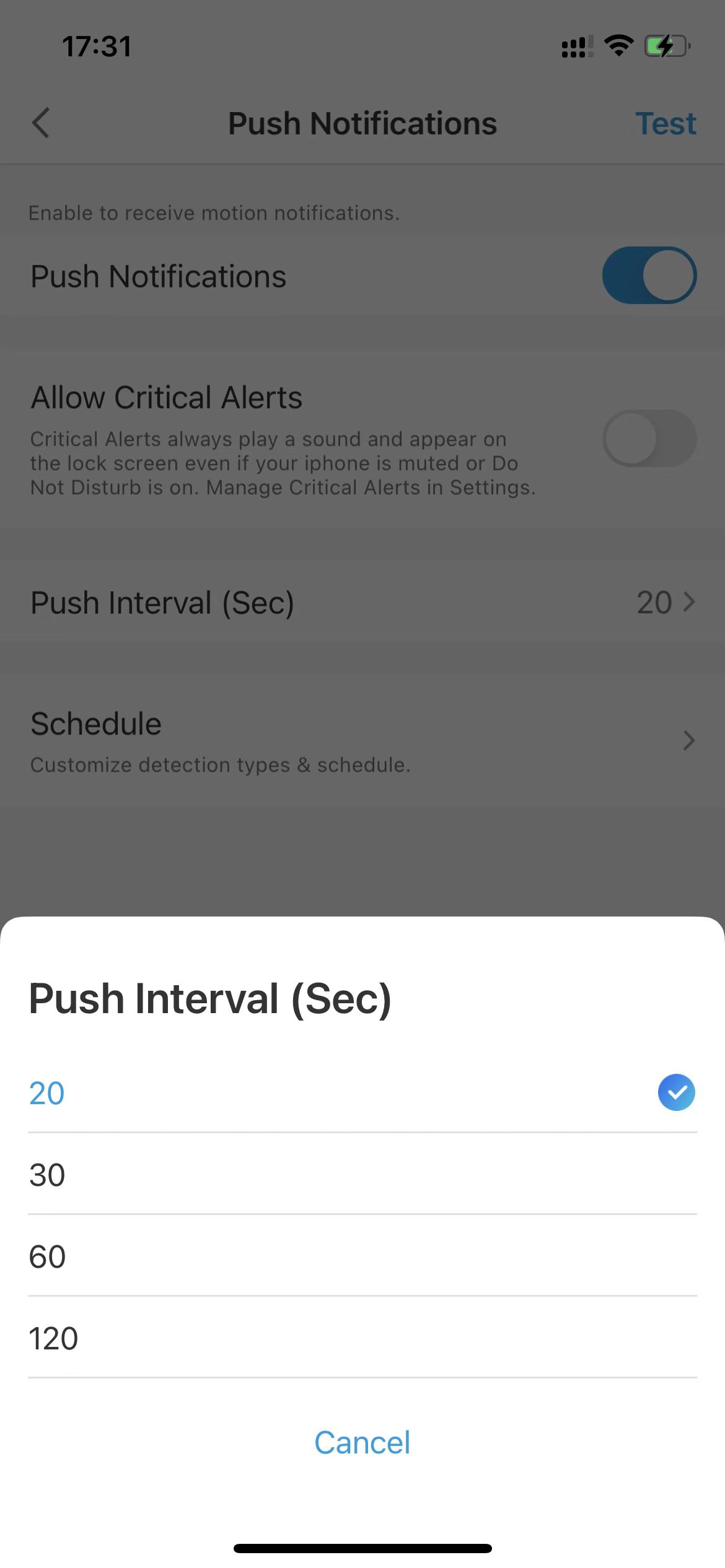 You may also want to know: