Enabling push notifications will allow Reolink App to send alerts to your smartphone when motions are detected. You may follow the tutorial to set up and enable push notifications on iOS and Android phones.
Applies to: All Reolink Cameras and NVRs
Note: Before entering Reolink App, make sure that you have allowed Reolink App to send notifications to your smartphone.
Step 1. Tap Settings > Notifications on your smartphone, and then tap Reolink App to allow notifications.
For iOS devices: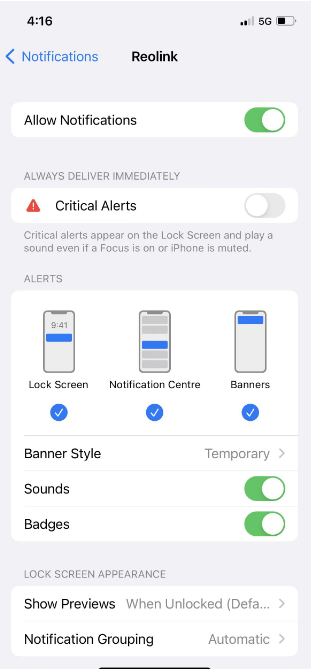 Note: If Critical Alerts are turned on, you will receive push notifications when your iPhone is muted or Do Not Disturb is on.

For Android devices: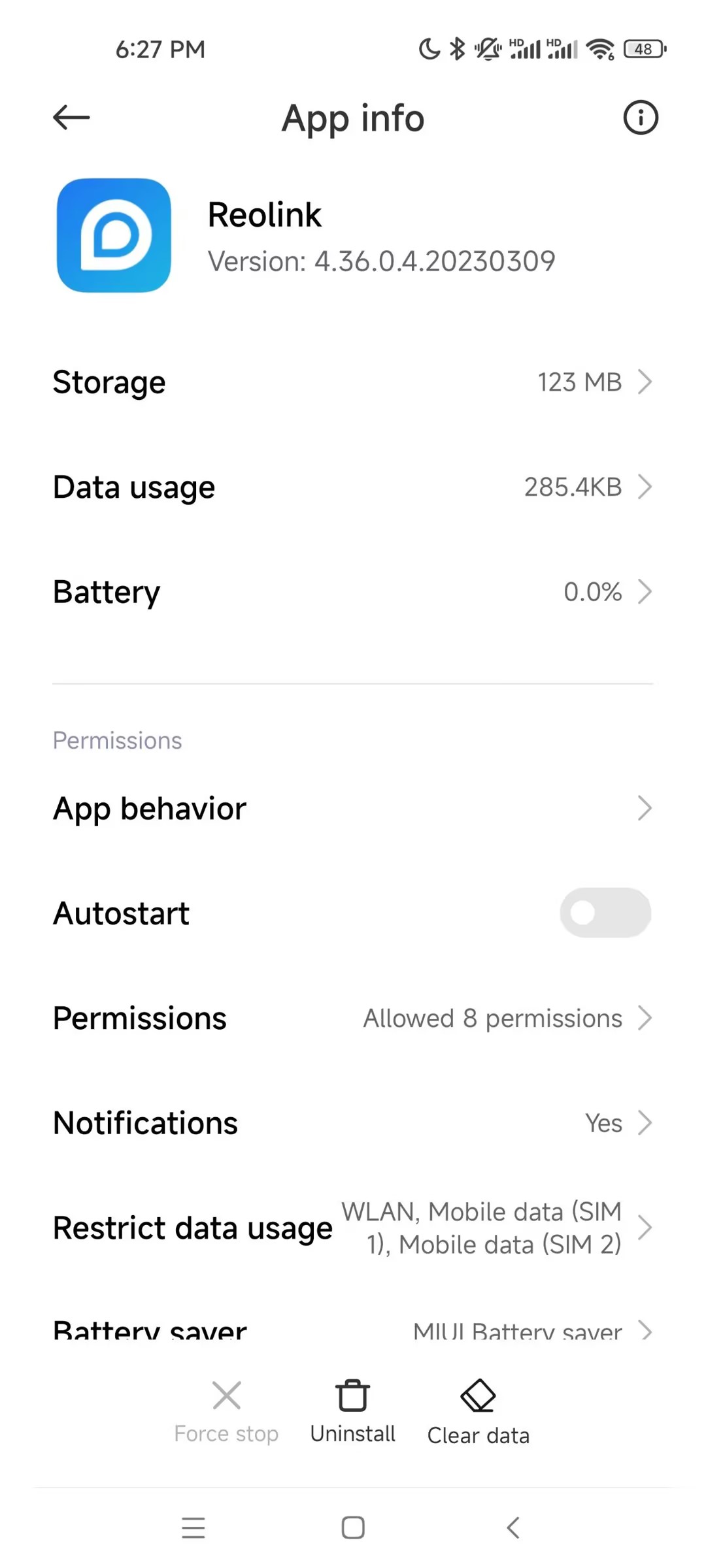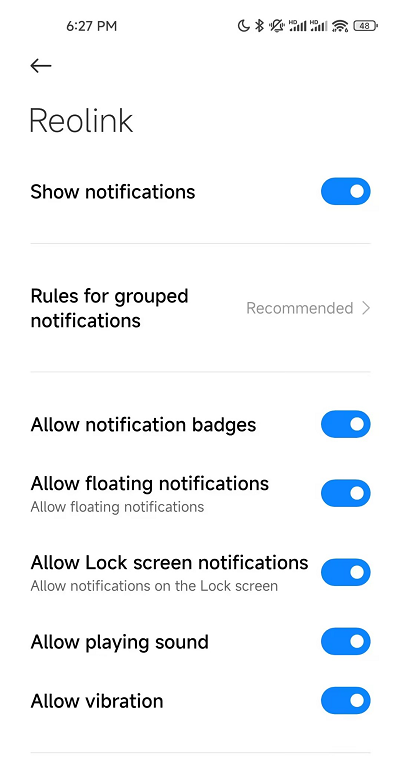 Step 2. Launch Reolink App on your smartphone, and then tap the
button in the picture below to enter the Device Settings interface.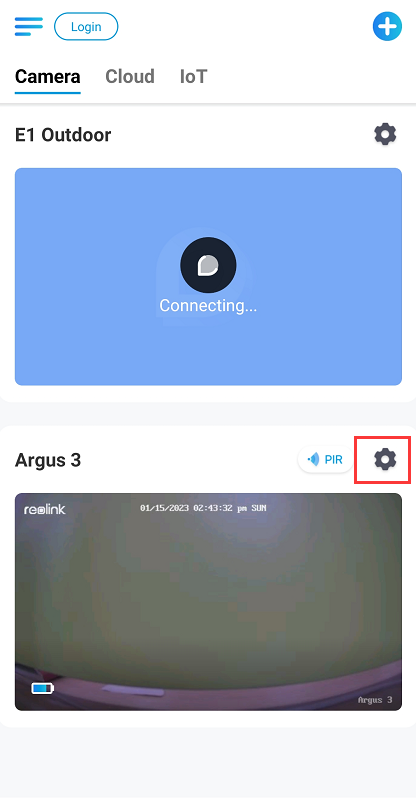 Step 3. Tap the Push Notifications icon to enable this feature.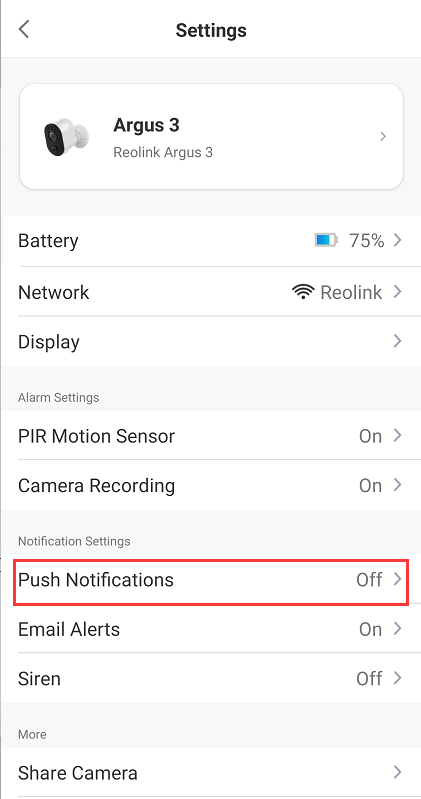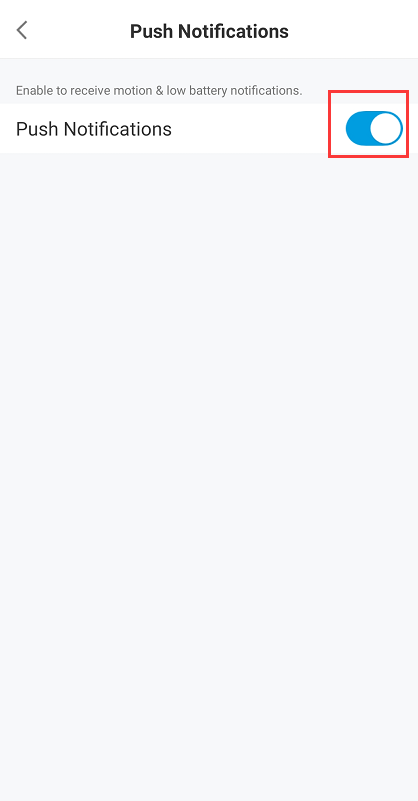 Done! Now you can receive push notifications when there are motion detection events.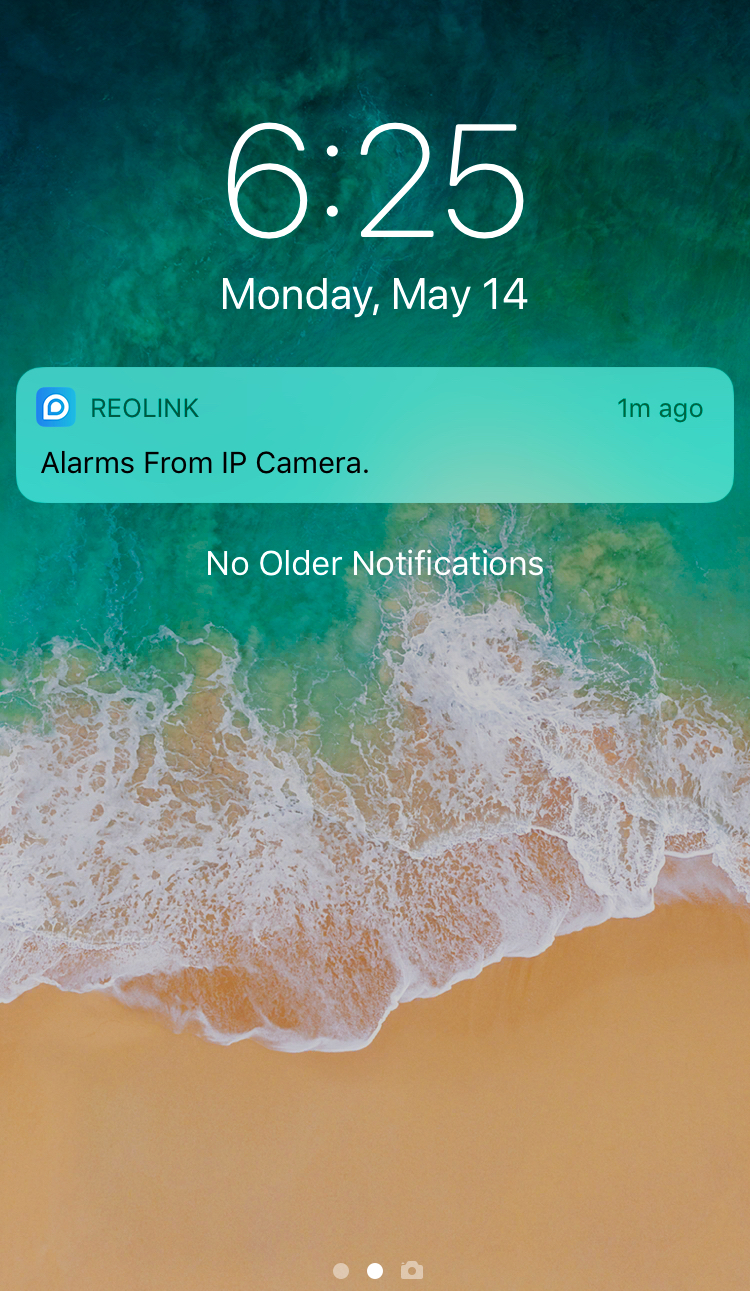 If the Reolink push notification doesn't work, see:
Note: To disable push notifications, just click the icon again (the icon will go gray).