If you use Gmail to set up an email and get an error " failed to send email", it may be caused by your email settings. Please kindly refer to the steps below to fix the issue. 
Applies to: All Reolink cameras and NVRs.
Please turn on 2-Step Verification for your Gmail like the picture below.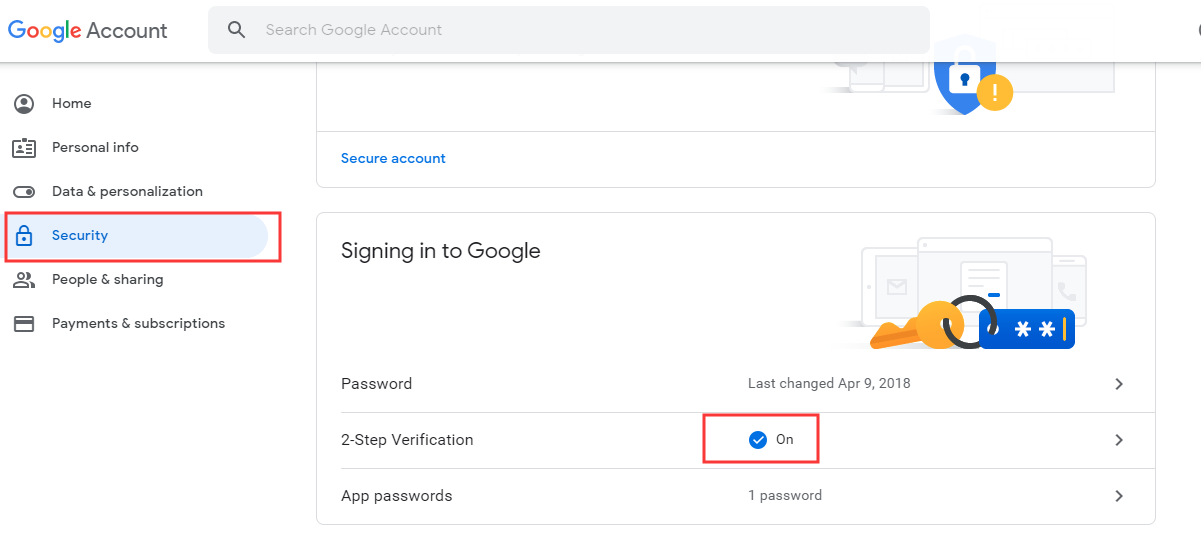 and then generate an App password in Gmail Email Account to generate an app password and use the app password as the email password to make the email test.
Then use this app password as your Gmail password.