Usually, upgrading the latest firmware is a good solution to many cameras/NVR problems. Here are guides on how to download the latest firmware for your cameras or NVRs.
Applies to: All Reolink cameras and NVRs.
The article below will be divided into two parts since the way of downloading firmware for Reolink battery-powered cameras is much more different from that of other products.
Part 1. Download the Latest Firmware for Reolink Cameras/NVRs (Excluding Battery-powered Cameras)
Step 1. Please check the system information of your camera or NVR.
You need to notice the hardware version and the firmware version of your camera/NVR.
Step 2. Go to Download Center.
Click the drag-down arrows to select the correct model name and hardware version of your camera/NVR. Then click Search.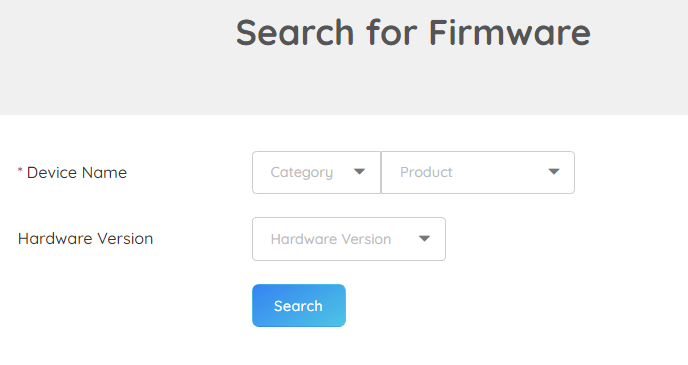 Step 3. Click Download Firmware. The firmware will be downloaded as a zipped file to your PC.

Part 2. Download the Latest Firmware for Battery-powered Cameras
The firmware for battery-powered cameras couldn't be found on the Reolink download center since the camera could only support an online upgrade.
To upgrade the firmware for battery-powered cameras, you need to turn on the Auto-Upgrade option for the camera, then the camera will upgrade automatically once there is new firmware pushed to it. 
Or if you haven't turned on the Auto-upgrade option, please manually upgrade the firmware by referring to How to Upgrade Battery-powered Cameras Manually.
If you would like to know whether the camera has the latest firmware version, please contact Reolink Support for assistance.