In the App settings of the Reolink App, you're able to change the notification sound, appearance, and enable the auto live view, etc. For more details, you can check the guides below.
Applies to: All Reolink Cameras and NVRs
Step 1. Launch the Reolink App and tap the

icon in the top left corner to get the side menu.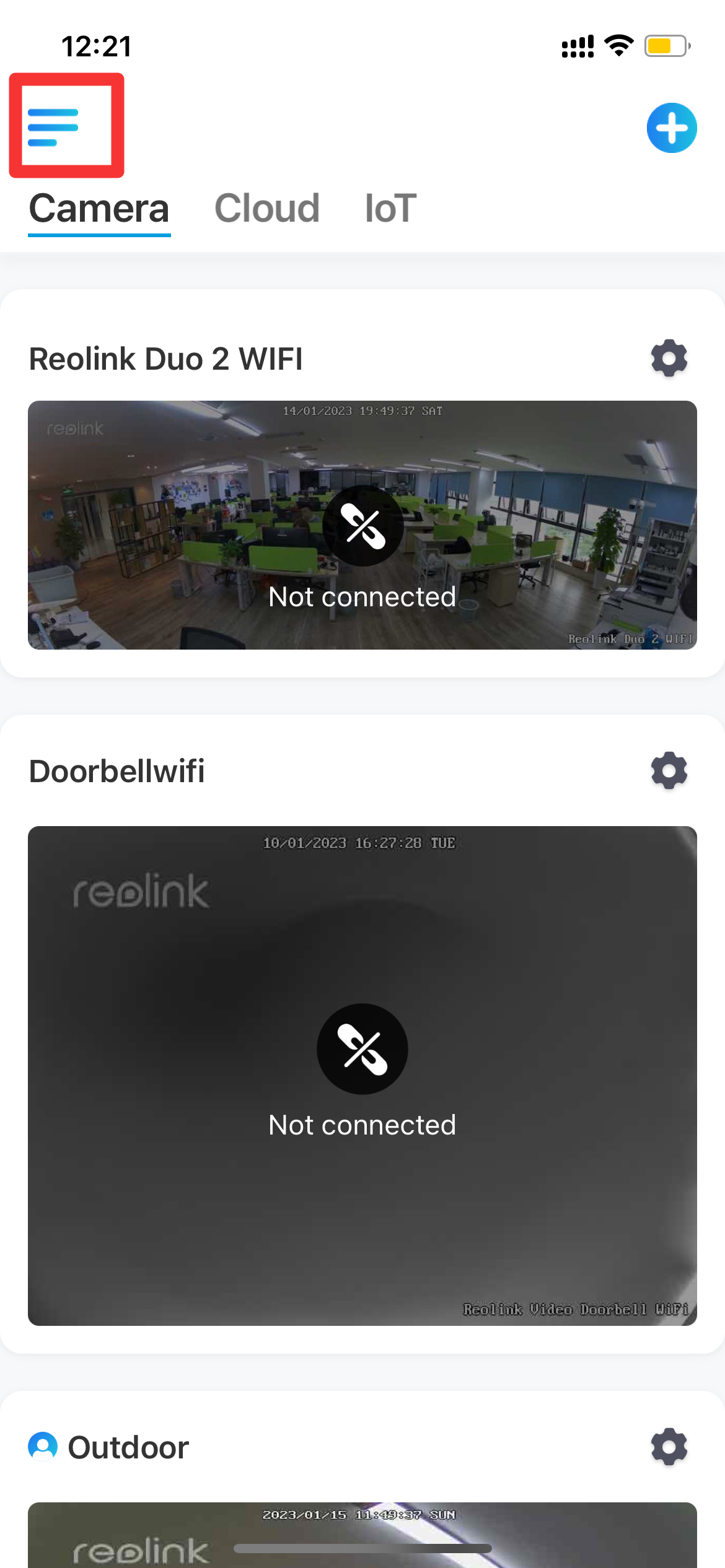 Step 2. Tap Settings to get the App settings page.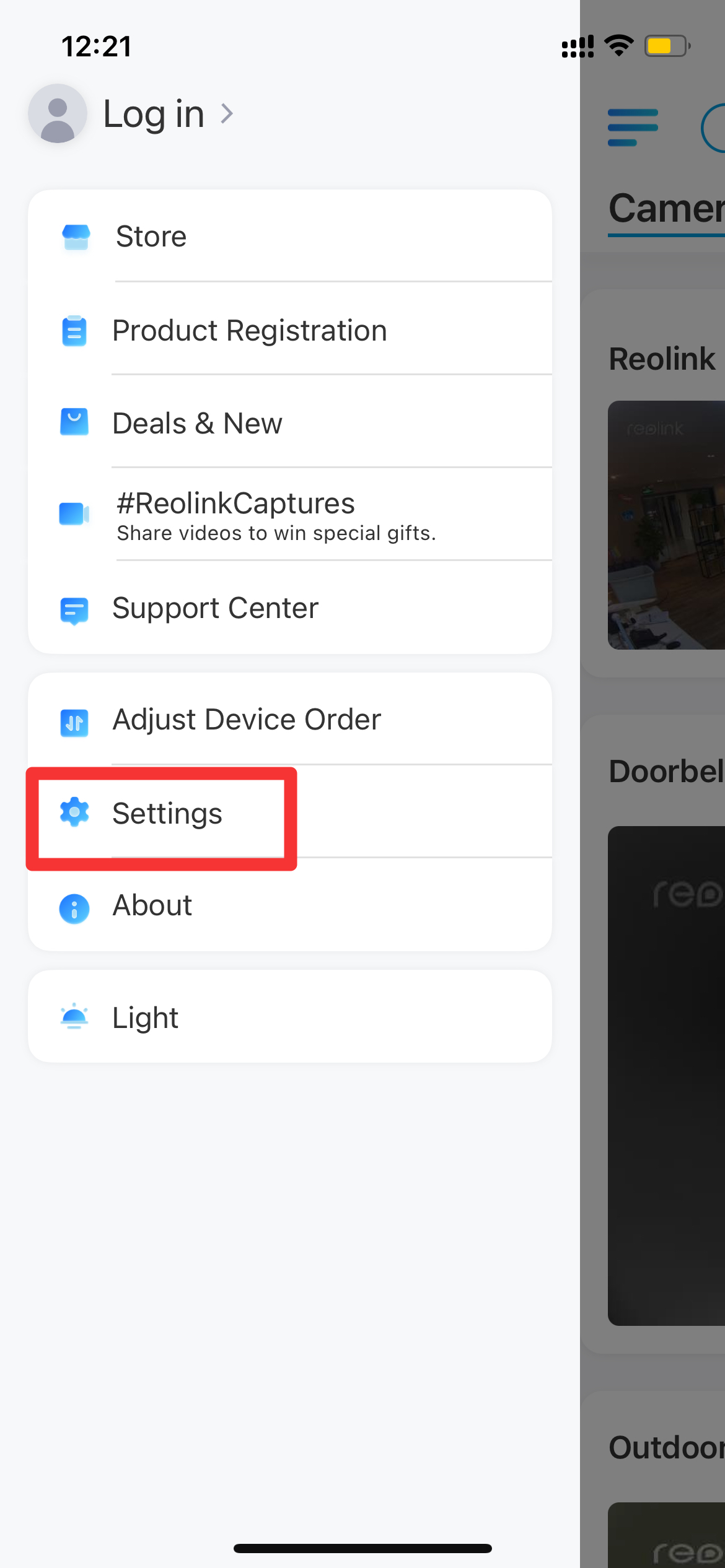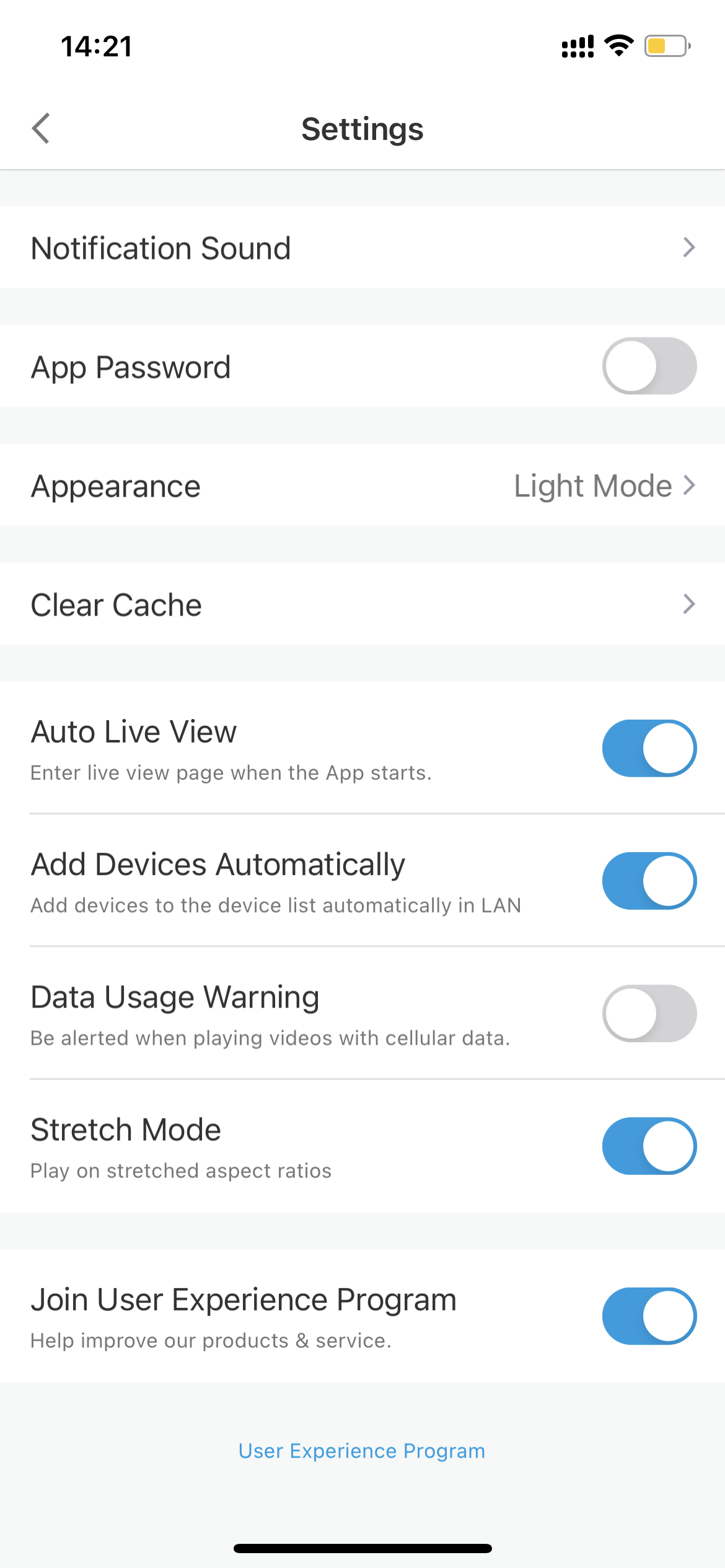 On this page, you can change the following settings. 
(1) Notification Sound: Change the sound when you receive a push notification on your mobile phone. Please notice that the settings for iPhone and Android phones are different. 
For iPhone, when you tap Notification Sound, there are four options (Classic/Soft/Loud/Default) that can be selected.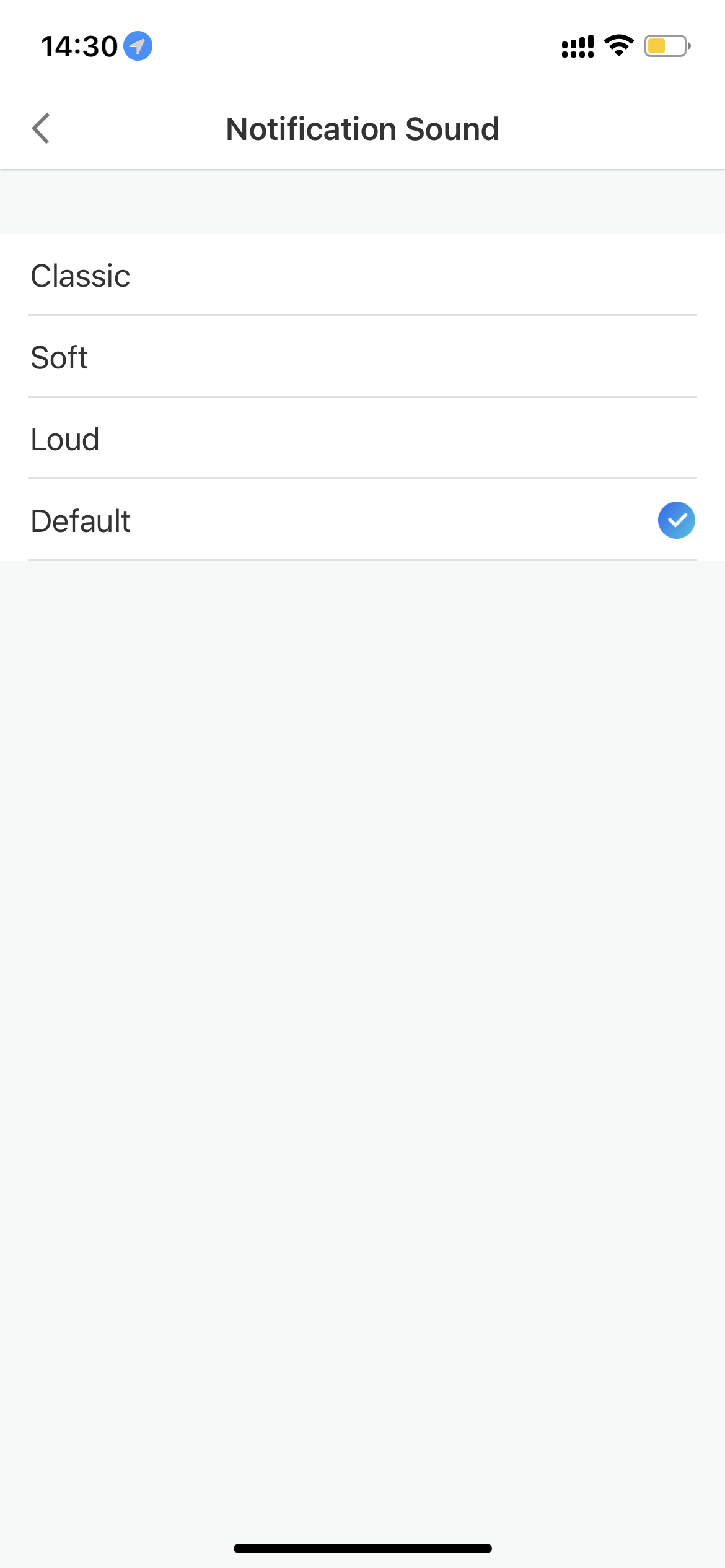 For Android phones, the notification sound is related to your phone system settings.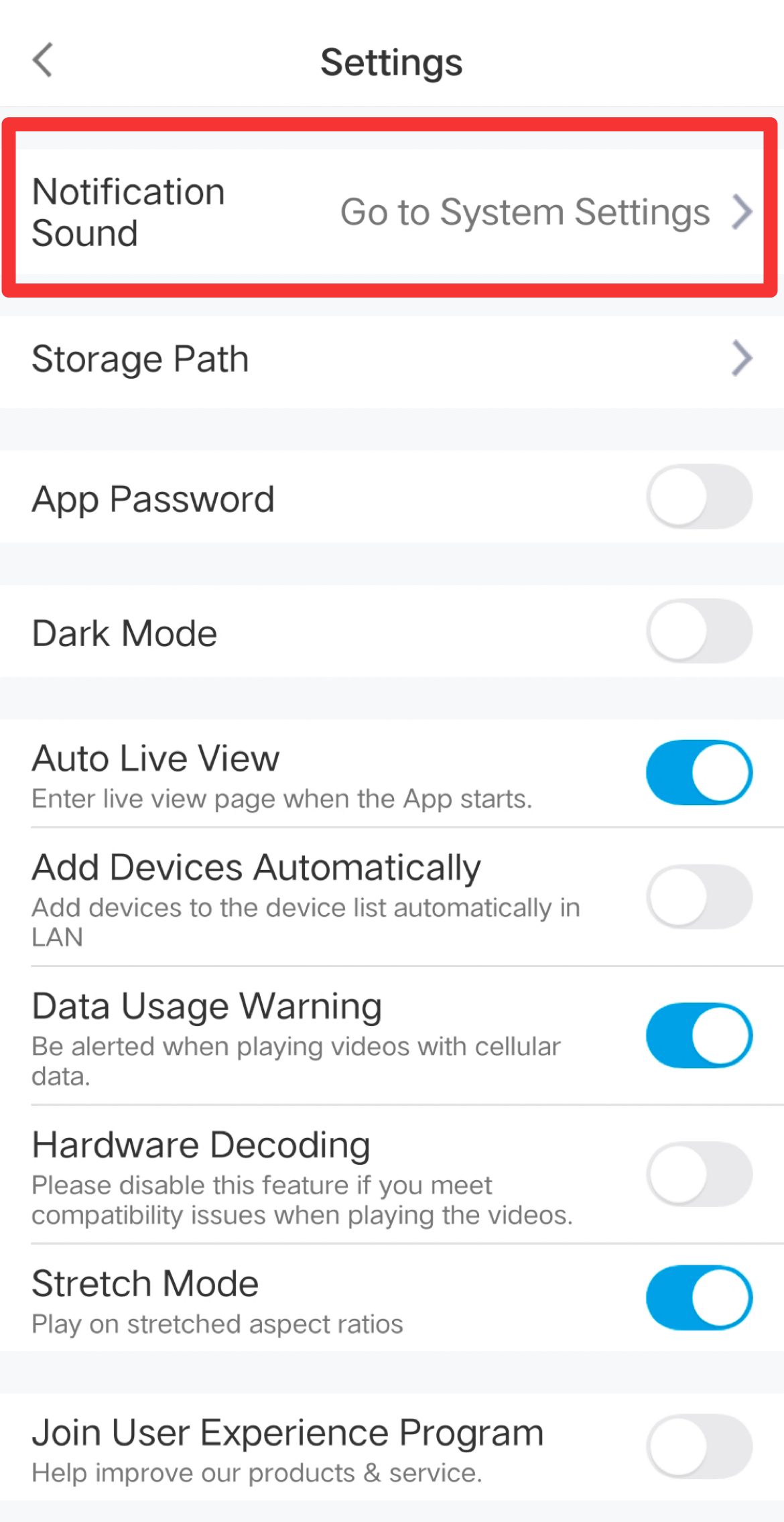 (2) Storage Path: ONLY available for Android phones. You can view the location where you save the captures or videos from the Reolink App on your phone.
For iPhone, captures and videos will be saved on your album by default.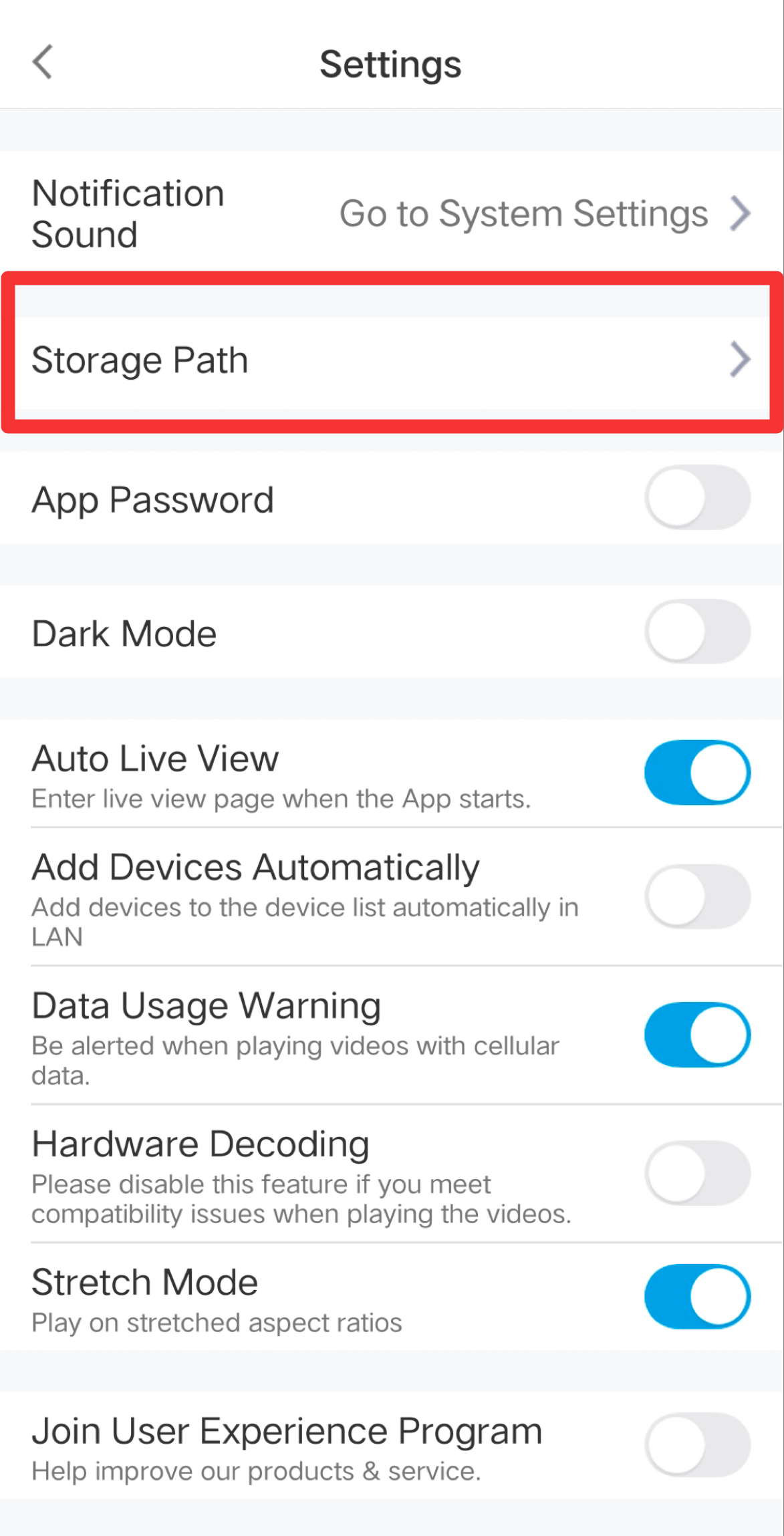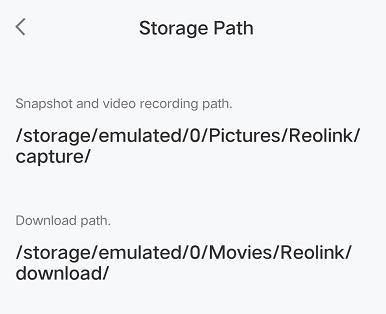 (3) APP Password: Enable setting a password to protect the app. You may refer to How to Set a Protection Password for Reolink App for more instructions. 
(4) Appearance: Choose the App to display in Light Mode, Dark Mode, or follow your phone system.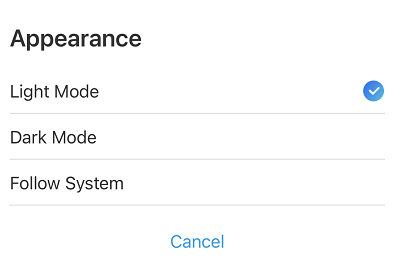 (5) Clear Cache: ONLY available on iPhone. Clear the temporarily generated data to get the App working more smoothly.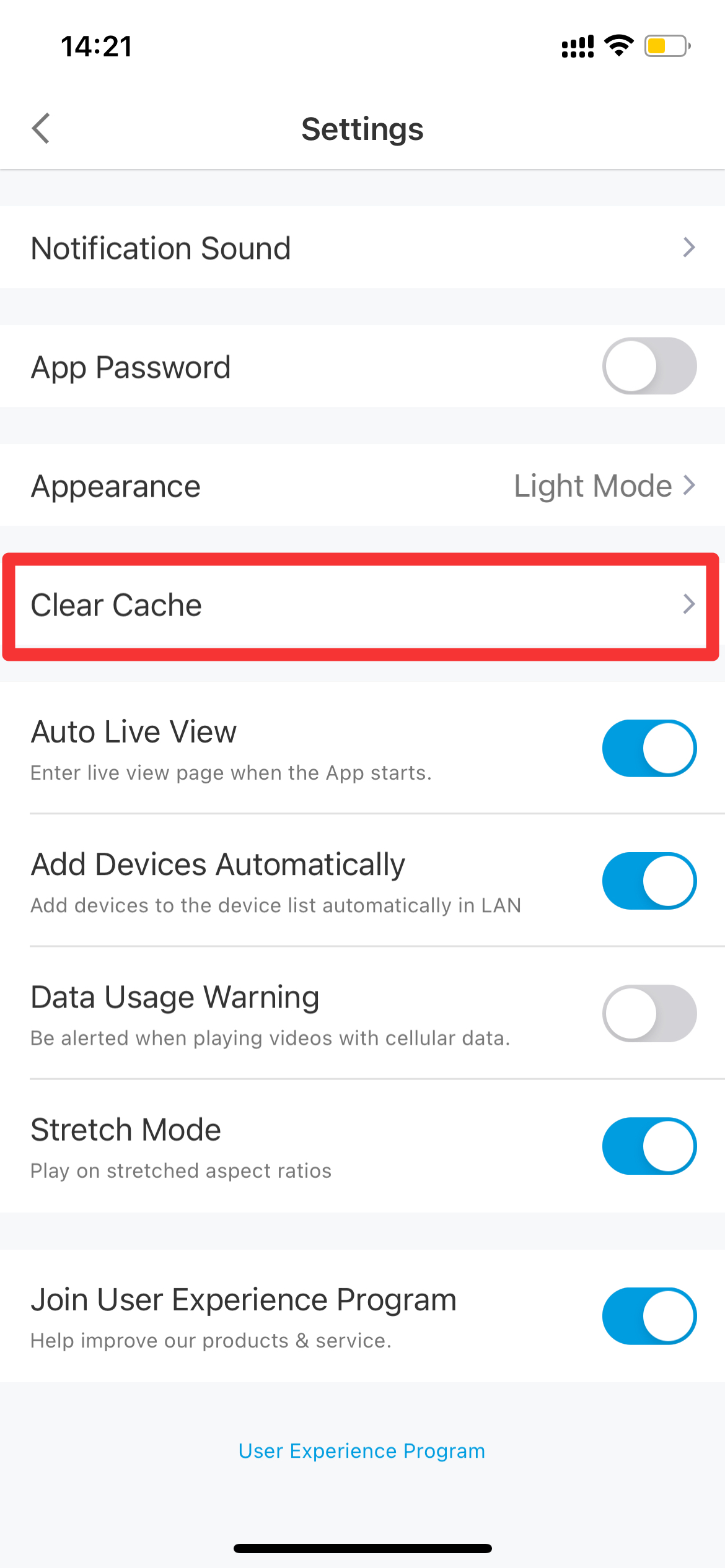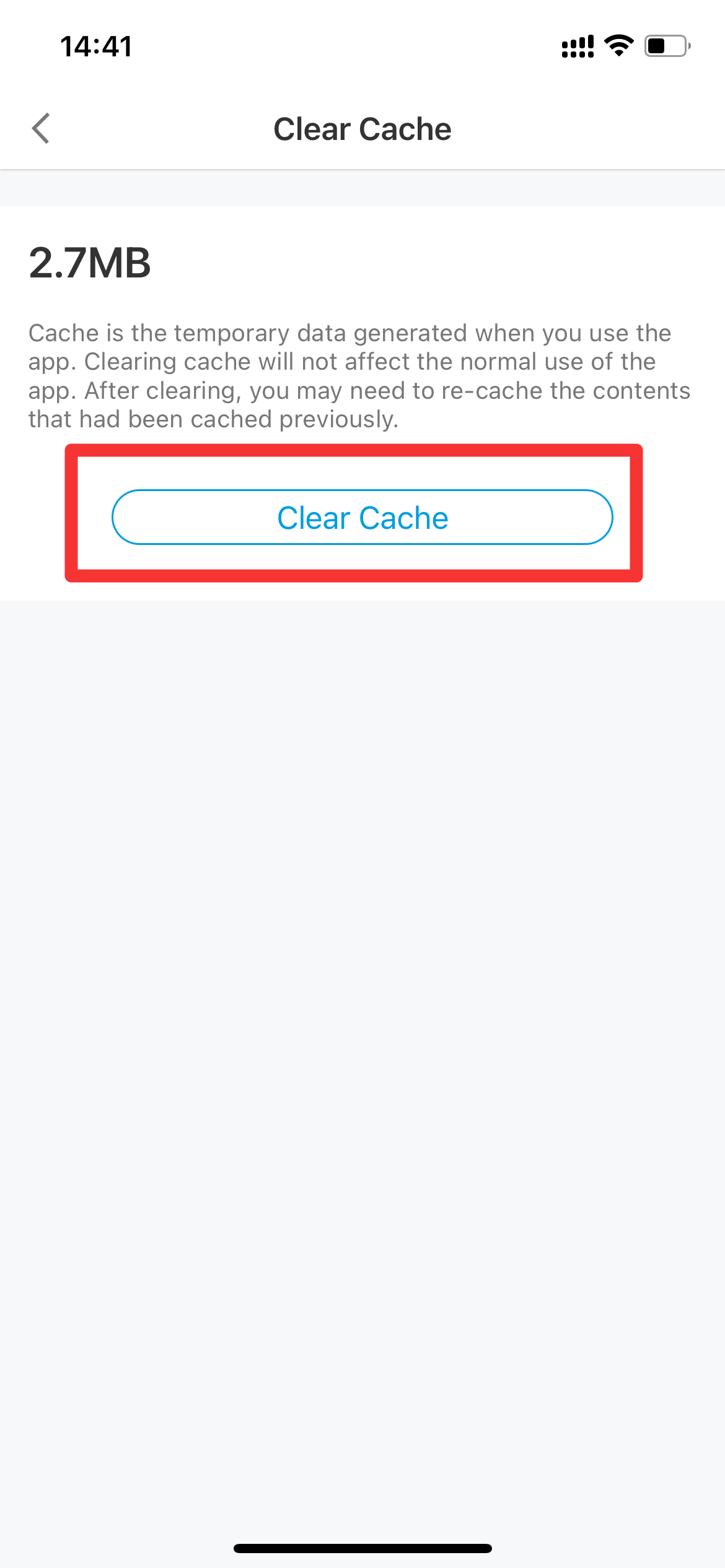 To clear the cache on Android App, please refer to clear cache.
(6) Auto Live View: Enter the live view page when the App starts. 
(7) Add Devices Automatically: Add devices to the device list automatically when on the same LAN.
(8) Data Usage Warning: Be alerted when playing videos with cellular data.
(9) Hardware Decoding: ONLY available for Android phones. Using the phone's hardware to decode the stream when playing the video. If there is a compatibility issue, please disable it.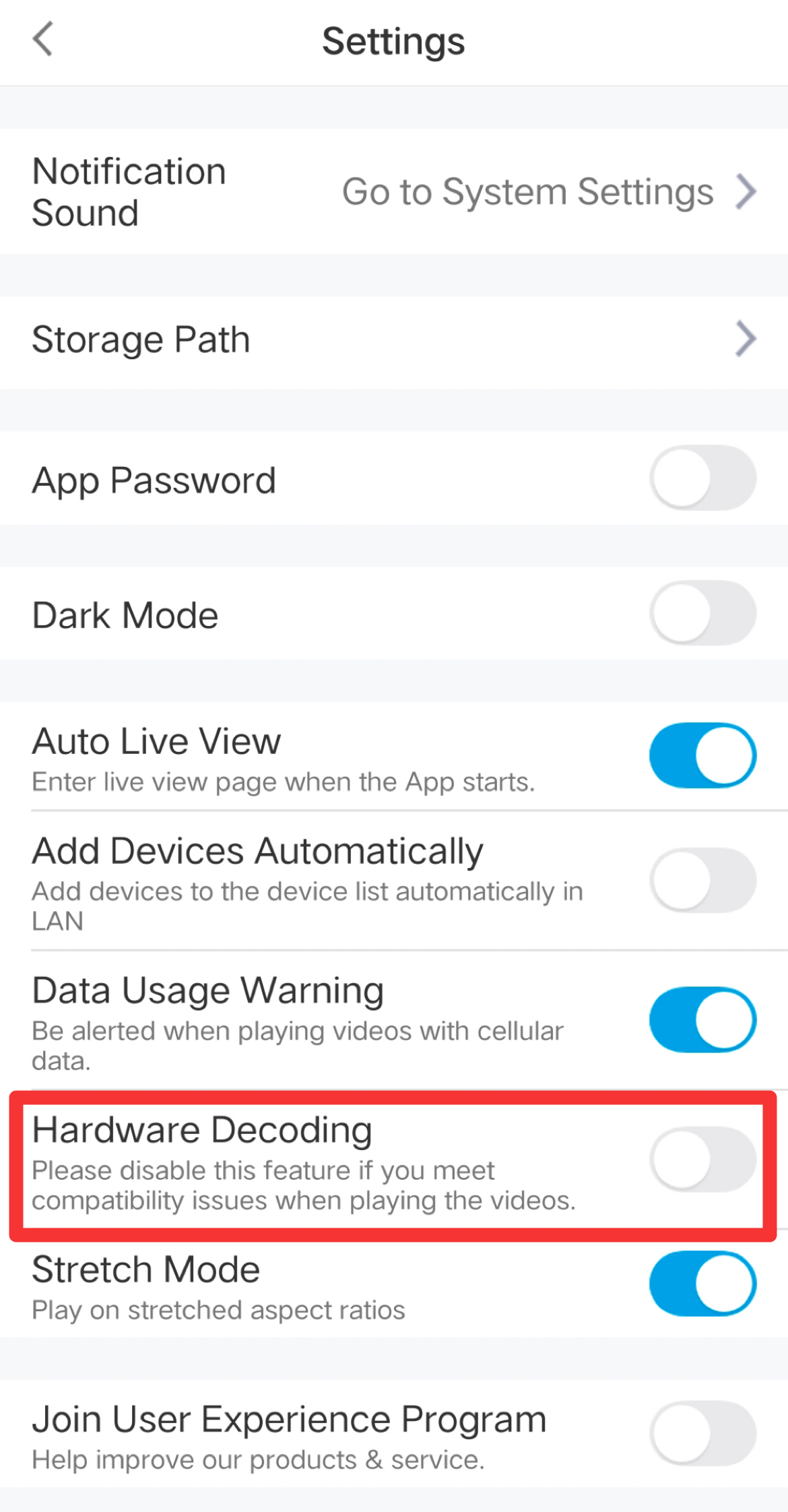 (10) Stretch Mode: The live view image will be stretched to the ratio of 16:9 if you enable this option. This setting applies to the camera with resolutions of 4:3. 
(11) Join User Experience Program: Join the experience program to help improve our products & service. You are free to join or quit the program at any time you wish.