You may follow the following 2 steps to quickly reset the camera by pressing the Reset button.
Note: After reset, your camera will return to factory default settings.
Step 1. Insert a reset needle into the reset hole of your camera.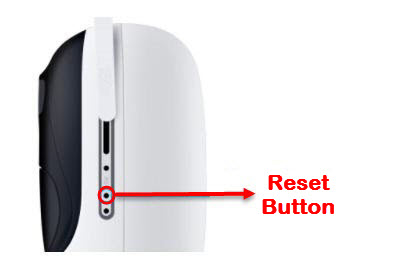 Step 2. Press and hold for several seconds until you hear the prompt "Factory reset succeeded!" or beeping(new version of prompt), which means the camera is factory reset successfully. Then release the Reset button.
Done! You've successfully factory reset your camera. Please run Reolink App, scan the QR code and set up the camera again.