Applies to:
Reolink battery-powered camera
If there is motion detected by PIR sensor and you don't receive push notification on your phone, then you can enable the push notification as follows:
Step 1. Log into the camera on Reolink App. Go to "Device Settings"  and enable "Push"
Step 2. Make sure you turn on the ON/OFF button for "PIR Sensor" and then enter "PIR Settings".
Step 3. Check your Alarm "Schedule" and remember to tap on the "Save" icon on the top right to save settings
Now you should be able to receive push notification once your camera is triggered. Otherwise, you may troubleshoot following these steps:
a. Check whether your phone has access to Internet by trying sending out a Facebook message, opening google.com via phone browser, etc.
b. Check whether your phone has allowed Reolink App to display notification. For example, if you use iPhone, then you need to go to System Settings >> Reolink App >> Notifications: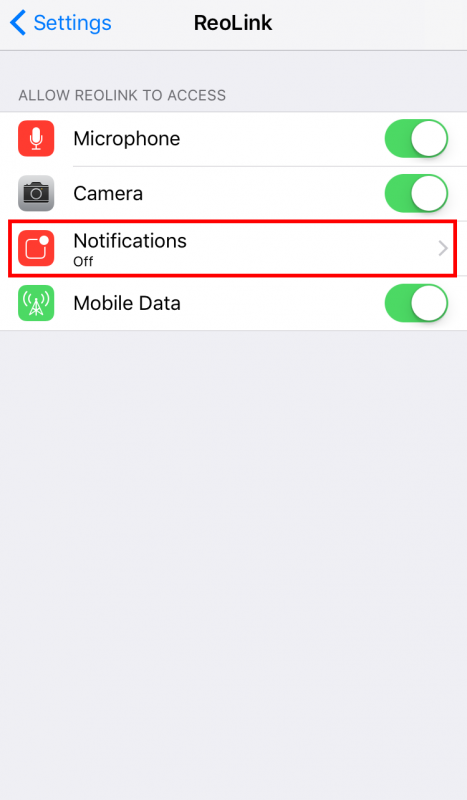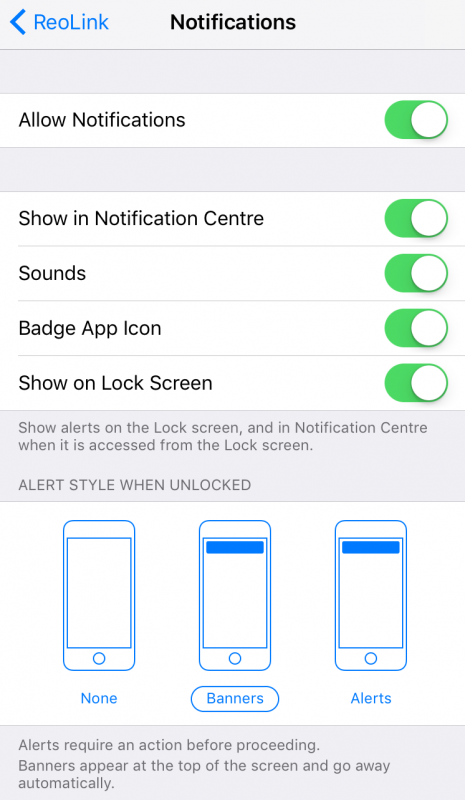 c. Whether your camera has network connection. You can judge by checking the LED indicator under the camera lens. If it's solid blue or flickering blue, connection is good. If it's solid red or flickering red, connection is down and you need to examine connection carefully. Reboot the router or try placing it closer to router if necessary.
d. Try another phone. Install Reolink App to another phone and login the camera. See whether this phone can ever receive push notifications.