You may follow the steps below to find out the hardware version and firmware versions of your Reolink products.
Applies to: All Reolink NVRs and cameras.
Note: The steps below only apply to standalone cameras or NVR. If your camera is directly connected to Reolink NVR, please check its system information on the NVR via a monitor. See: How to Find out System Information via Reolink NVR (New UI). 
Step 1. Launch Reolink App and log in to your NVR or camera, then tap on the gear icon to go to the Device Settings page.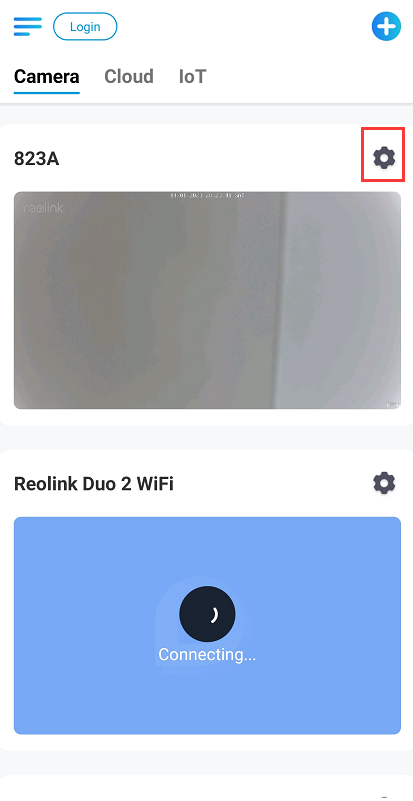 Step 2. Slide the screen to the top, then tap Device Info, and then you will find the System Information of your device.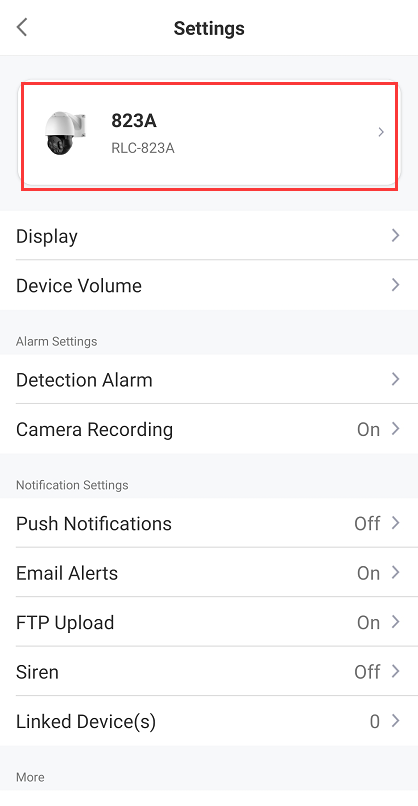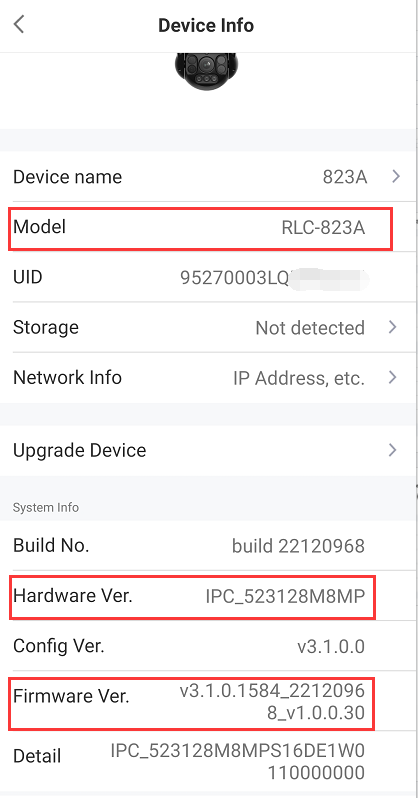 Please check the Hardware Ver. and Firmware Ver., and then you can go to the Download Center to find the latest firmware for your camera.
You may also find information about the hardware and firmware versions of Reolink products by using other methods. Check details in: