You may follow the step below to reset your bullet or dome cameras to factory defaults by pressing the Reset button.
Applies to: All Reolink cameras except for battery-powered ones, E1 series, Reolink Lumus, Duo series, and TrackMix series cameras
Note: The actual interface may vary depending on specific models.
Step 1. Power off the camera.
Step 2. Press the Reset button and hold on, then power on the camera while pressing the Reset button.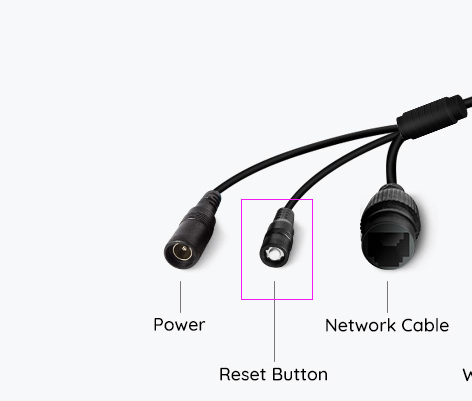 Step 3. Hold for about 10 seconds then release the Reset button.
After resetting, your camera will return to factory default settings, then you can log in with the default username and password. To set a new password, check the details:
Note: The default username is "admin", and the default password is blank (no password).