If you have no clue about how to install Reolink Argus 3 Pro/Argus 3 2K/Argus 2E, follow the step-by-step guide below and you will find it a cinch.
We offer you guides on three different scenes in which the camera could be installed. Check out them respectively.
Mount the Camera to the Wall
Step 1. Rotate to separate the base from the security mount.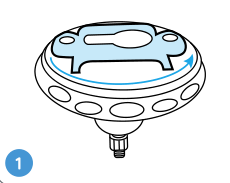 Step 2. Drill holes with the mounting template and screw the base of the mount onto the wall. Then attach the other part of the mount to the base.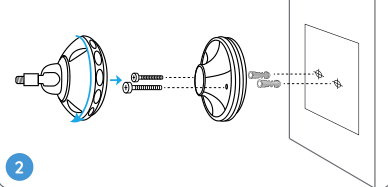 Step 3. Screw the camera to the mount.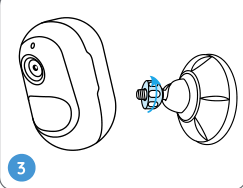 Step 4. Adjust the camera's angle to get the best field of view.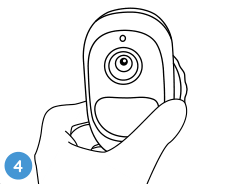 Step 5. Secure the camera by turning the part on the mount identified in the chart clockwise.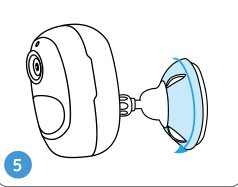 Note: To adjust the camera angle later, please loosen the mount by turning the upper part counterclockwise.
Install the Camera with Loop Strap
If you'd like to install the camera to a tree stem, follow up on the mounting method below.
Step 1. Thread the loop strap through the slot at the bottom of the security bracket.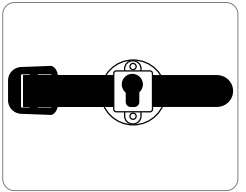 Step 2. Fasten the strap around the tree tightly.