You can adjust the image stitching settings for your Reolink Duo 2 PoE/WiFi via Reolink App to get a better stitching effect.
Please note that if the camera is connected to an NVR, it does not support setting up the image stitching. And it can only be set up when the camera is used alone.
Applies to: Reolink Duo 2 PoE, Reolink Duo 2 WiFi, Reolink Duo 2 LTE, Reolink Duo Floodlight PoE, Reolink Duo Floodlight WiFi
Please refer to the below video to configure the image stitching setting via Reolink App.
Step 1. Launch your Reolink App and go to Device Settings > Display.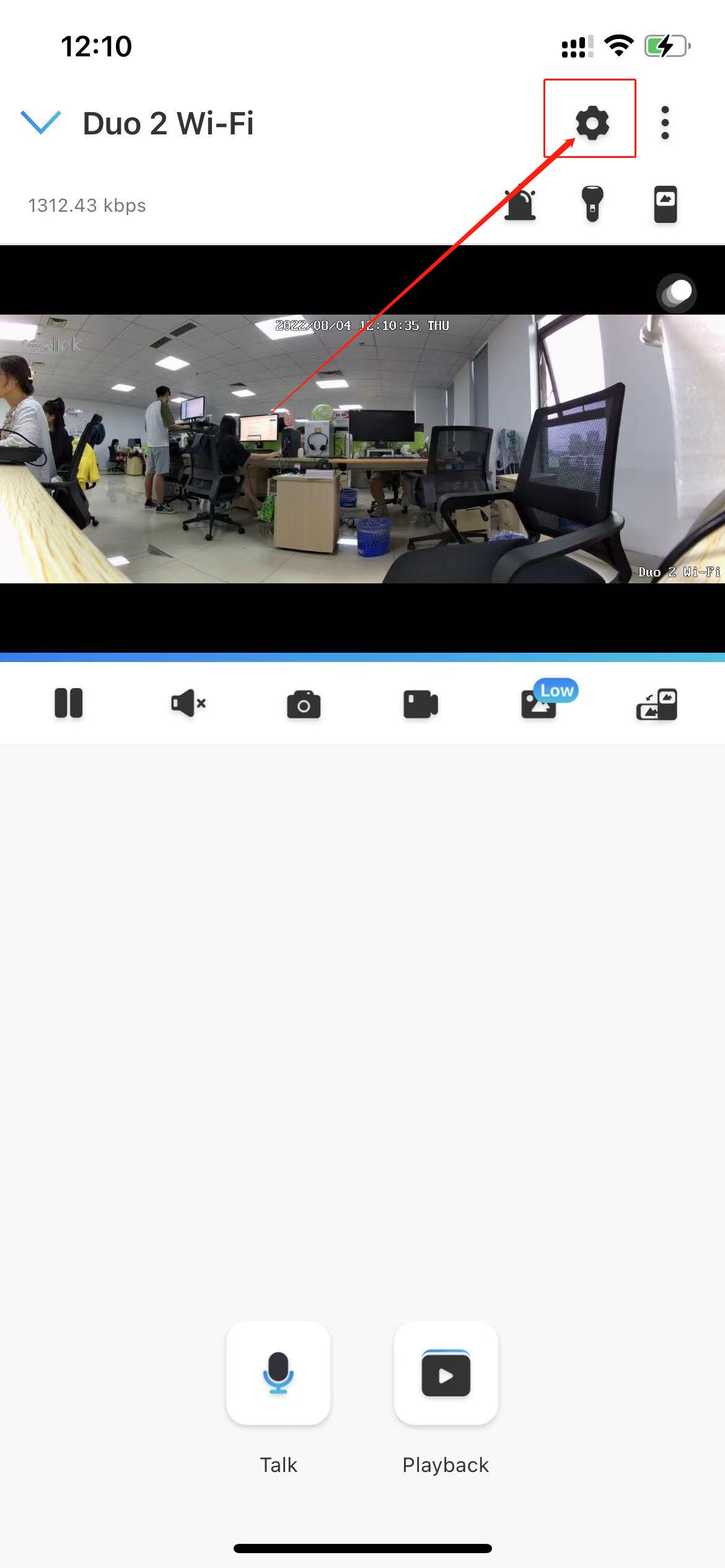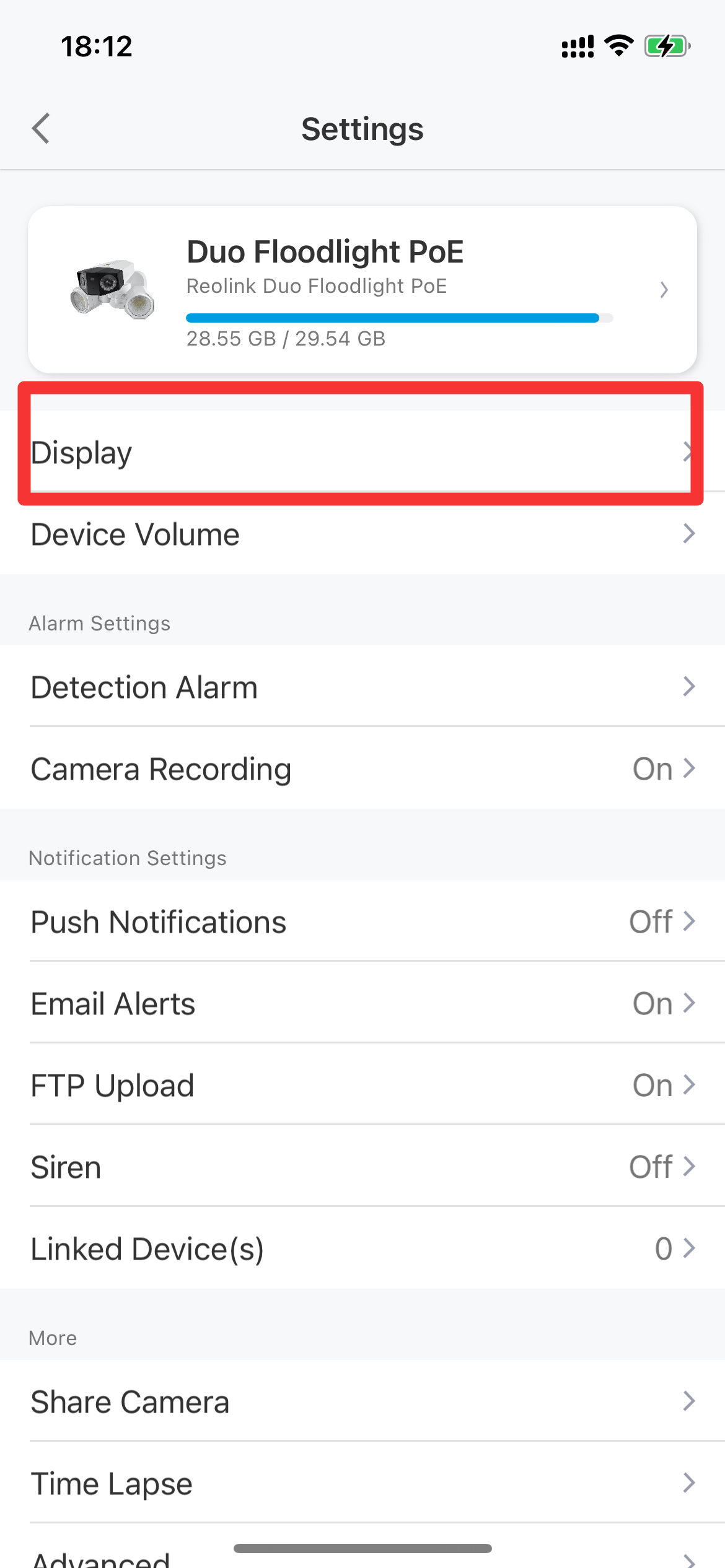 Step 2. Go to Advanced > Image Stitching.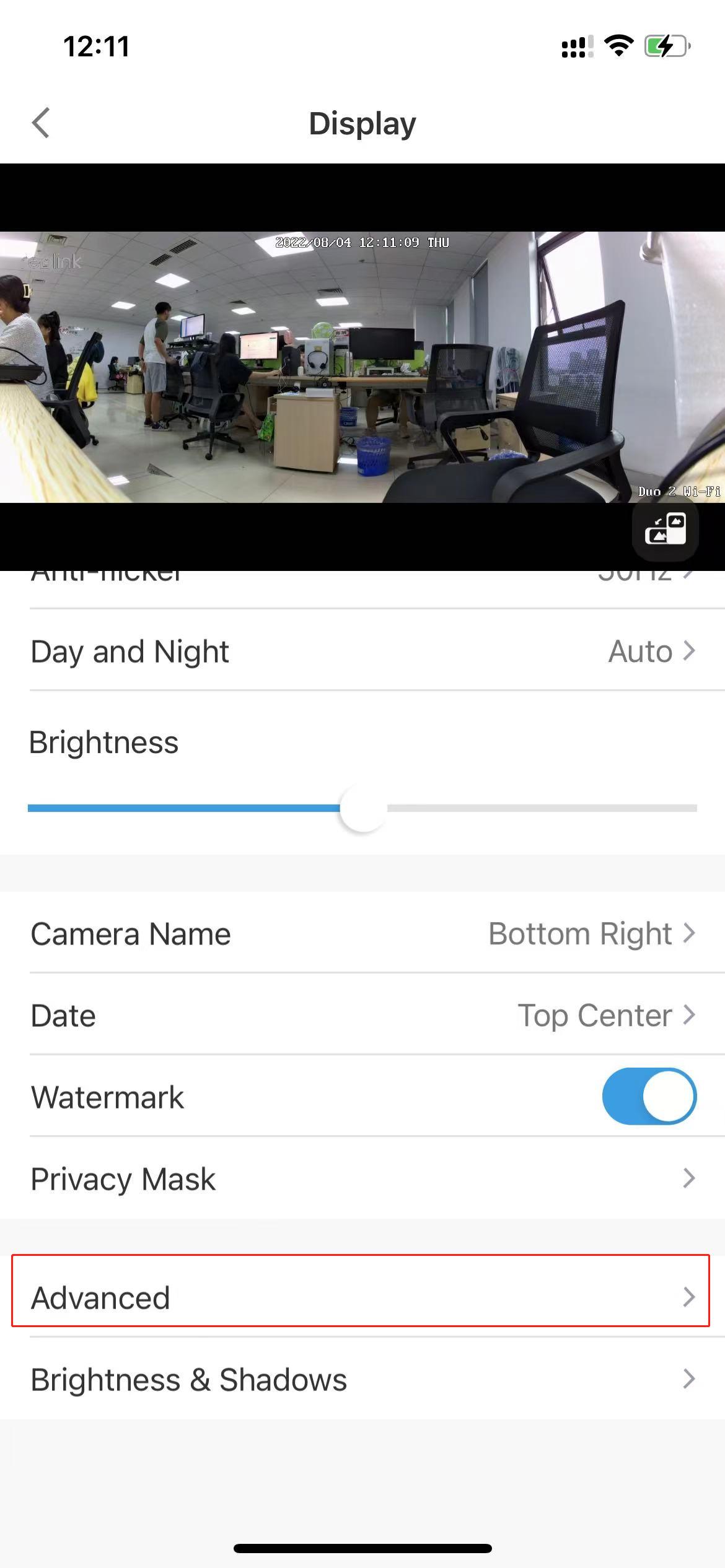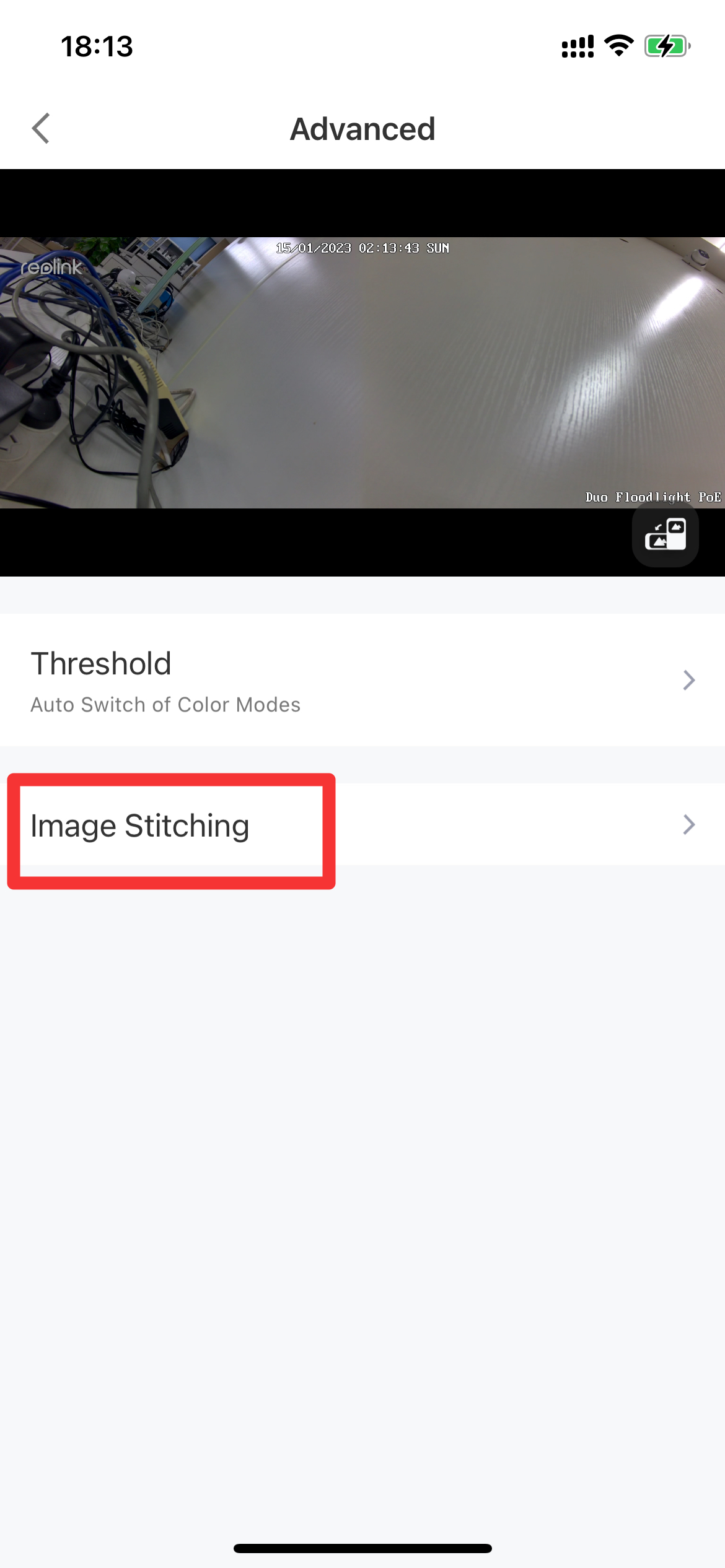 Step 3. You can adjust the value according to the actual scene for a better stitching effect.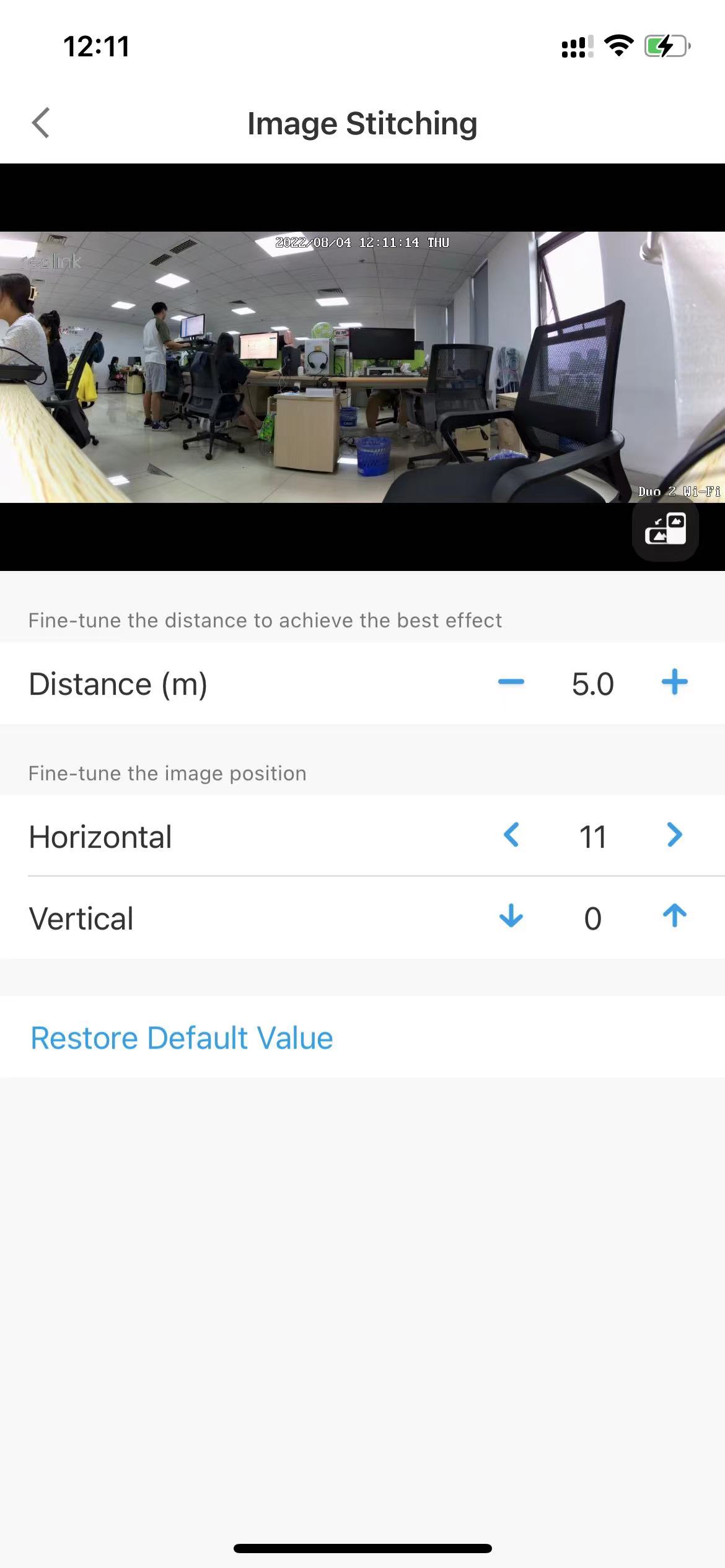 Distance: the distance between the camera and the object. The default distance is 8 meters. If the object is close to or far from the camera and results in the object missing or ghosting, you can adjust the distance value. The adjustable range is 2m - 20m.
Horizontal: The value represents how many pixels the two images from the dual-lens are overlapped horizontally. To decrease the value means to separate the two images, and to increase the value means to close the gap between the two images.
Vertical: To decrease the value means to move the image on the right down, and to increase the value means to move it up.
Note: Only a few scenes might need to be fine-tuned. Users are not required to manually adjust the distance and horizontal and vertical parameters for most of the scenes.