Want to do the initial setup for Reolink PoE NVR on a monitor? This article will do you a favor.
Applies to: RLN8-410, RLN16-410
You may follow this guide for proper cabling and initial setup of your PoE NVR with a monitor connected.
Here is a video for your reference :
Here is a diagram that will help you learn each option on the PoE NVR.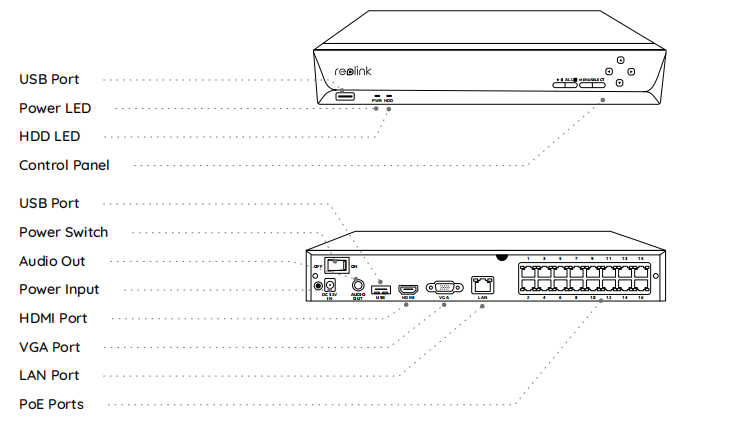 Now, please refer to the following steps to set up your NVR.
Step 1. Connect an Ethernet cable from the LAN port of the NVR to the LAN port of your router. And connect a mouse to the USB port.

Note: You can right-click to open the Menu on the live-view page.
Step 2. Connect the NVR to a Monitor or TV via the VGA or HDMI cable. 
Notes:
1. If there is no display, please connect it to a VGA monitor and change its resolution to 1920*080.
2. If you need audio output on your TV monitor, the resolution MUST be set to 1920*1080 or 1280*720.
Step 3. Connect the camera's RJ45 network socket to any PoE Camera port on the NVR using the Ethernet cables provided.

Step 4. Connect the NVR to a power outlet with the supplied power adapter, and then turn on the power switch.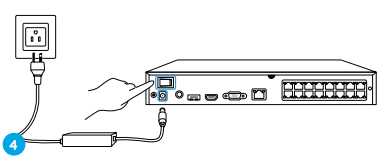 Step 5. And then you will see the below splash screen. System booting up might take a few seconds.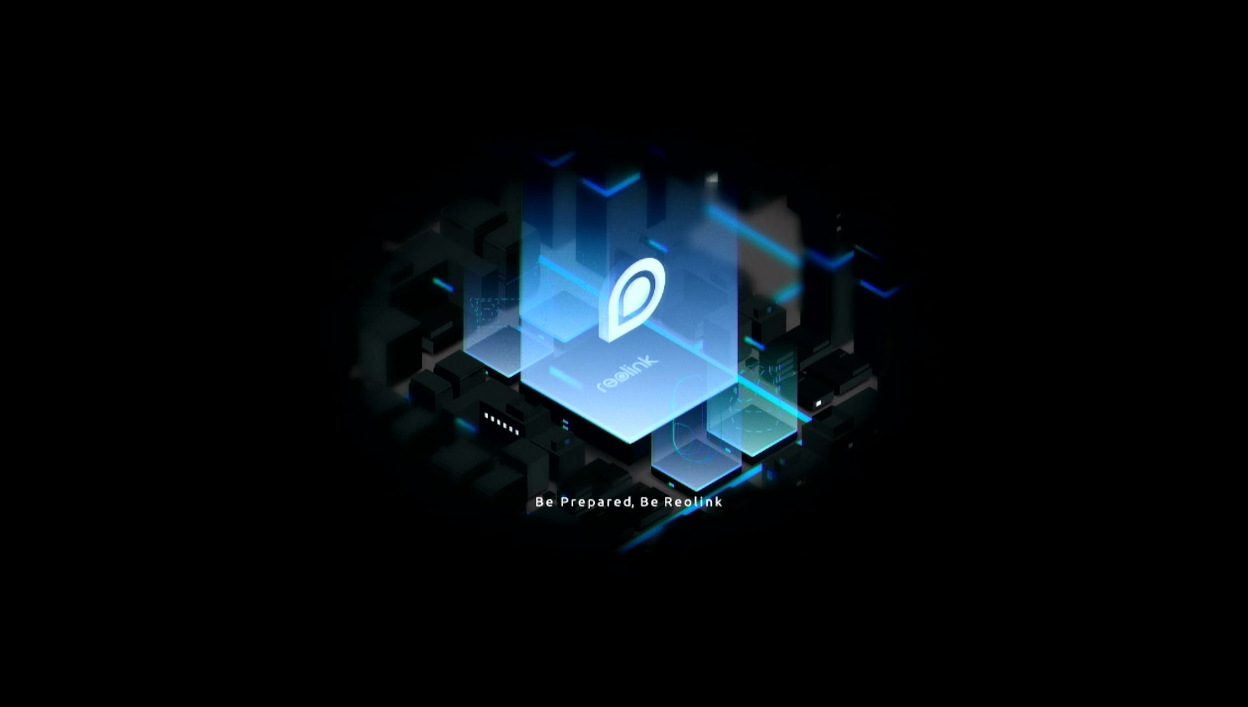 Note: If the monitor screen remains black, check if you flip on the power switch on the back of the NVR.
Step 6. General configurations. Set up the language, screen resolution, date Format, and time format. Then click Next.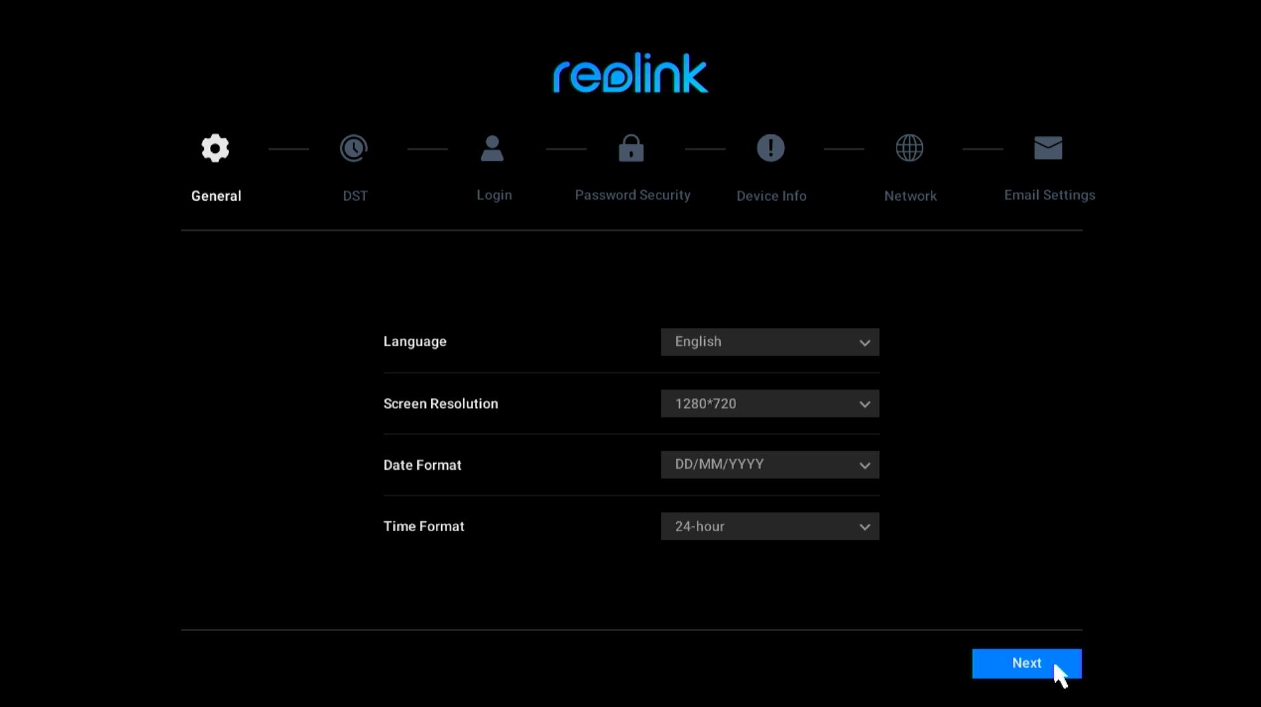 Step 7. DST settings. Set up the system time and time zone, and enable/disable the DST option. Then click Next.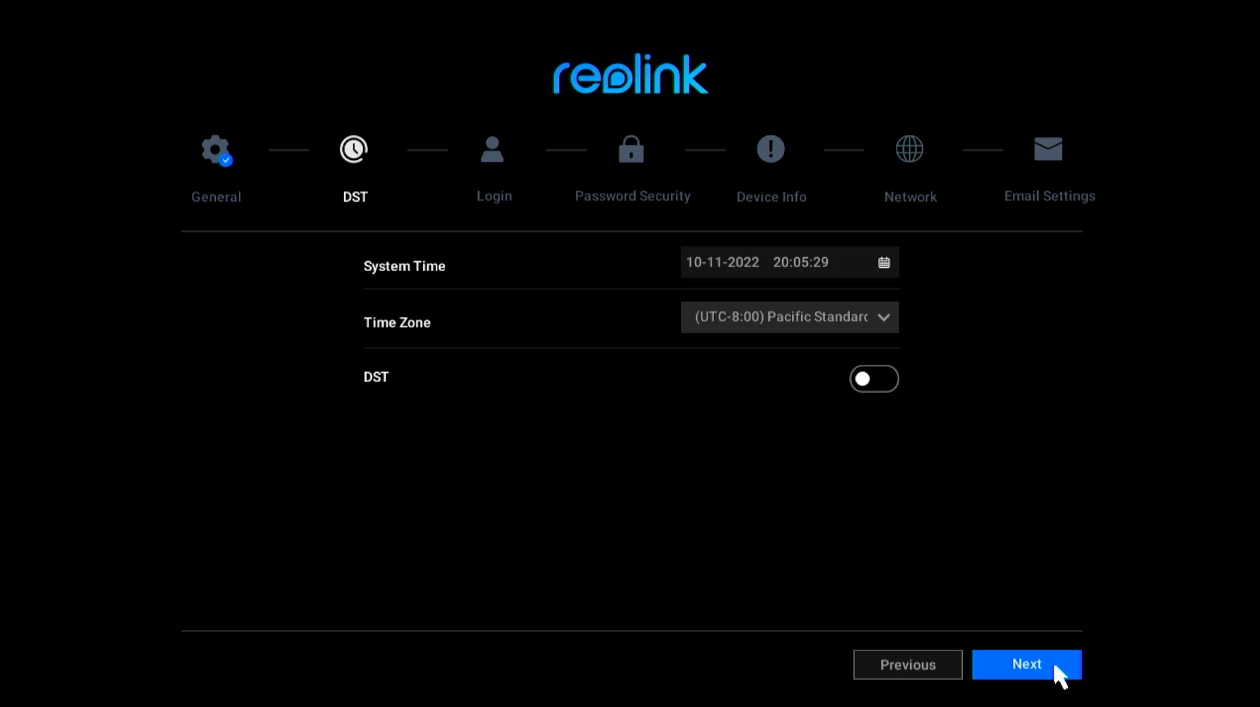 Step 8. Create a password for your NVR, and enable/disable screen auto-lock. Then click Next.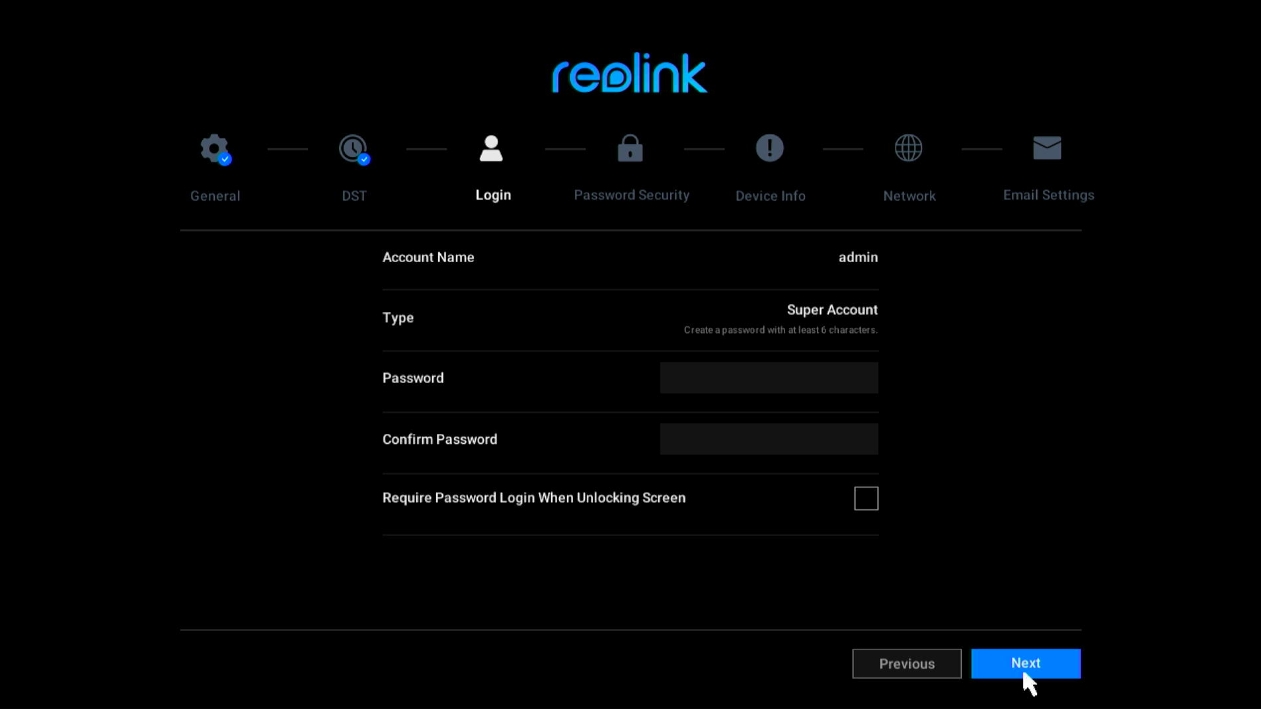 Step 9. Set up a password security question. Then click Next.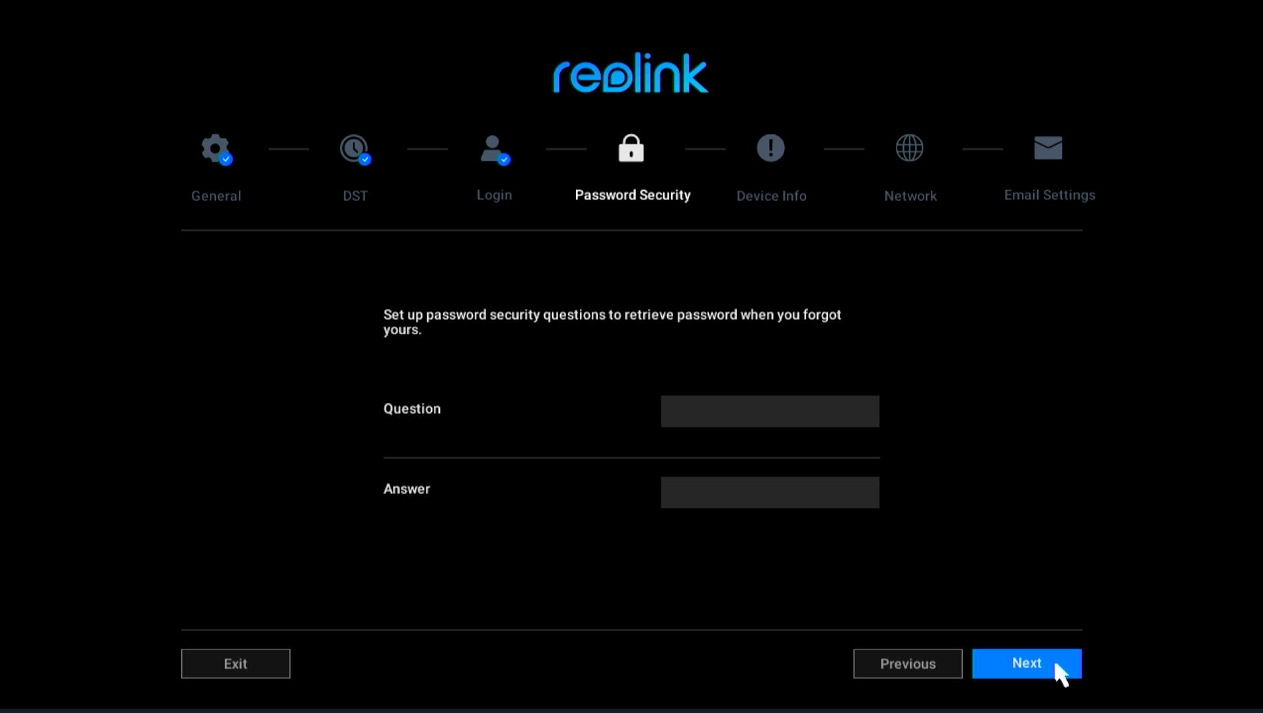 Step 10. Name your device and manage your HDD. Then click Next.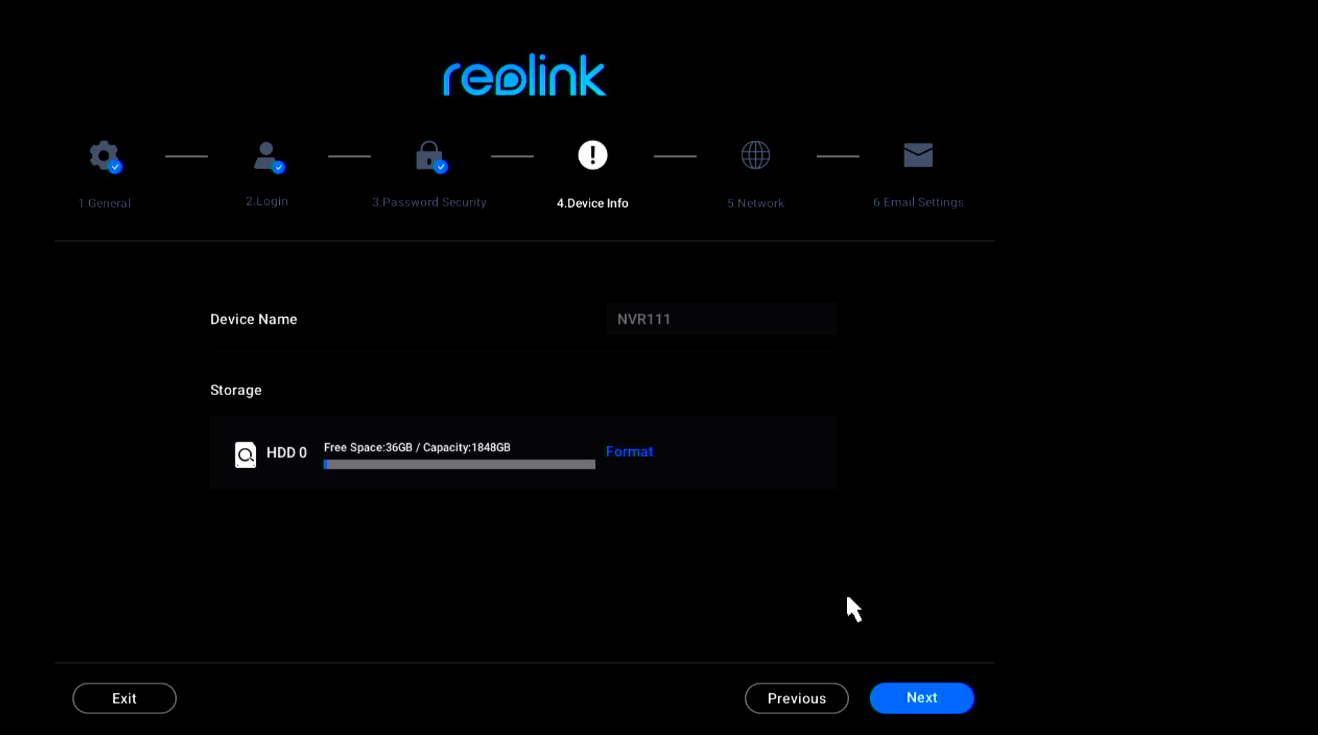 Step 11. Configure the network for your NVR. Then click Next.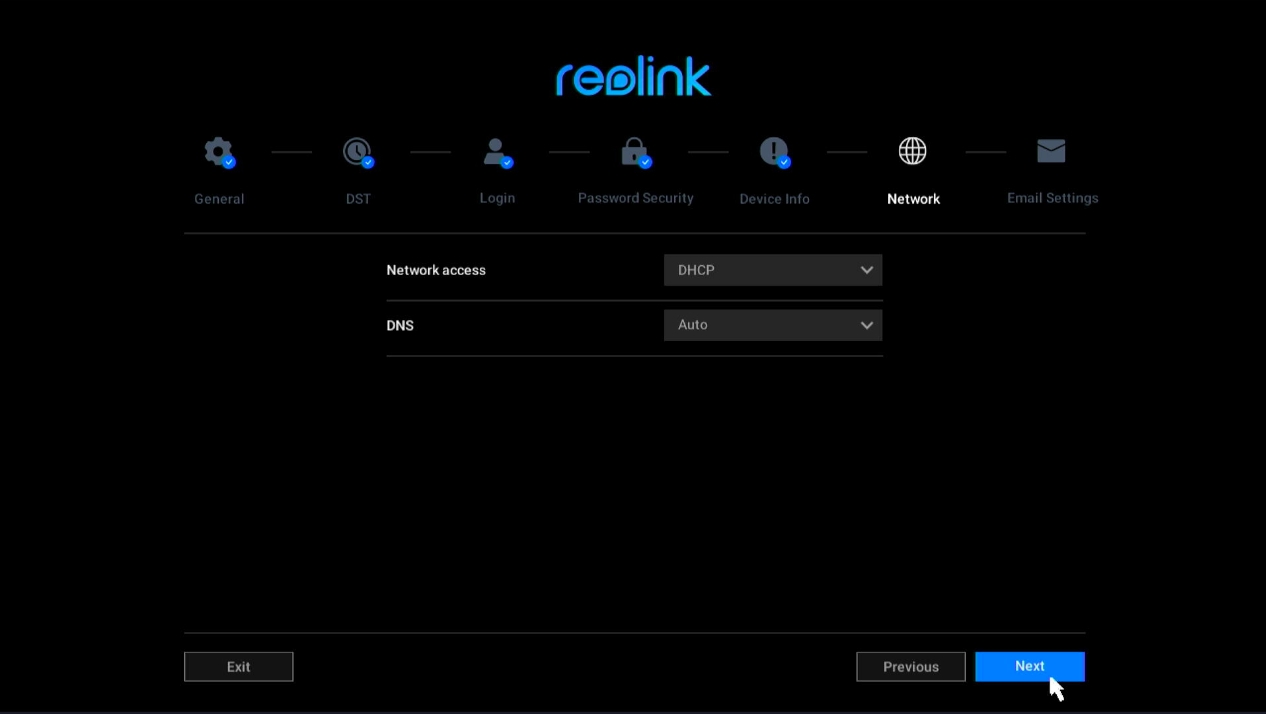 Step 12. Set up E-mails for your NVR up to your need. Then click Next.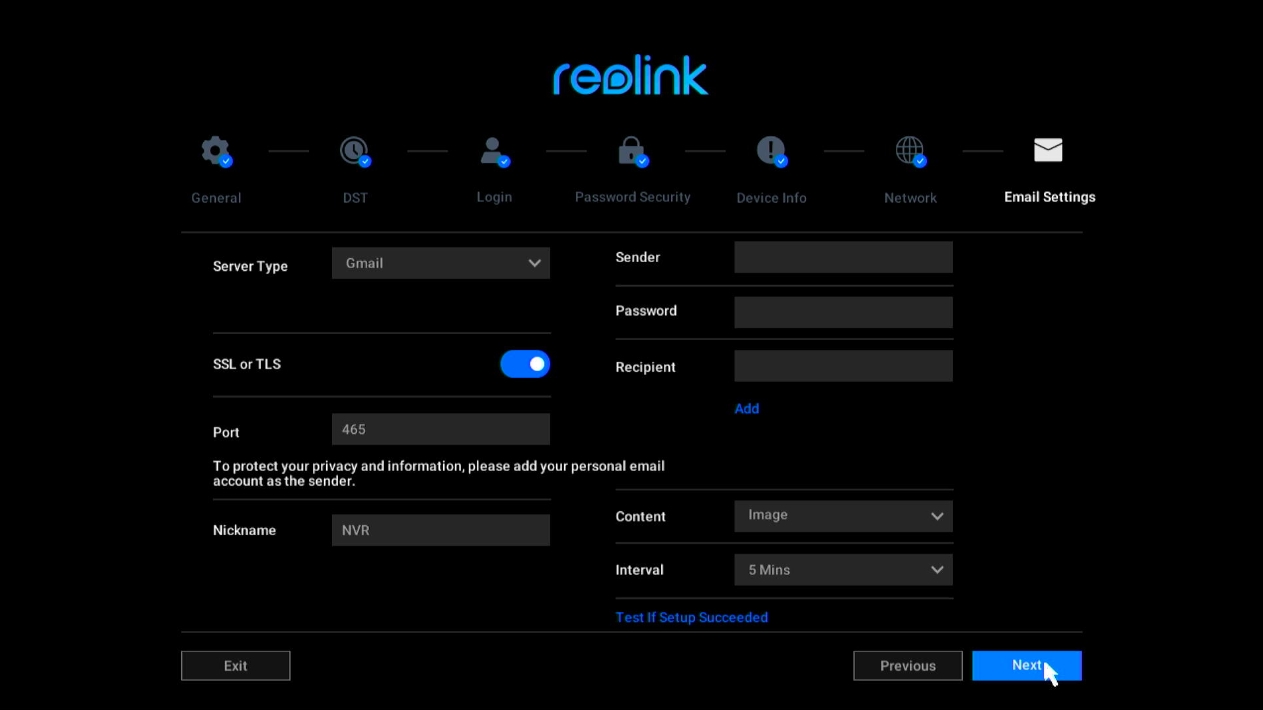 Done! Here is a sum-up of the Wizard Setup.
Set up language, resolution, time zone, date format, time format, system time
Create your password, enable/disable screen Auto-lock.
Set up a password security question.
Set up the device name, and manage your HDD.
Network configuration (DHCP by default).
Email configuration (Gmail is suggested as the sender).