This article will take you to learn how to playback recordings. Please make sure you have installed Reolink Client on your PC.
Applies to: Reolink NVRs and cameras with Micro SD card slot.
Note: The actual interface may vary depending on the specific model.
Here we will guide you to playback recorded videos on Reolink Client by the following steps.
For Reolink cameras:
For Reolink NVRs:
Step 1. Launch Reolink Client and login into your cameras/NVRs, then click the Playback button to enter the Playback page. And drag the camera to the playback page. Taking RLC-822A as an example.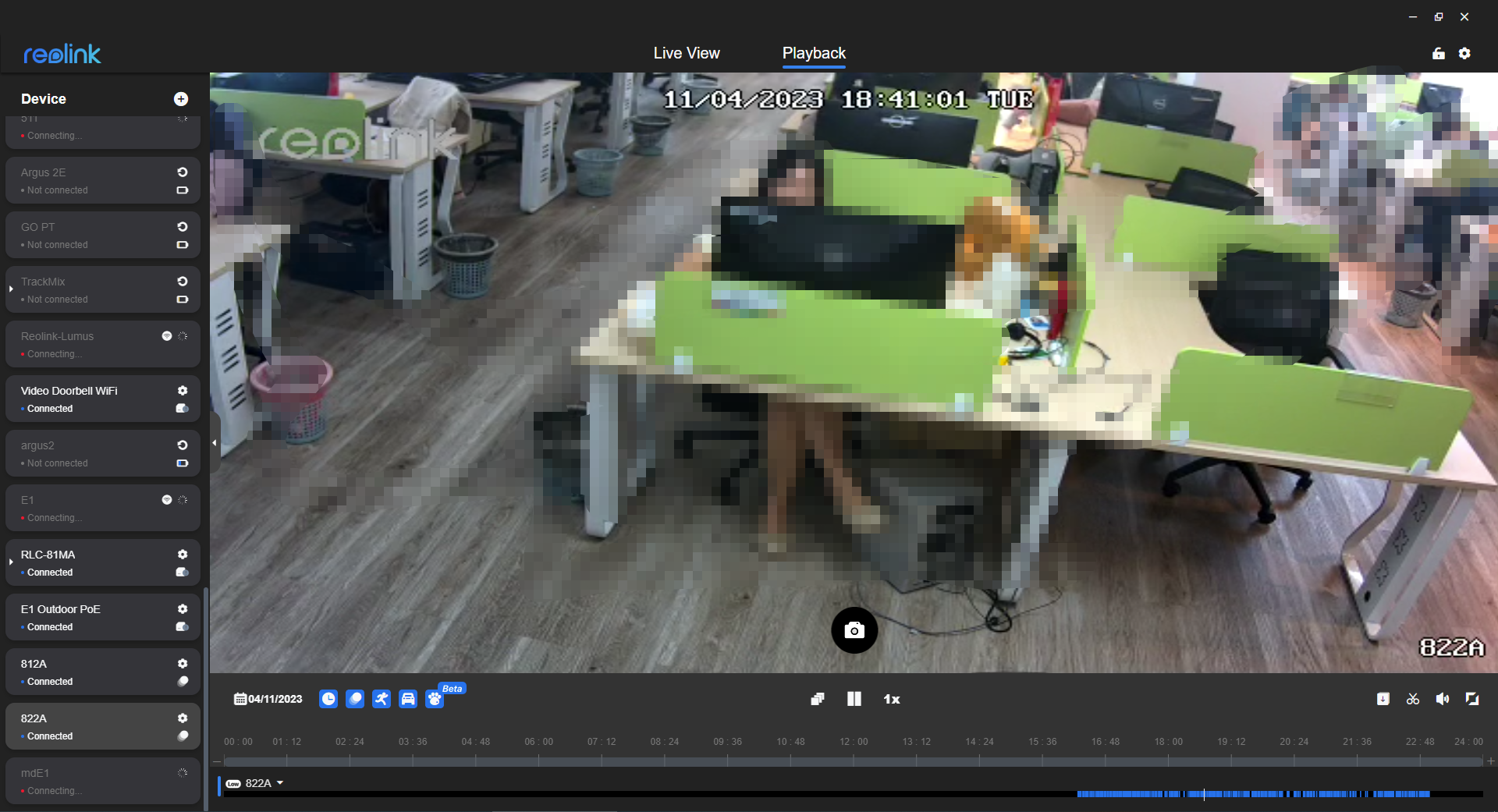 For NVRs:
On the left side menu, click the

 icon to show the camera list under NVR.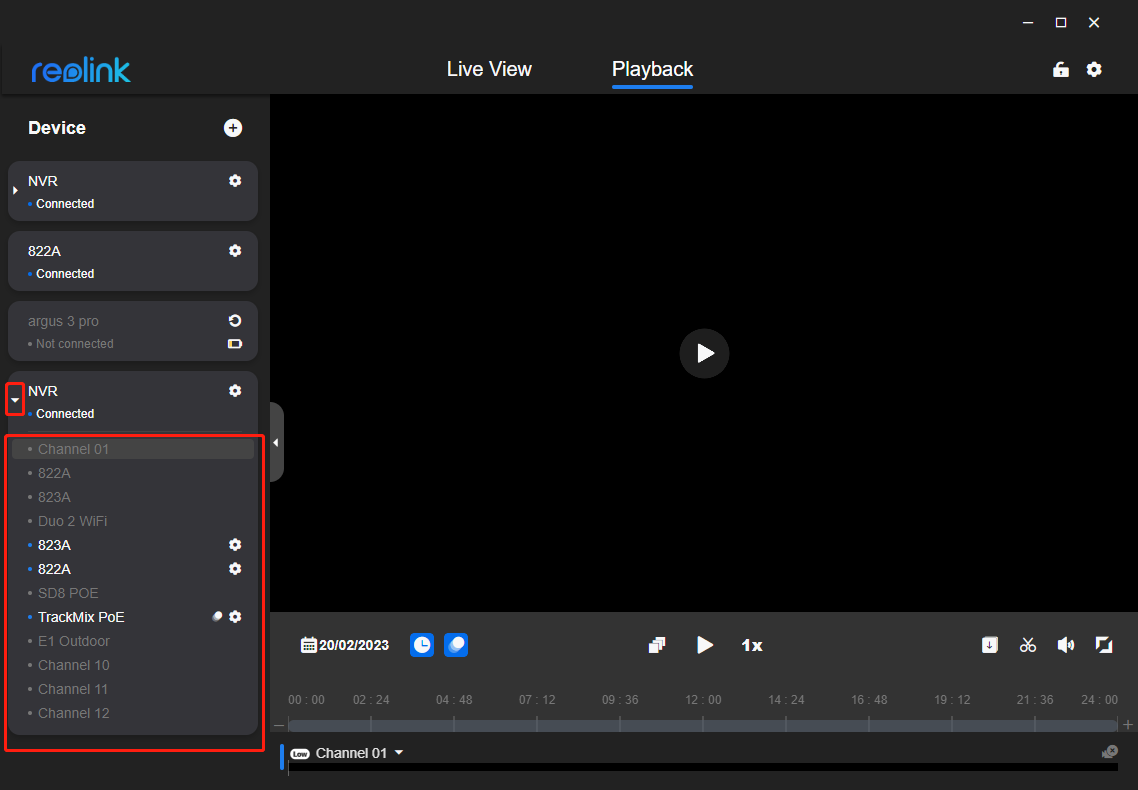 Hold the left mouse button on the camera that you want to playback and drag it to the playback interface.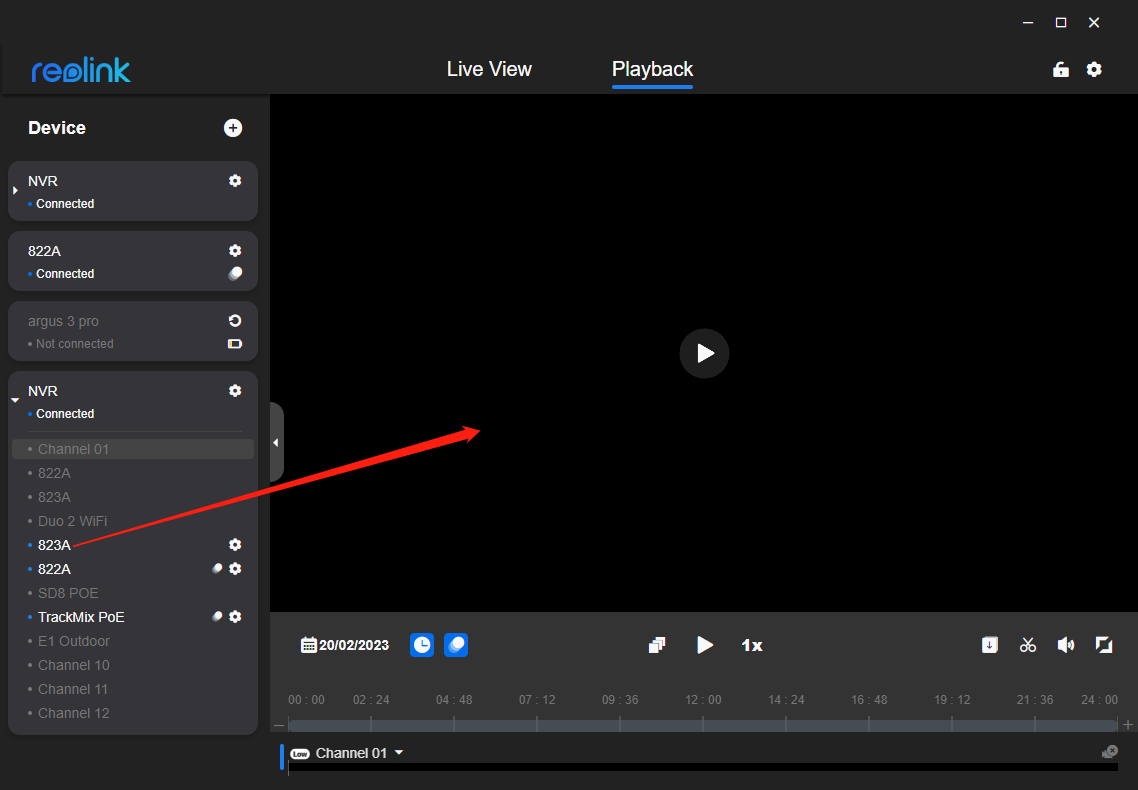 Step 2. You can playback certain recordings by searching videos.
Choose a date by clicking the calendar. The date(s) with recordings will have a blue spot.

Click icons beside the calendar to filter different types of recordings. They represent timer, any motion, person, vehicle, and pet recording. Timer refers to the continuous recording while the other three are motion-triggered recordings.
Left-click the blue bar to playback the recording of a certain time.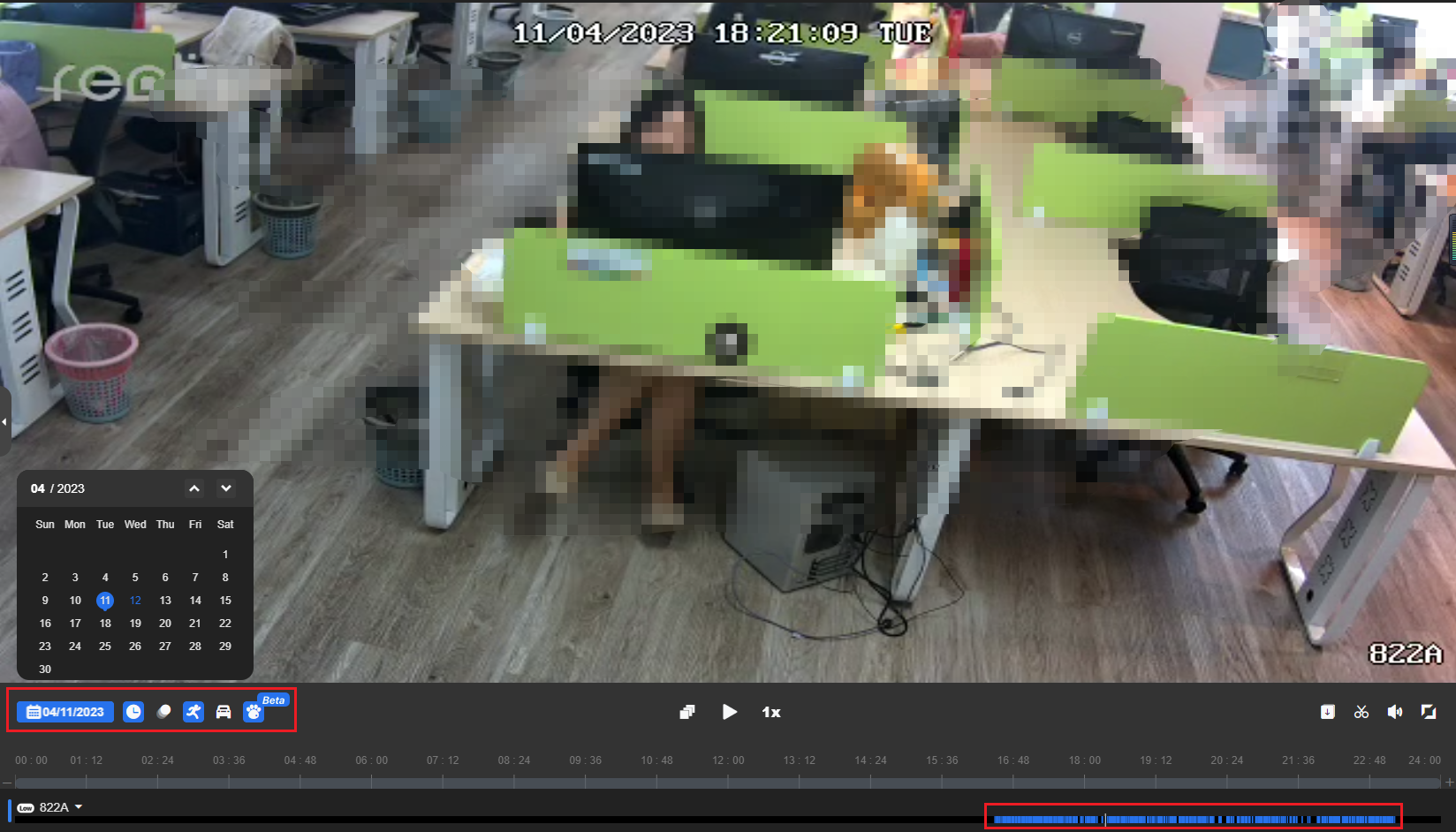 For NVRs:
1. If you want to playback several cameras at the same time, please double-click the playback interface and drag the camera you want to the panel.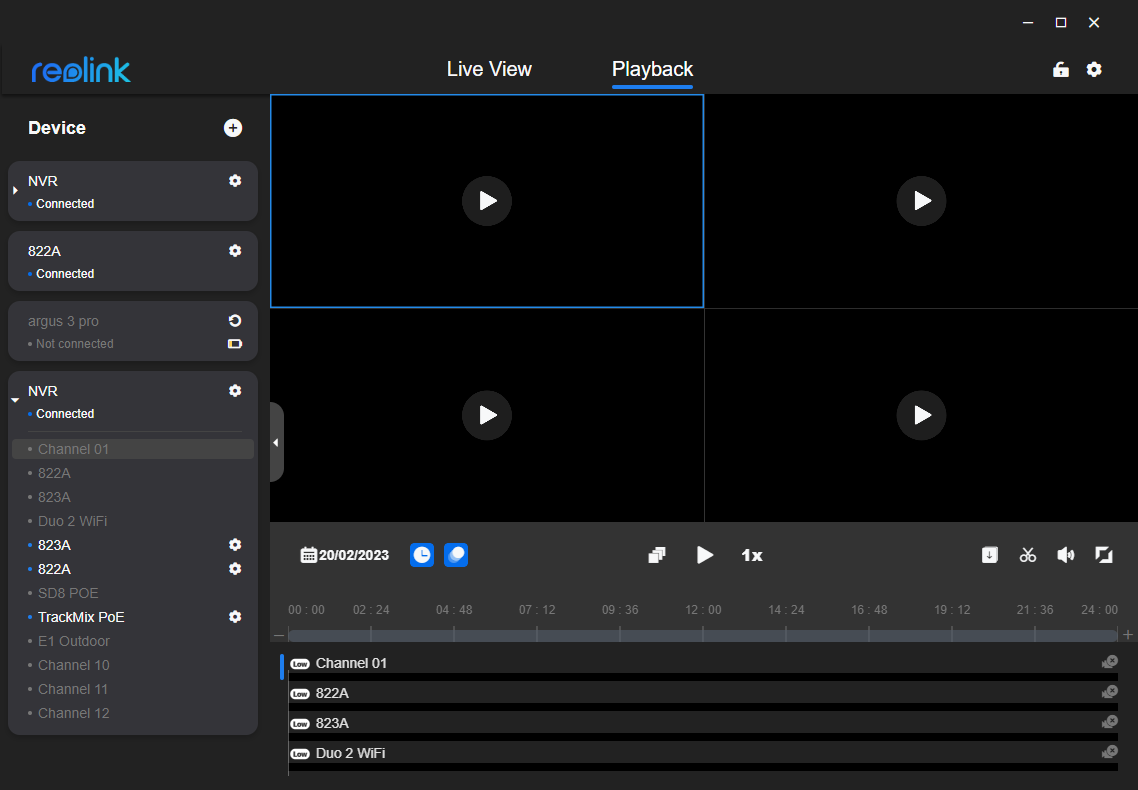 2. If you want to zoom in on the timeline, please scroll the mouse and drag the slider to choose the time. 

Step 3. Click the Stream mode button on the bottom left corner and you could choose Fluent or Clear mode to playback.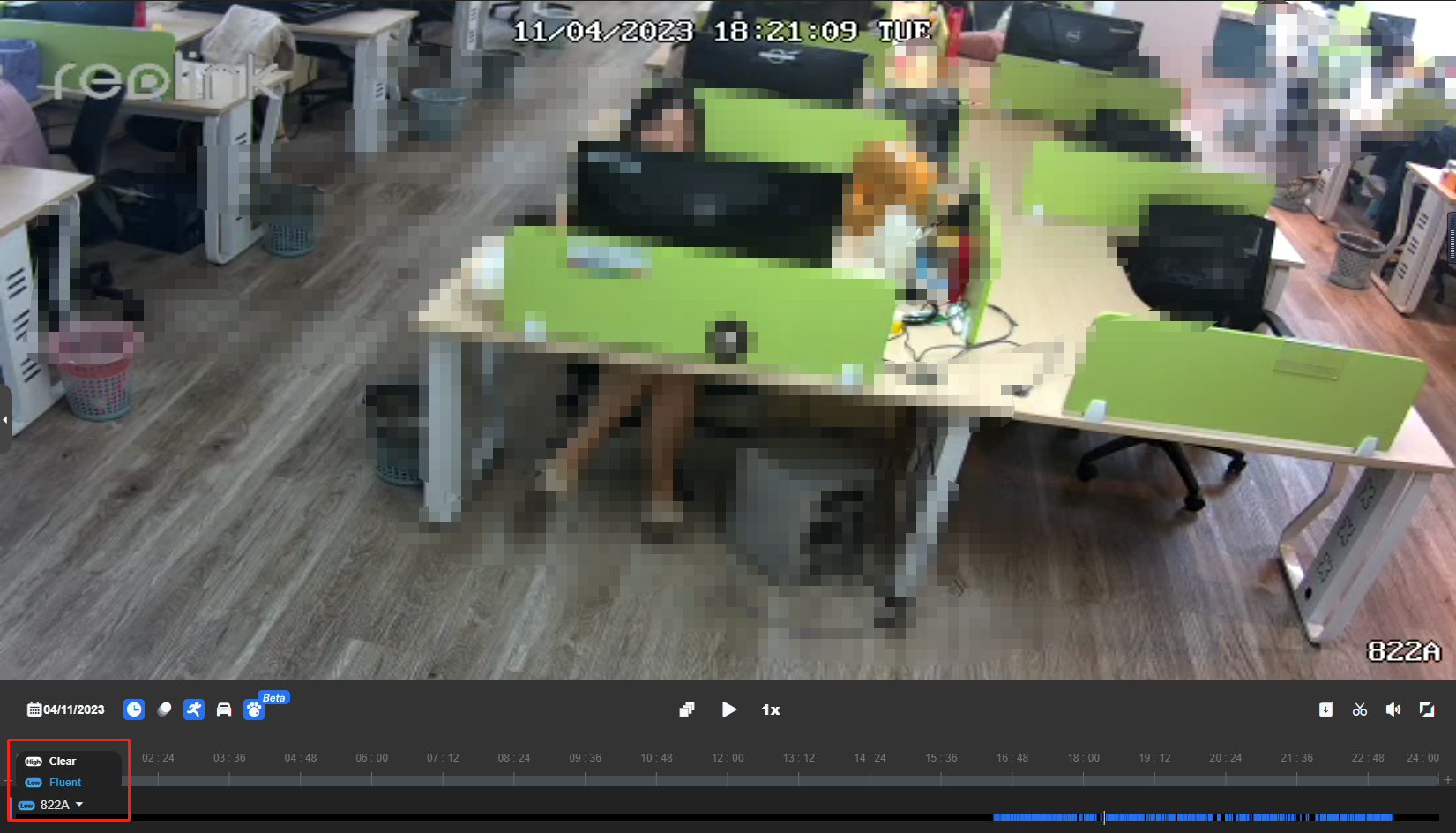 Step 4. You can change the playback speed by clicking the Speed icon. And if you want to check a recording more precisely, click the Frame by Frame icon.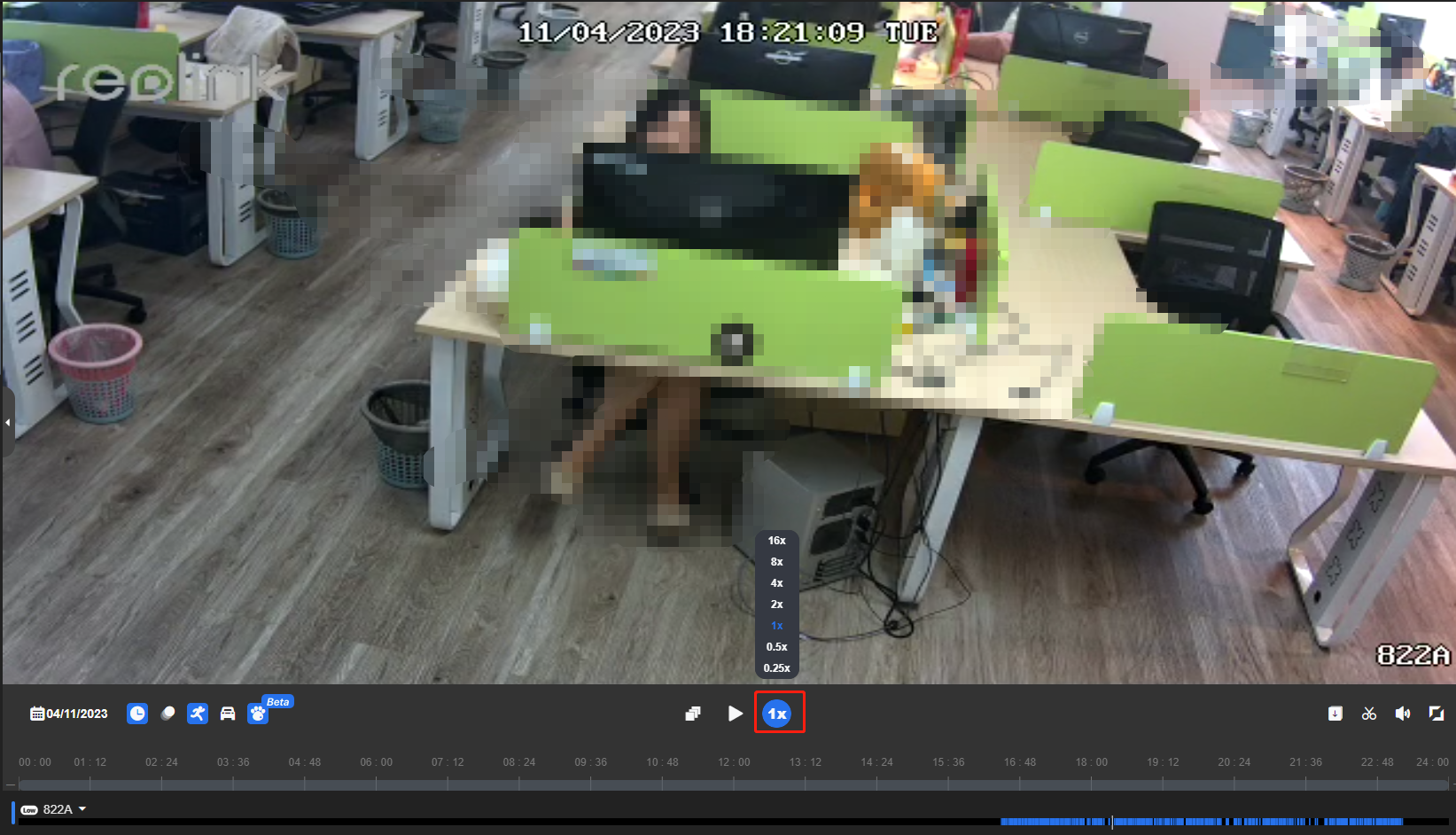 If you want to cut and download recordings, you can refer to the links below:
If your camera belongs to Duo series, please playback the recordings according to the following video:
For TrackMix series: