In this article, we've prepared an easy-to-follow guide on how to reset your camera by pressing the reset button. Please scroll down and follow the steps below.
Note: Your camera settings will be cleared after reset, and the camera will be reset back to factory default settings. You need to reinitialize your camera.
Step 1. Open the rubber cover on the micro USB port. Turn ON the power switch button to power the camera.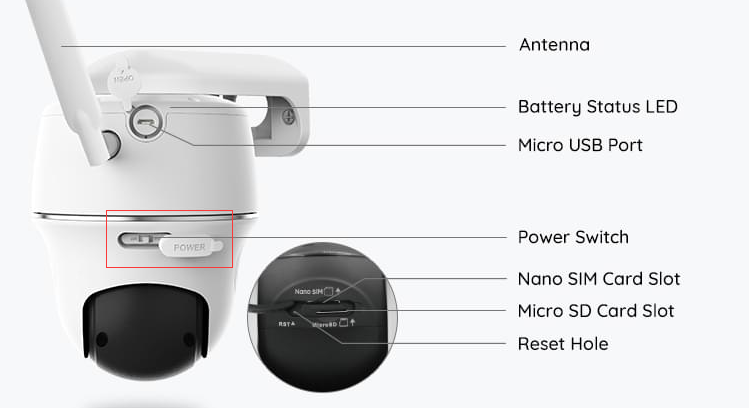 Step 2. Rotate the camera lens, and open the rubber cover to find the reset hole (it is right next to the micro SD card slot). And then insert the reset needle into the reset hole of your camera.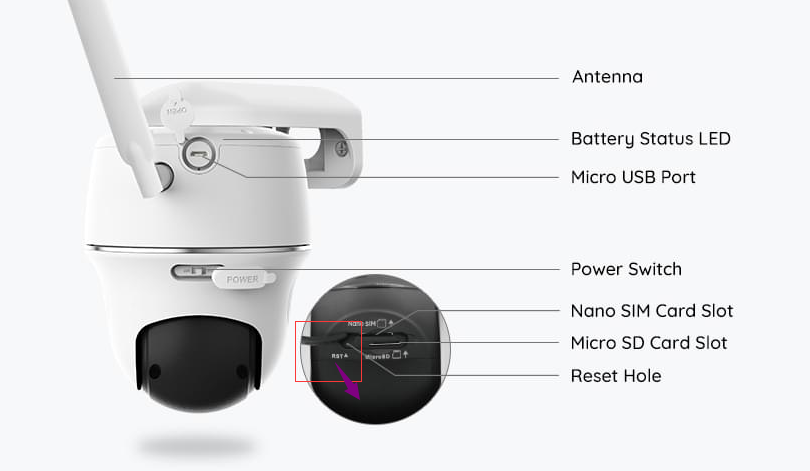 Step 3. Press the reset hole and hold for about 5-10 seconds until you hear a kind of tone sound/short music from this camera, then release the reset button.
Step 4. Press back all the rubber covers firmly.
Done! You've successfully factory reset your camera. Also, here is a video for your reference: