This article will show you how to set up the NVR to record videos continuously on the monitor.
Applies to: RLN8-410, RLN16-410, RLN36
Note: Once you set up Continuous Recording on NVR, the recording will be recorded to the NVR automatically.
Here is a video for your reference.
Step1. Get to Settings > Surveillance > Daily Schedule page.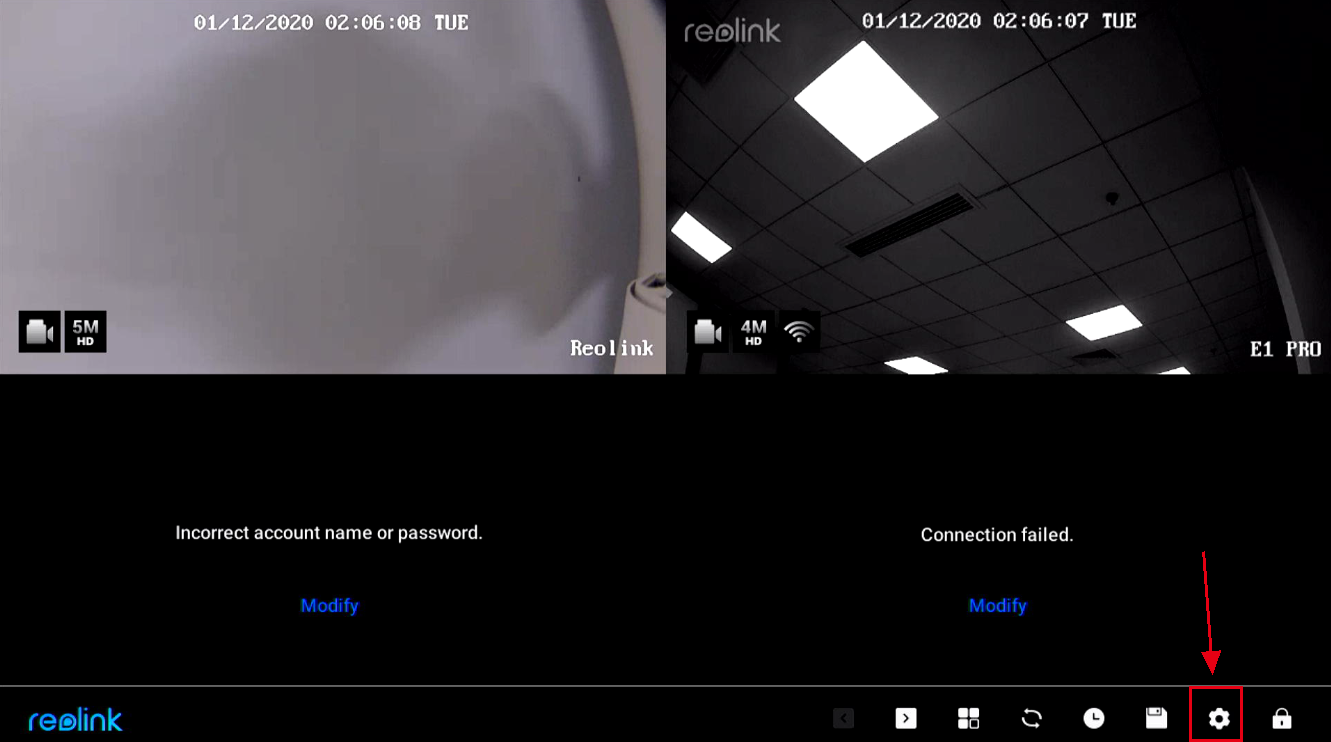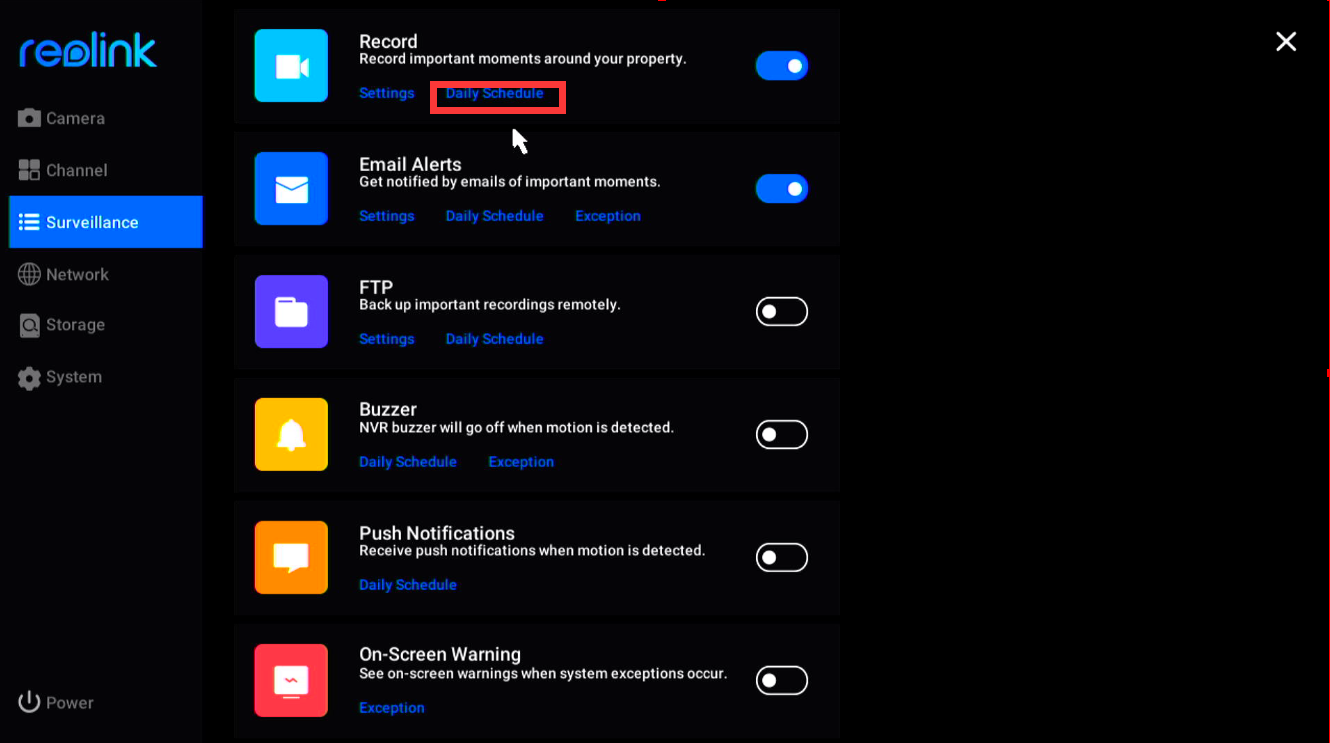 Step2. Select the camera that you want to set continuous recording, enable the button, click Timer, then select the grids to choose the time.
Step3. And you can click Apply to other cameras and copy the settings to other channels.