You are able to set the NVR to the buzzer (beep) when any of the cameras detect motion, which is sometimes an efficient way to alert you.
Applies to: RLN8-410 (hardware version H3MB18/N2MB02/N3MB01/N7MB01), RLN16-410 (hardware version H3MB18/N6MB01), RLN36 and RLN12W.
Step 1. Log in to the NVR on the monitor, and go to the Settings page.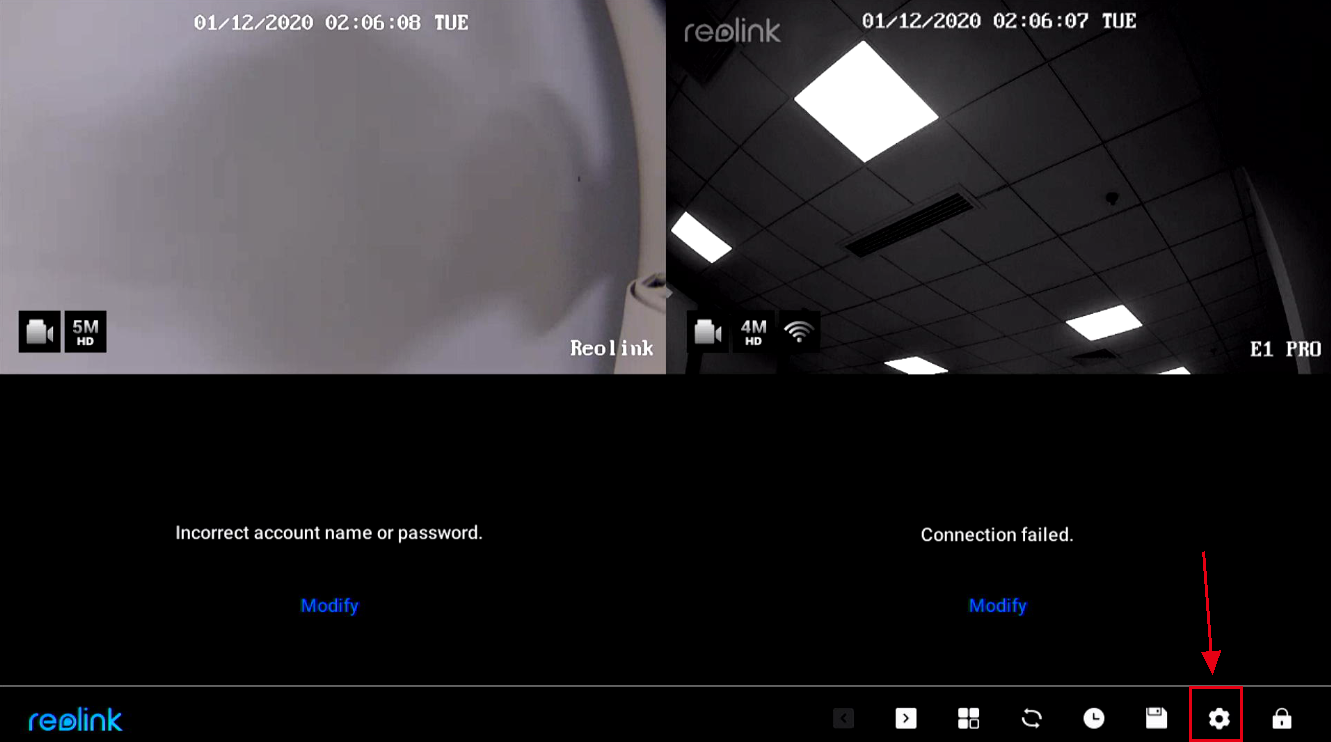 Step 2. Go to Surveillance > Buzzer, enable Buzzer.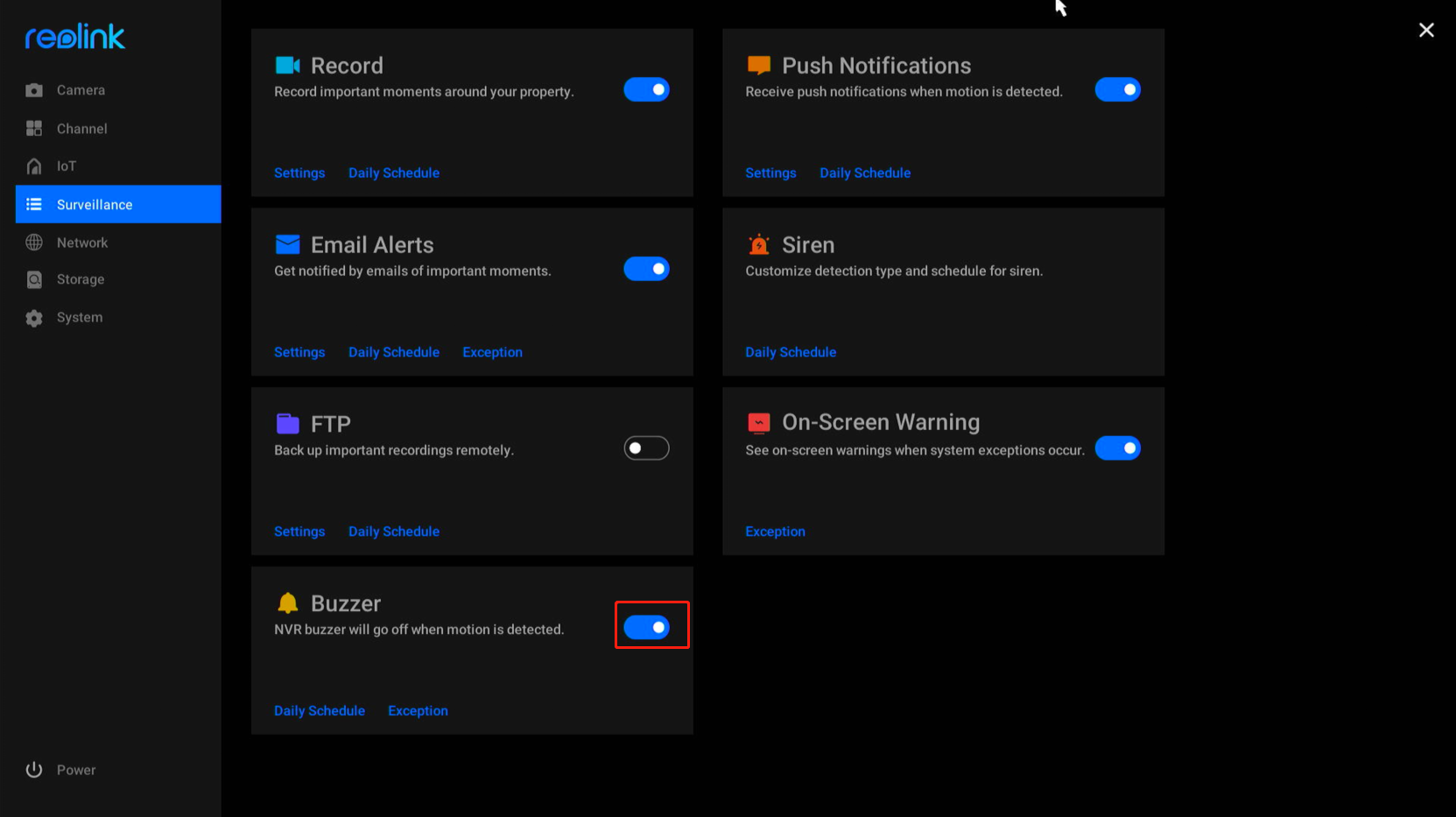 Step 3. Enter into Daily Schedule.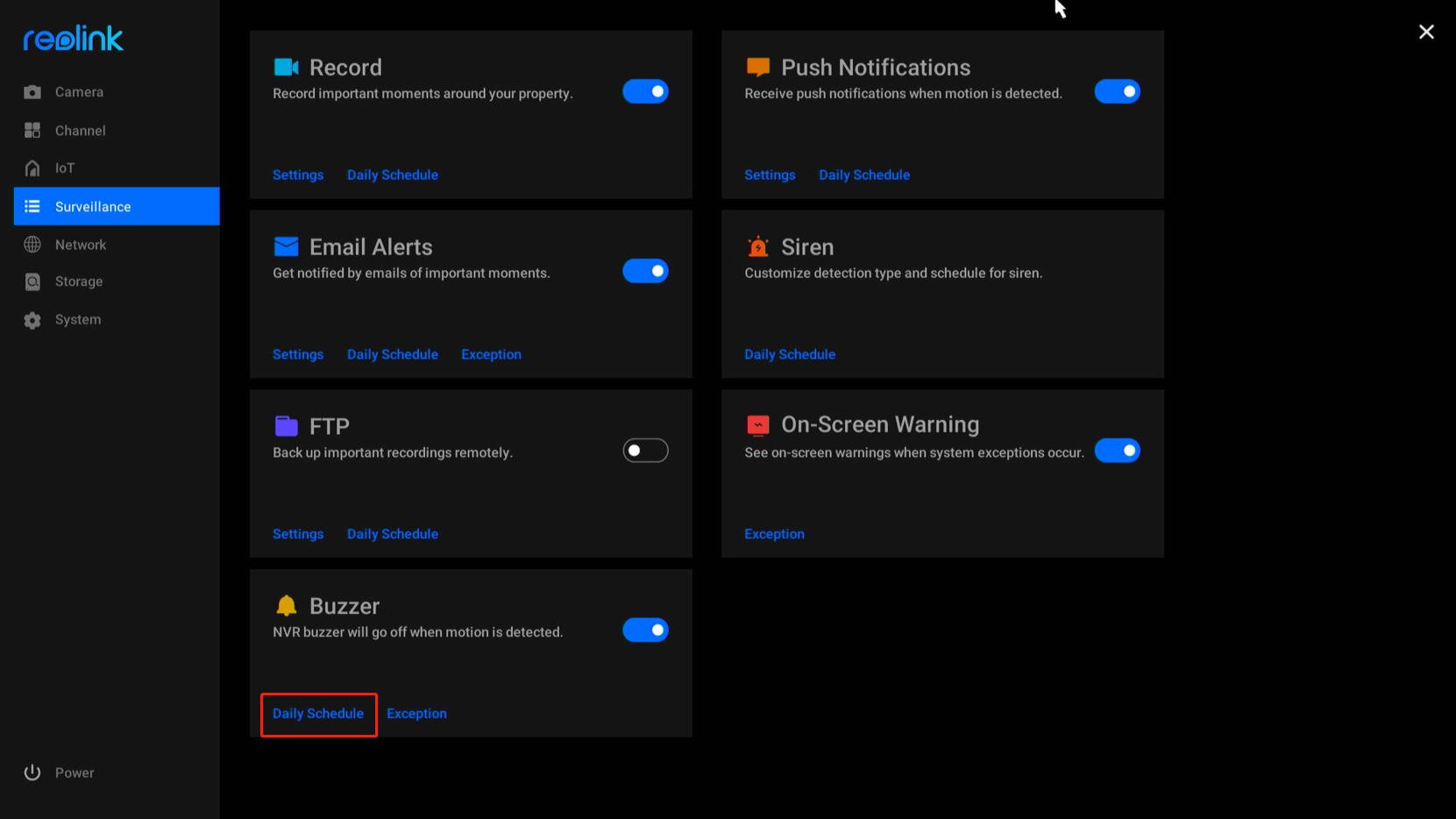 Step 4. Set up the Buzzer Schedule you want. Choose the channel and the type of alarm, then set up the schedule. Click Applies to Other Camera(s) if you want other cameras using the same settings.