Auto Add allows a camera automatically be added when the camera is directly plugged into the NVR or connected to the NVR in the same network. To know how to enable/disable the Auto Add, follow the steps below.
Applies to: RLN8-410 (hardware version H3MB18/N2MB02/N3MB01/N7MB01), RLN16-410 (hardware version H3MB18/N6MB01), RLN36 and RLN12W.
Step 1. Launch your monitor of your NVR, and click Settings.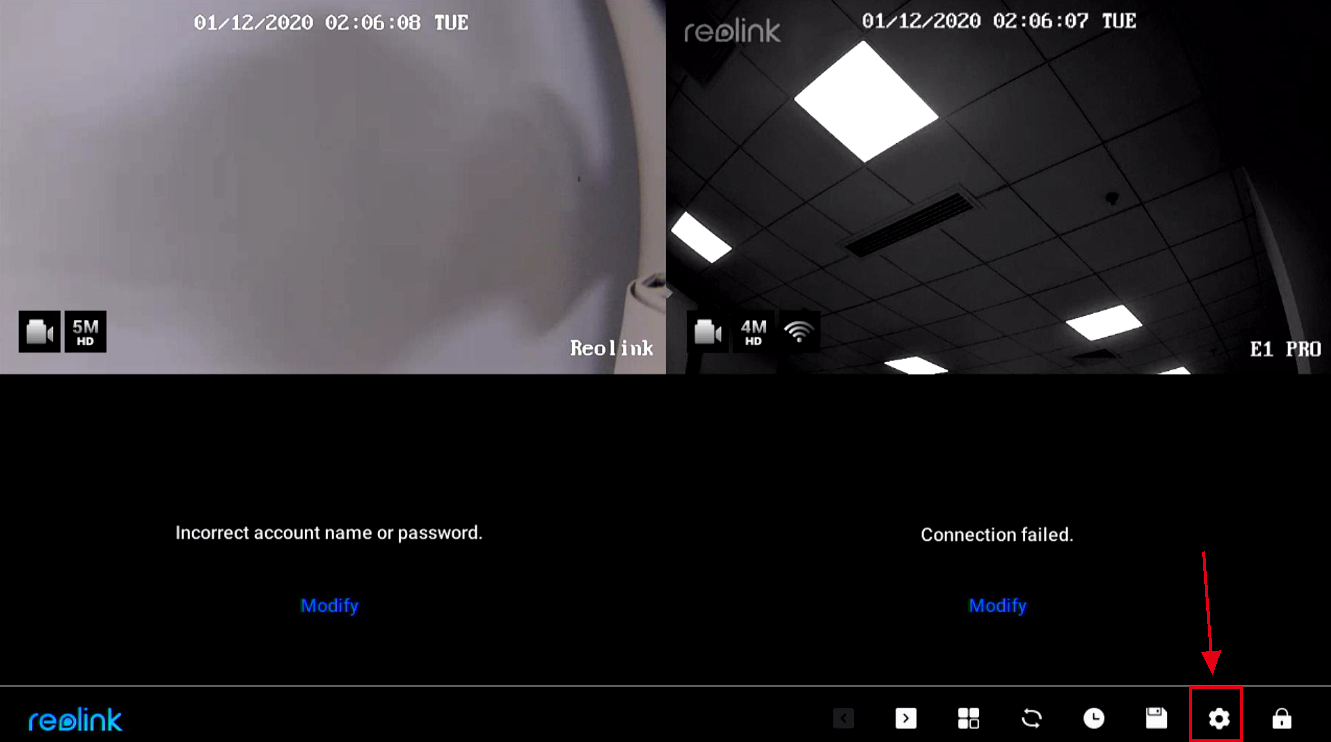 Step 2. Go to Channel, you may find the Auto Add button, please enable/disable Auto Add according to your need.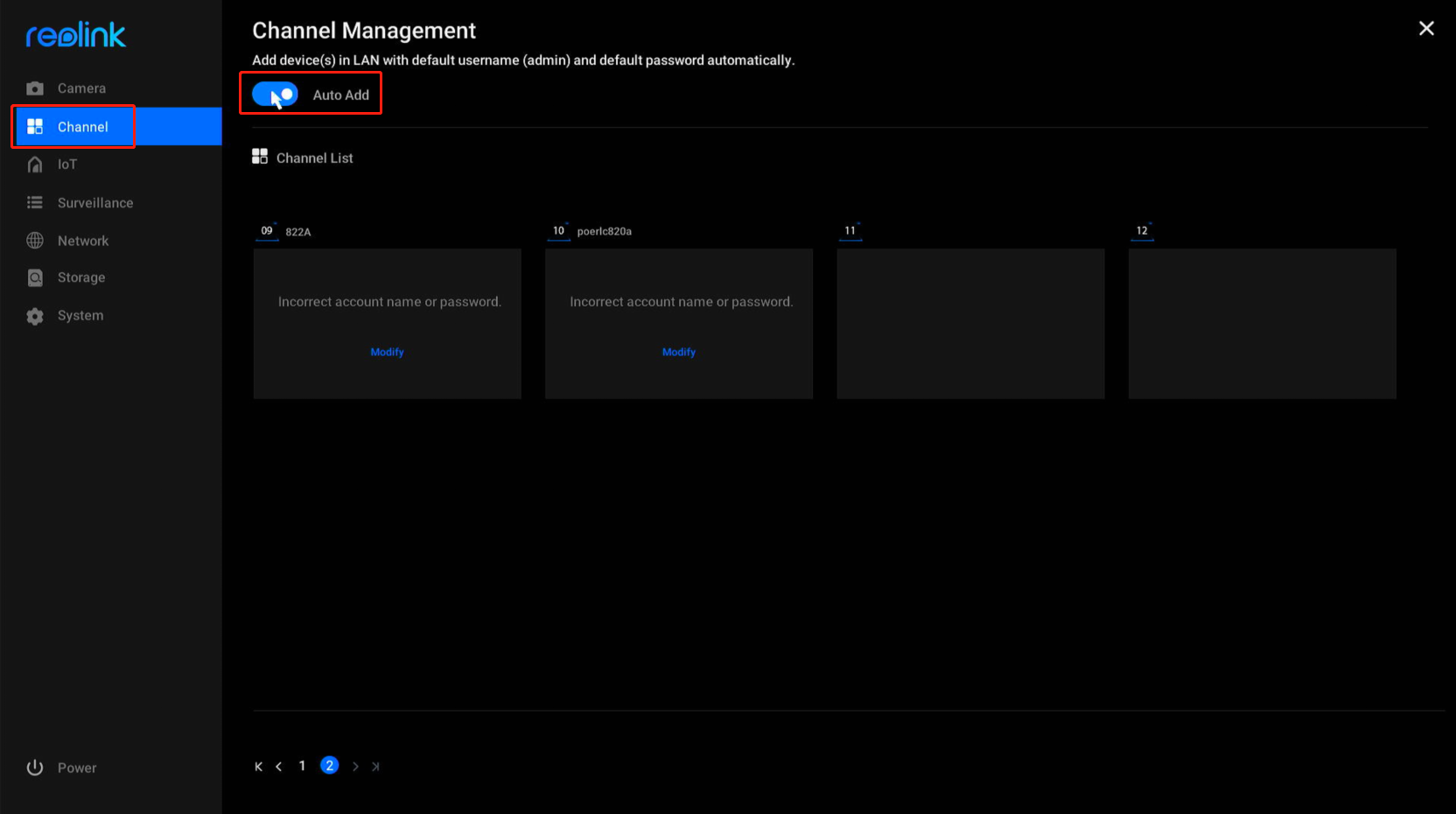 Note: Once enabled the Auto add option, all device(s) in the same local network with the default user name and default password will show up automatically.
If the camera was set in a password, it will show an Incorrect account name or password error on the display. And you just need to click the Modify button to enter the right camera information (user name/password).