If you want to adjust the zoom in and out of your camera on Reolink NVRs, please follow the steps below.
Applies to: RLN8-410 with hardware version N2MB02/H3MB18/N3MB01/N7MB01; RLN16-410 with hardware version H3MB18/N6MB01; RLN36.
Note: Only if the camera can support optical zoom can you find this feature on the NVR. Here are the camera models that support optical zoom: 811A, 822A, 833A, 842A, 823A, RLC-823A 16X, E1 Zoom, E1 Outdoor, E1 Outdoor PoE, E1 Outdoor Pro, 511WA, 542WA, 523WA.
Here we will guide you to use optical zoom via Reolink NVR.
Step 1. Log in to the NVR on the monitor. On the Preview page, click the camera you want, and click the PTZ icon.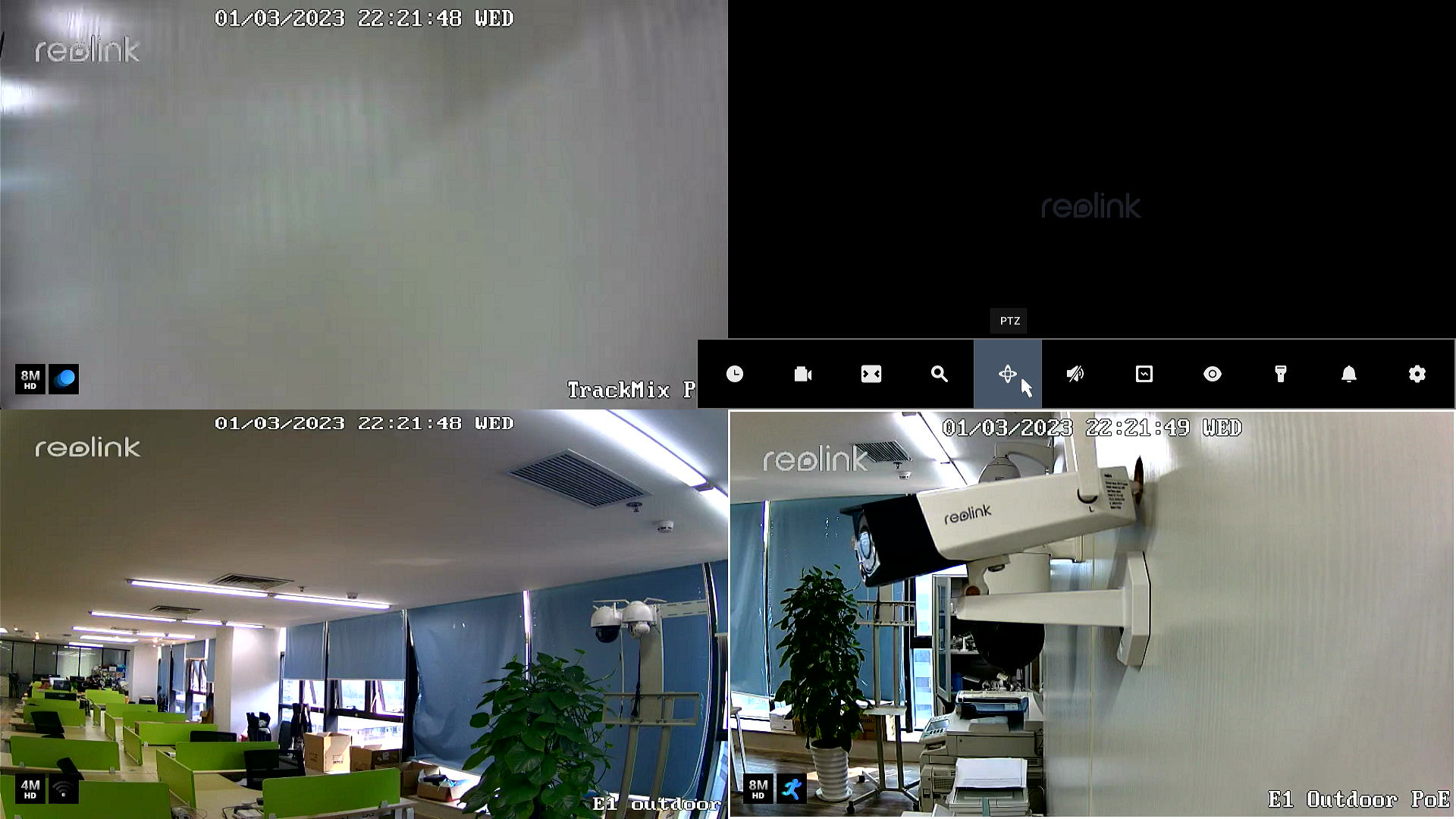 Step 2. On the PTZ control panel, click Zoom or Focus to adjust the image.