For cameras connected to an NVR, you can configure different recording settings for them, including pre-motion recording time, post-motion recording time, overwriting strategy, and pack duration.
Applies to: RLN8-410 (hardware version H3MB18/N2MB02/N3MB01/N7MB01), RLN16-410 (hardware version H3MB18/N6MB01), RLN36 and RLN12W.
The following guides describe how to set up the recording settings for cameras connected to Reolink NVR (with the hardware version N2MB02, N3MB01, N7MB01, H3MB18, N6MB01, and N5MB01). Please scroll down and follow them step by step.
Step 1. Log in to your Reolink NVR on a monitor. Go to Settings > Surveillance, and enable Record.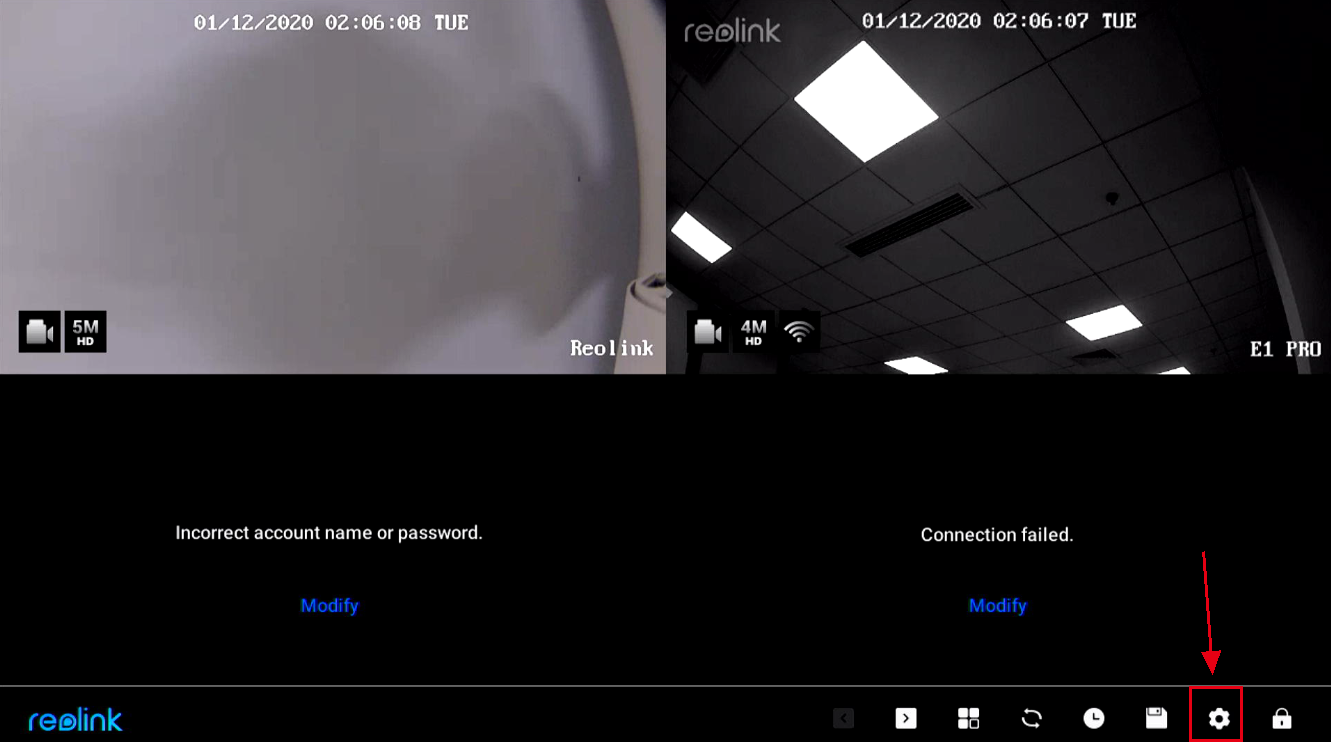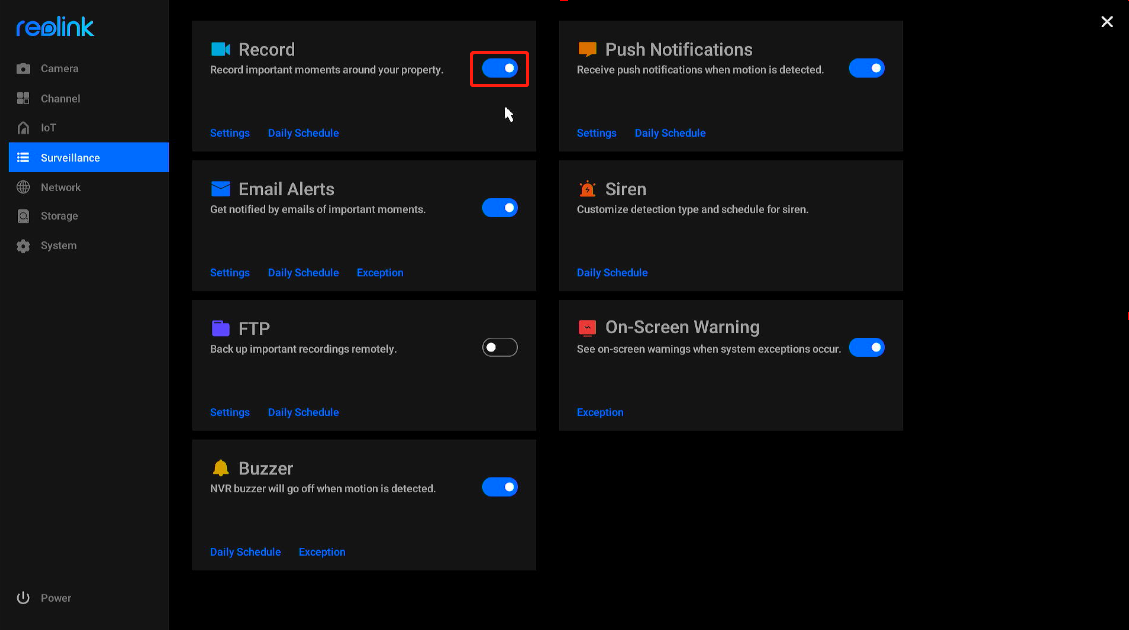 Step 2. Click Settings to enter the Record Settings page.
You can turn on "Start to record before a motion event is detected". The camera will start to record before the event happens, and the pre-recording will last 4-8 seconds according to different models and hardware versions.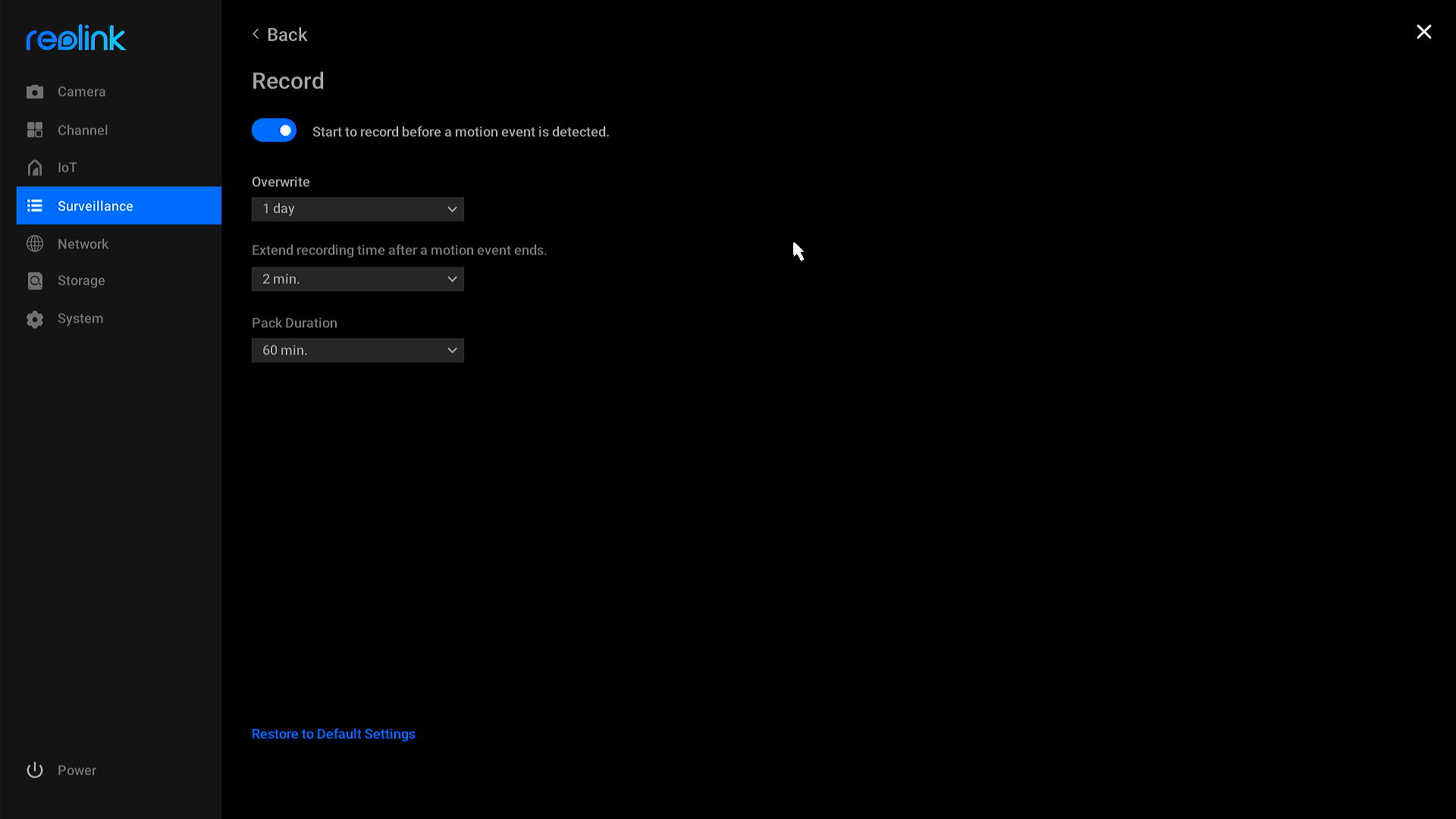 Step 3. Set up Overwrite settings for your camera recording. The default overwrite strategy is Oldest.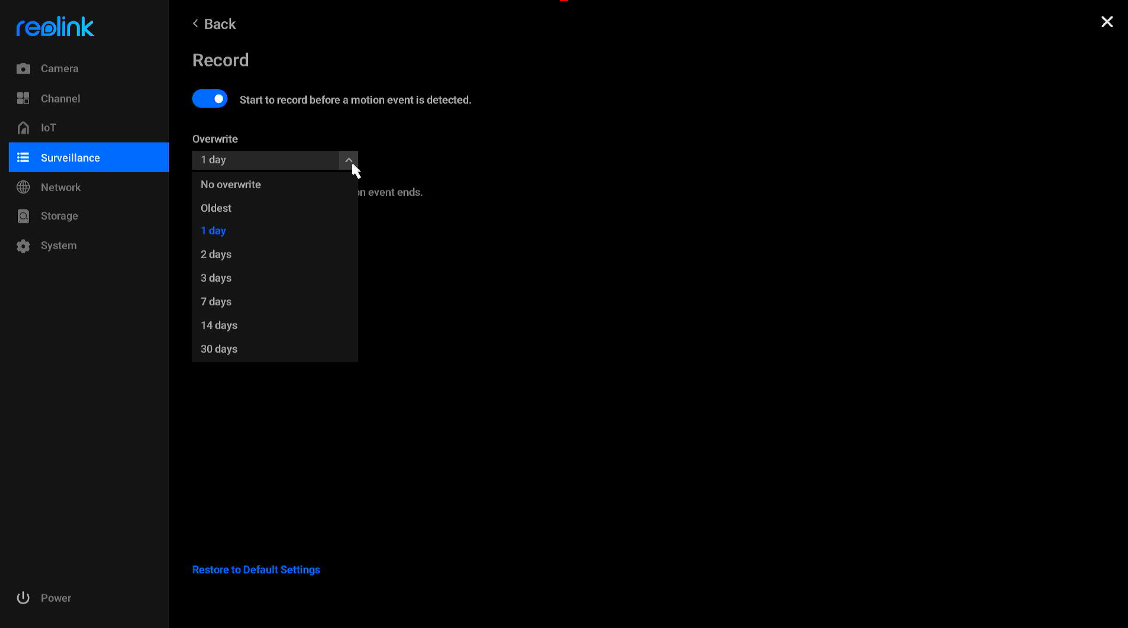 Notes:
No overwrite: The camera stops recording new videos when the HDD is full.
Oldest: The camera will start to overwrite the oldest video with the newest video when the HDD is full.
1/2/3/7/14/30 days: The camera will start to overwrite videos after the corresponding time intervals, even though the HDD may be far from full.
Step 4. Set up Post-motion recording.
The camera could be set to keep recording for a certain time after the recording-triggering motion event ends. You can choose 1/2/5/10 mins. The default post-motion recording time is 2 mins.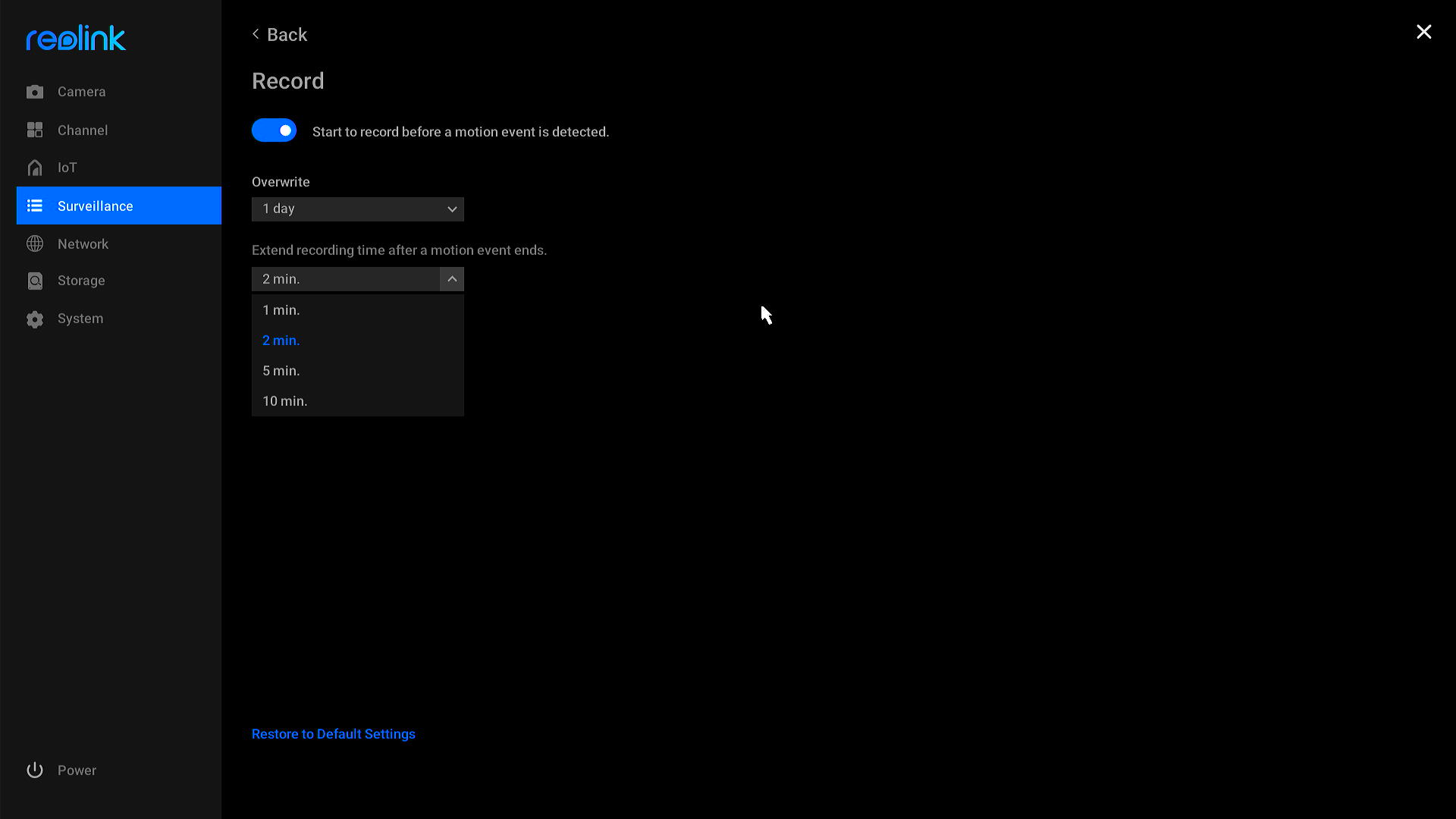 Step 5. Set up Pack Duration.
If you set the camera to record constantly, the recording file is packaged on HDD every 30/45/60 minutes according to your pack duration settings. The default pack duration is 60 minutes.
Here is a video for your reference: