Applies to: RLN8-410 (hardware version H3MB18/N2MB02/N3MB01/N7MB01), RLN16-410 (hardware version H3MB18/N6MB01), RLN36 and RLN12W.
You may follow the steps below to set up auto-reboot on the monitor of your NVR.
Step 1. Please go to the live-view page and click the Settings icon at the bottom right corner to enter the menu. 
Step 2. Go to System > Maintenance. Then enable Auto Reboot, set up the time and date of the auto reboot accordingly.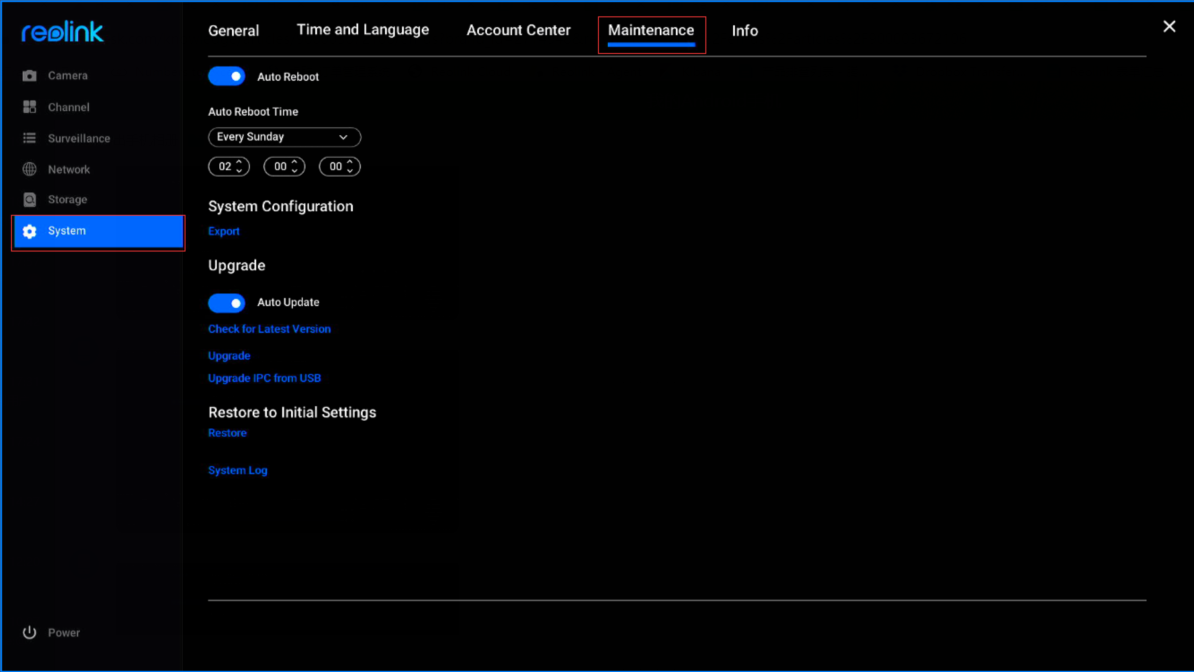 Notes: Once a standalone camera is connected directly to the NVR, the NVR's auto reboot settings will be applied to it. And the camera's own auto reboot settings will not take effect.