Applies to: RLN16-410;RLN8-410;RLN8-410-E
Method 1
Step 1: Right-click the mouse on the live-view page and click the Settings icon at the bottom right corner to enter the menu.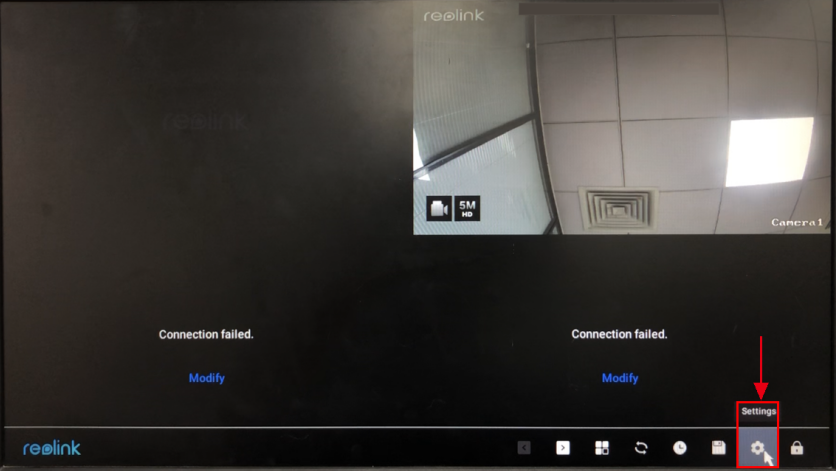 Step 2: Click Power at the bottom left corner and then click Reboot to reboot the system.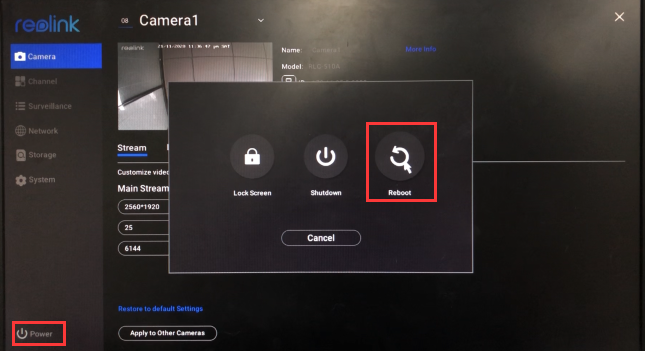 Method 2: If you cannot log in to the system, please unplug and plug back the power supply from the power socket, then the NVR will reboot itself automatically.