If you have set up a time lapse, then you can view, download or delete the time-lapse captures before and after the capture finishes.
The following steps describe how to delete the time-lapse captures via Reolink App.
Applies to: All Reolink cameras and NVRs except Reolink Lumus, Reolink Duo PoE, Reolink Duo WiFi, Reolink Duo(battery), Reolink Duo 4G, Reolink cameras with hardware version IPC_513/IPC_515/IPC_517, Reolink NVRs with hardware version H3MB02/H3MB06/H3MB16/H3MB18/N2MB02/N3MB01.
Step 1. Launch Reolink App and go to Device Settings >Time Lapse page.
Note:
If you haven't set up the time-lapse before, then please refer to the instructions
here
to set up first.
Step 2. Tap

to go to Time Lapse Gallery.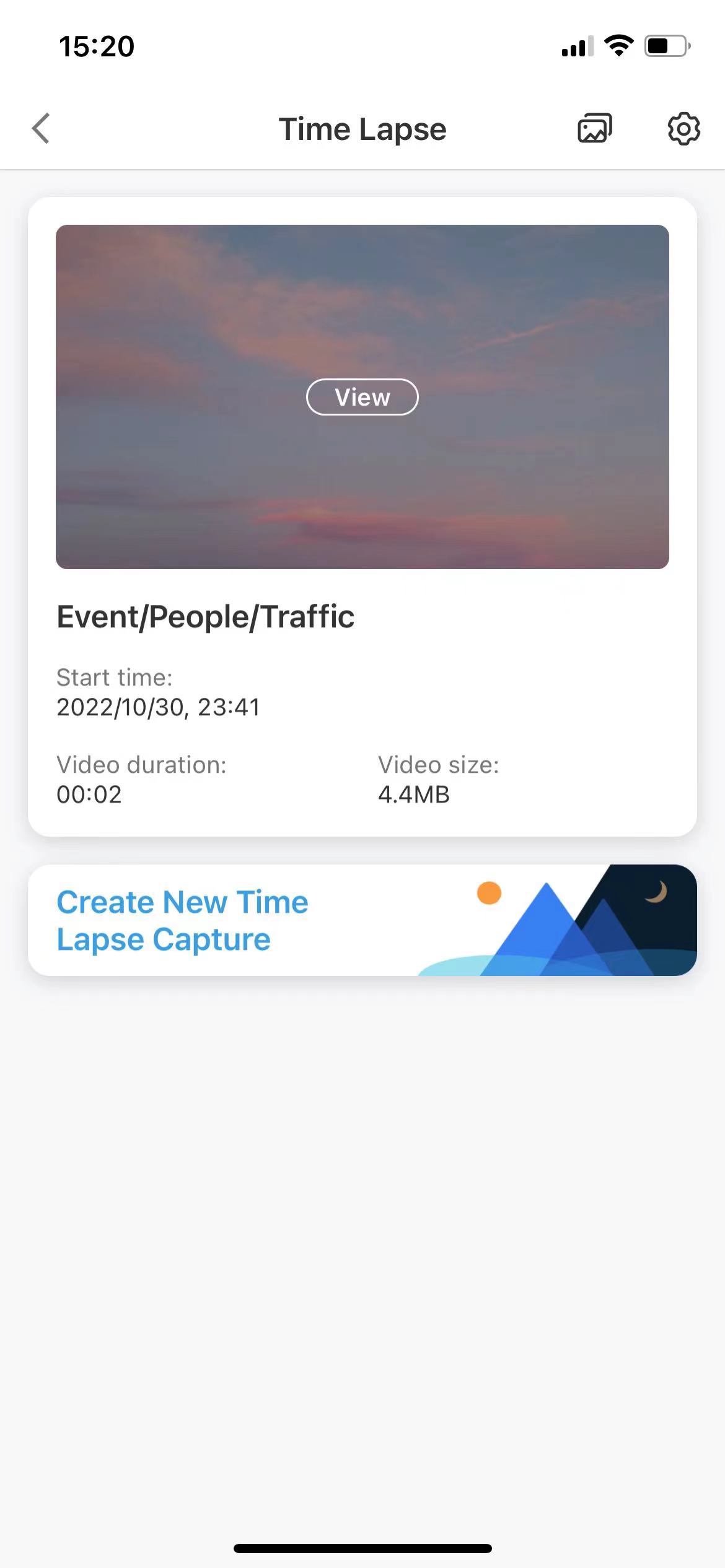 Step 3. Tap the capture and then click the trash icon to delete.