Auto Add allows a camera automatically be added when the camera is directly plugged into the NVR or connected to the NVR in the same network. To know how to enable/disable the Auto Add, follow the steps below.
Applies to: RLN4-410 (hardware version H3MB17), RLN8-410 (hardware version H3MB02), RLN8-410-E, RLN16-410 (hardware version H3MB02/H3MB06)
Step 1. Launch your monitor of your NVR, and go to the Menu page.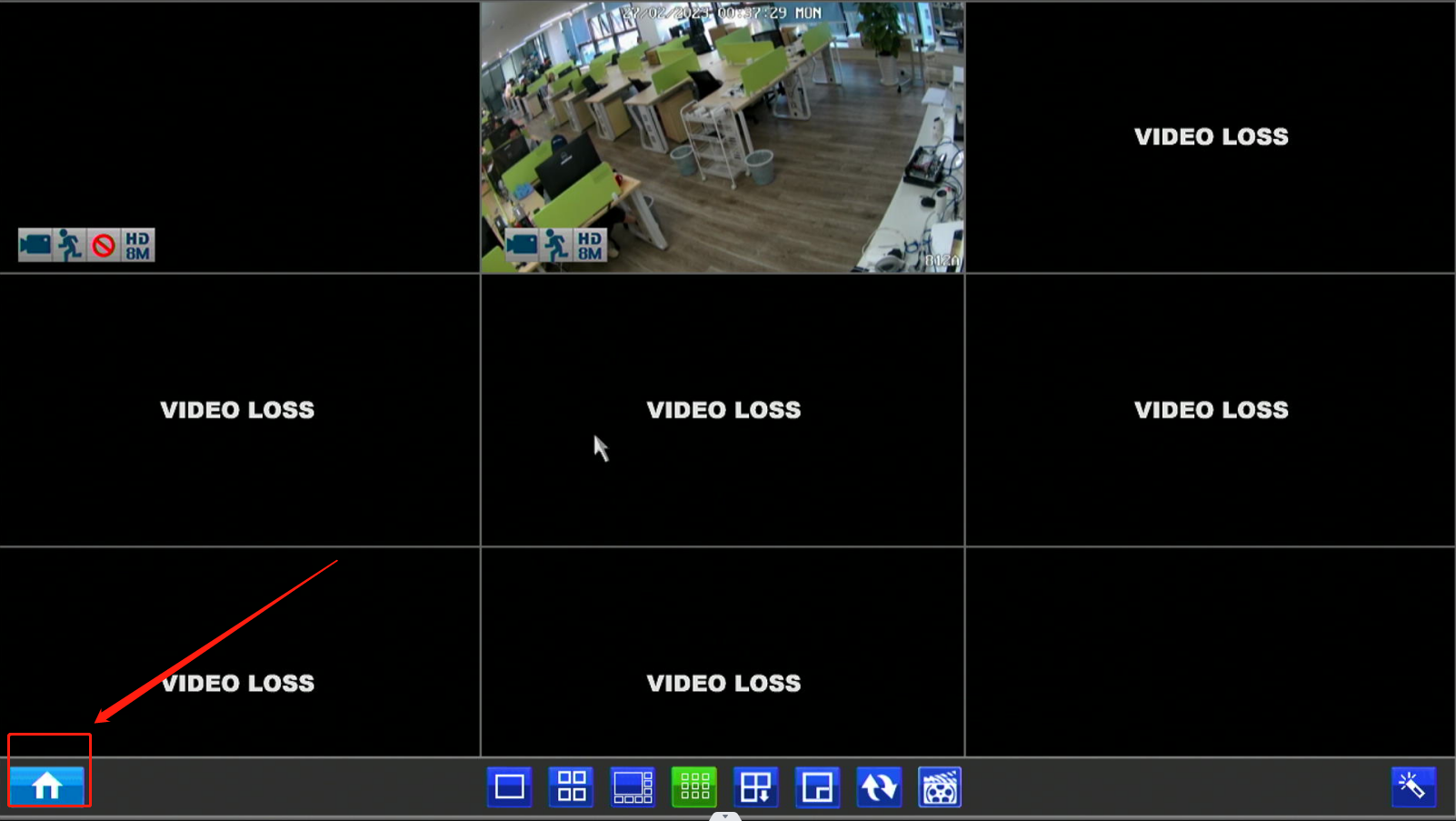 Step 2. Under IP channel, you can choose to enable/disable Auto Add by ticking Auto Add as picture below, then click Apply to confirm.