This article describes how to playback recorded videos via a web browser.
Applies to: All Reolink NVRs and cameras except Reolink E1, E1 Pro, Lumus, and Reolink battery-powered cameras.
To playback recordings via a web browser, please follow the steps below.
Step 1. Log in to your Reolink devices on a web browser, and click the Playback button to enter the playback page.
Step 2. Select a specific date. Dates that have recordings saved are highlighted. 
Step 3. Slide the timeline to locate a specific time.
Step 4. Click the Play icon to start playing back the recordings. And click the Low icon to switch the stream mode according to your demands.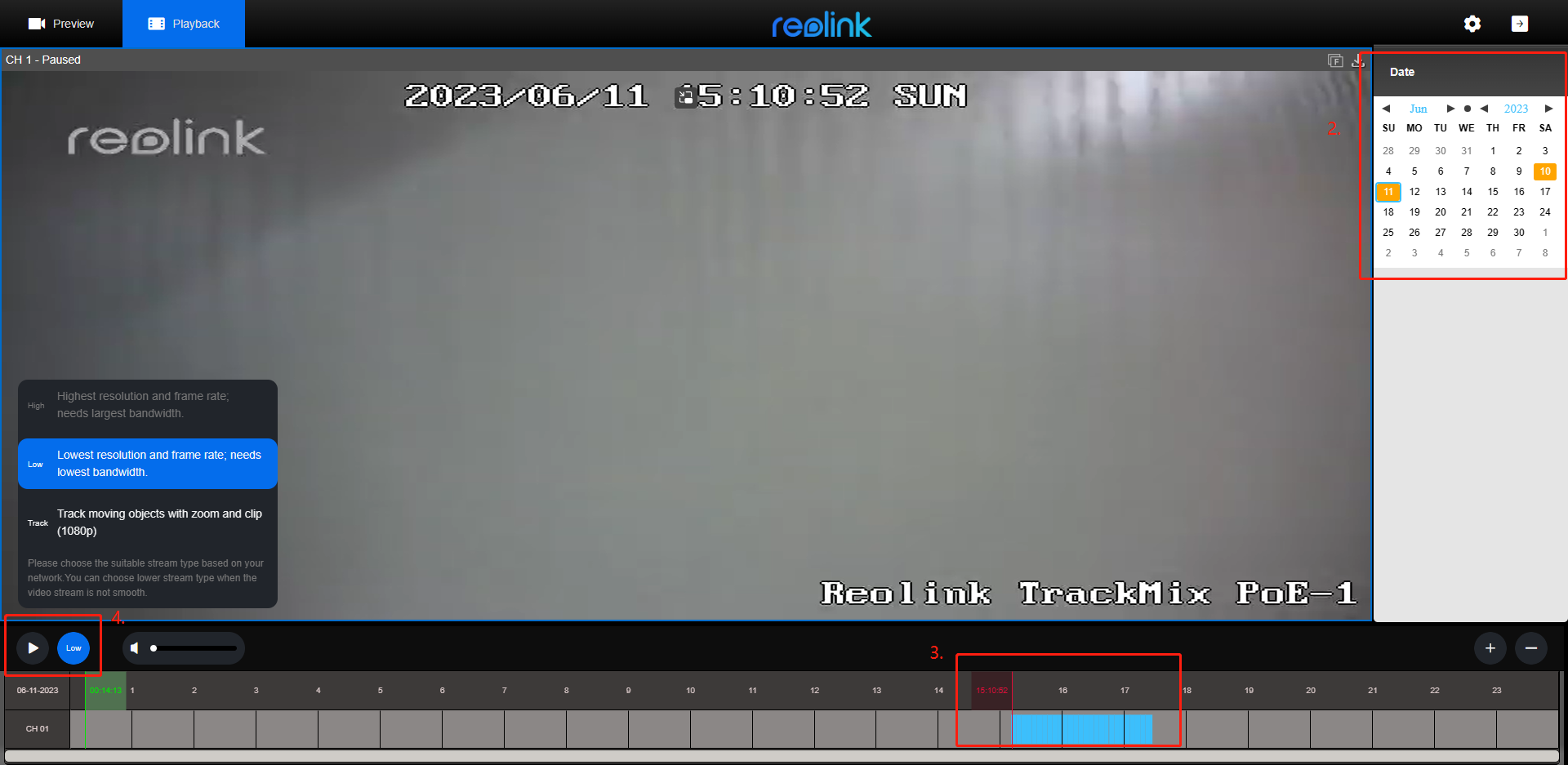 Note: The playback interface varies from the specific model.
1. The playback page of Reolink NVRs is like the following picture.
You can choose a specific channel to playback and switch the stream mode as shown below.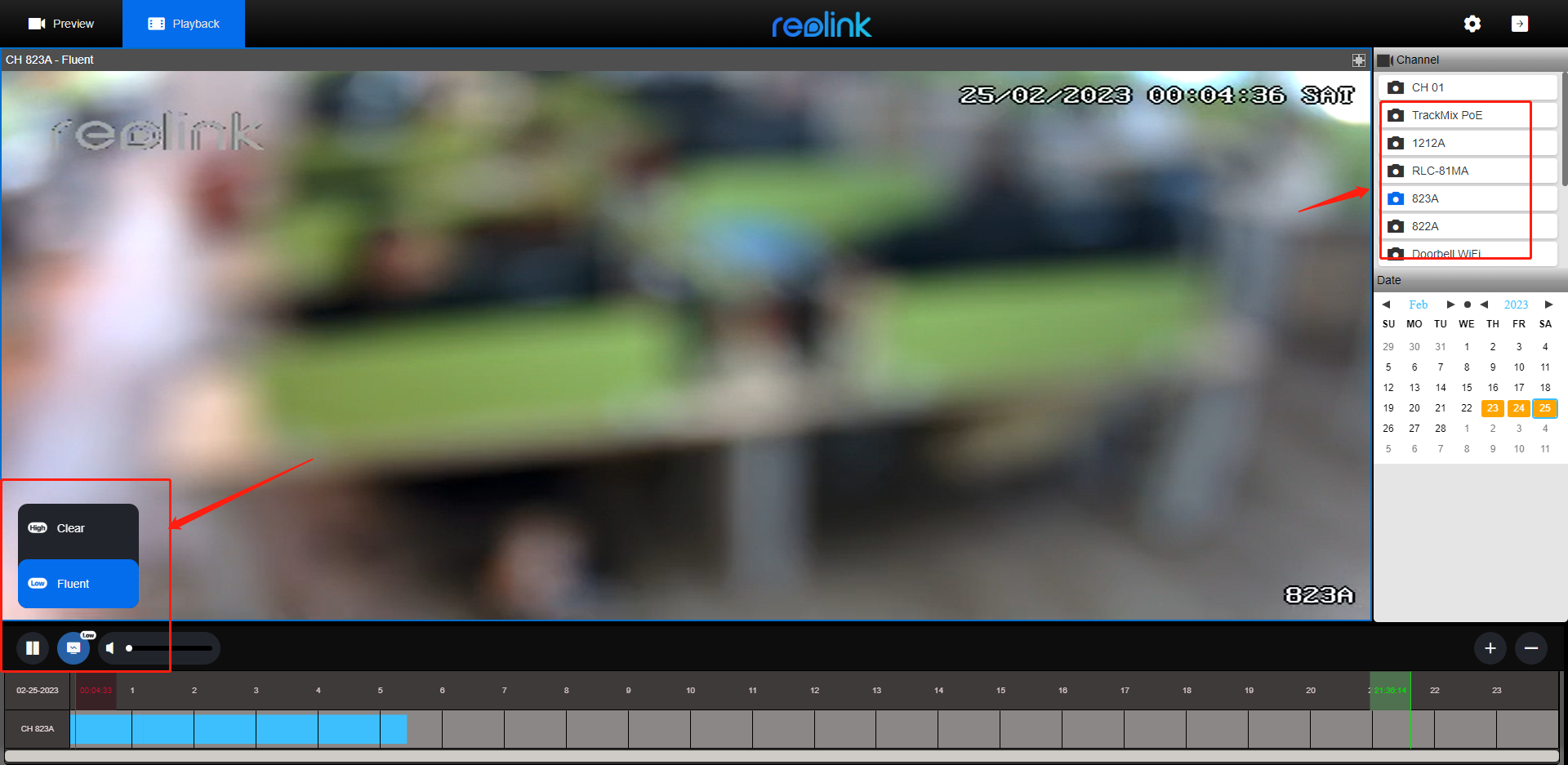 2. If your camera has the hardware version IPC_513/515, its playback page is like the picture below. You can click the
Play
button to switch the stream mode.