Here we will guide you to playback recorded videos from several cameras via Reolink Client by the following steps.
Applies to: All Reolink cameras
Note: The actual interface will vary depending on the specific model.
Step 1. Click the Playback button to enter the Playback page.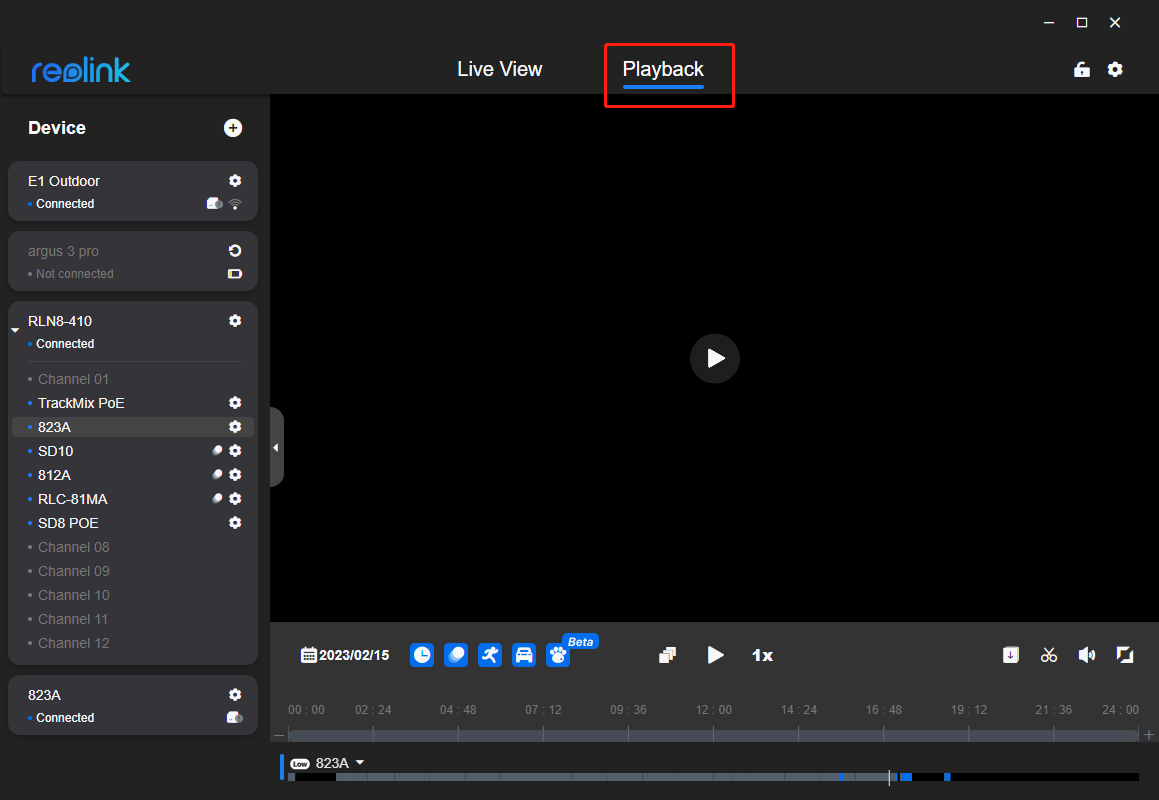 Step 2. Double-click the window of the Playback page to split the full-screen to 4 screens (up to 4 screens).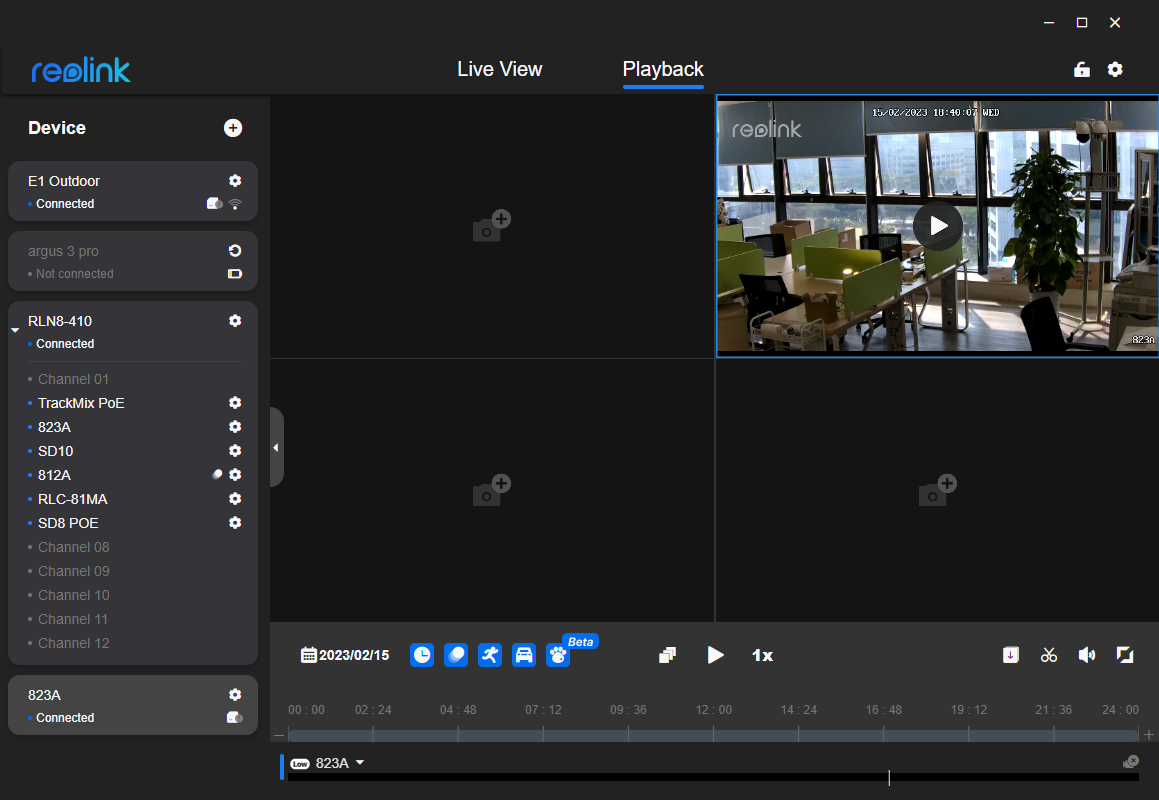 Step 3. Drag the camera or NVR you want to playback into the windows of the Playback page. If you are using an NVR, click the camera icon

to show the channel list, then drag the channel you want to playback.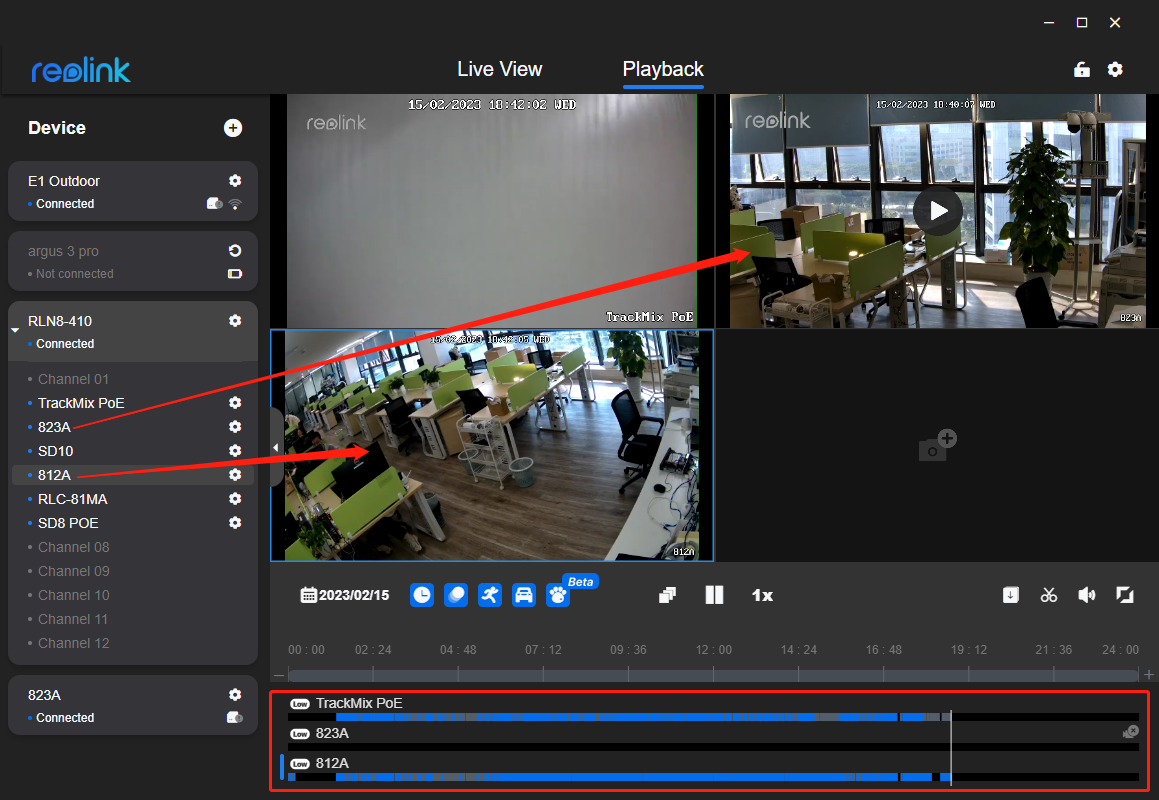 Step 4. Click Timeline to search for recorded videos. If you want to change the Stream type for the camera, please click the High/Low icon next to the camera's name.