If you don't want others to access your NVR, please check the following steps.
Applies to: Reolink PoE NVRs with hardware H3MB02, H3MB06, H3MB16, and H3MB17
Step 1. Log in to your NVR and go to System > User page, then select the user that you want to delete.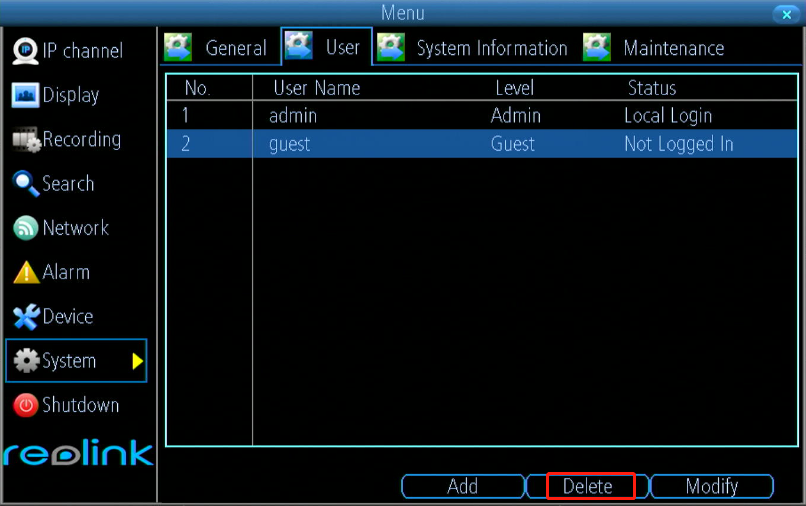 Step 2: Click Delete, then click OK.