Recordings saved to a Micro SD card or an HDD can be played back via Reolink App. Check the following steps to play back them. 
Applies to: All NVRs and Reolink cameras that support SD card.
Here is a video for your reference:
Step 1. Launch Reolink App and log in to your camera. Tap the Playback button on this page to enter the playback page.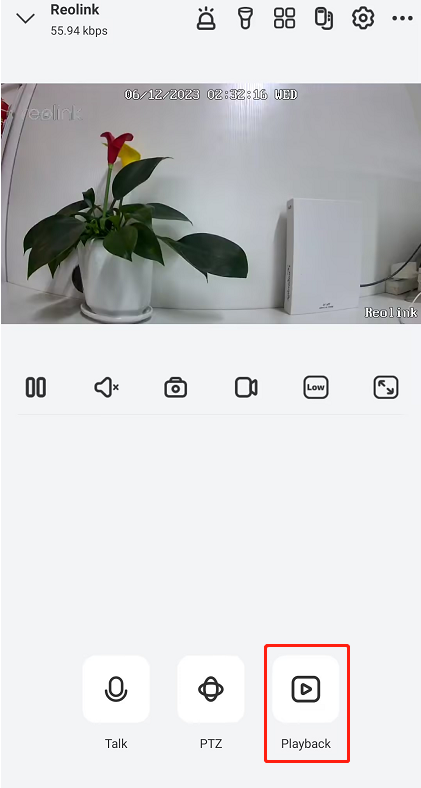 Step 2. Playback videos on a specific date.
Tap the drag-down arrow on the date. Select the month & date on which you want to search for videos. The date in black means there is video recorded on that date while the date in grey means none.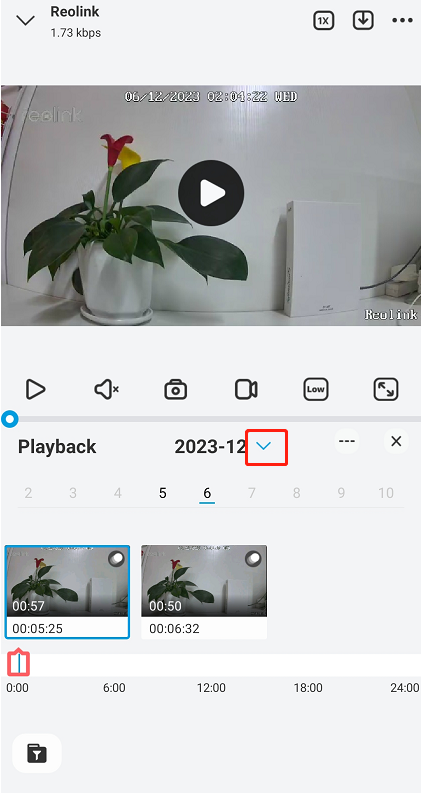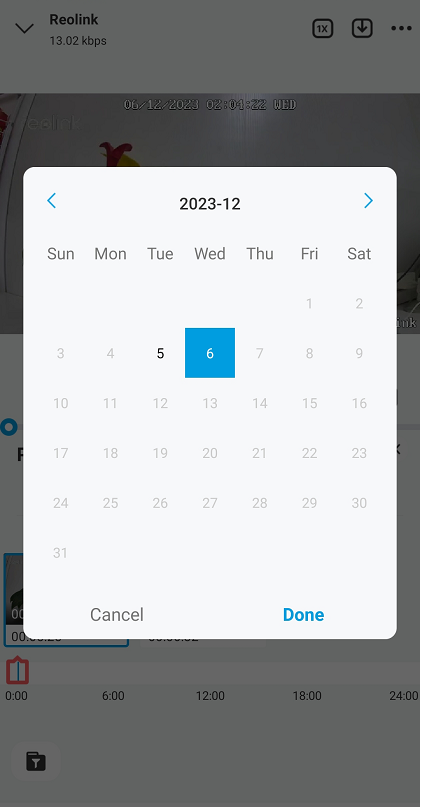 Step 3. Playback recording of different alarm types.
Tap the 

 button at the left corner of the playback page to filter out alarm-triggered videos. For example, in the picture above, we tap the person icon (make it blue) to find out all the person-triggered video recordings.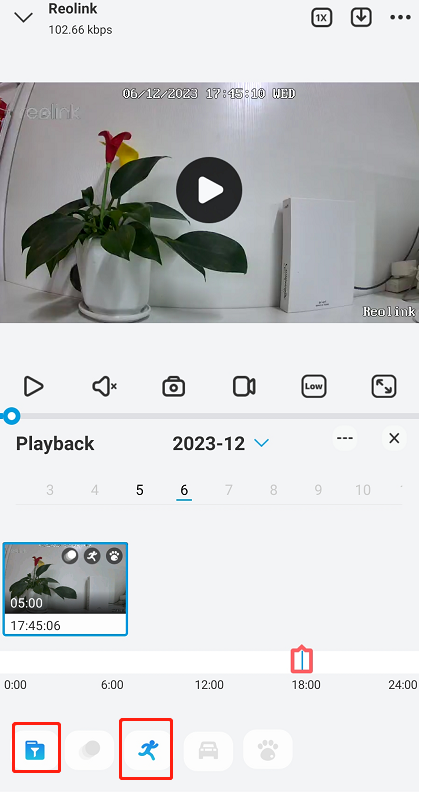 Step 4. Playback recordings in different image modes.
Tap the image icon to playback the recordings in different image modes (Fluent by default). You can choose to view them in Clear mode or Fluent mode.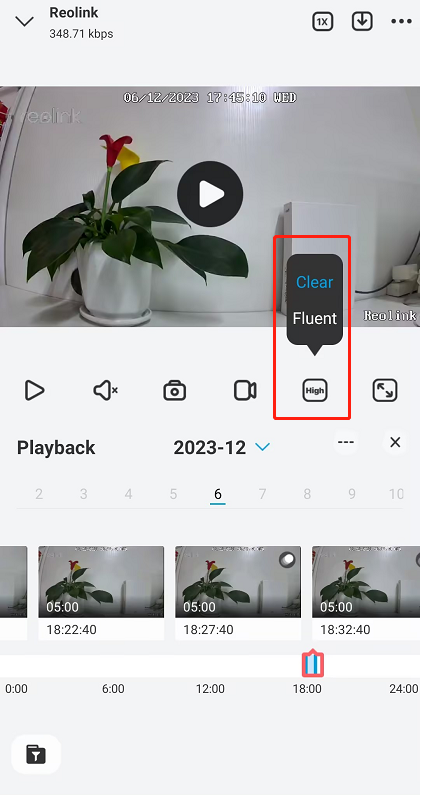 Step 5. Playback recordings at different speeds.
Tap the speed to unfold the playing speed options. You can speed up(2X-16X) or slow down the playing speed of the videos (from 0.25X-0.5X).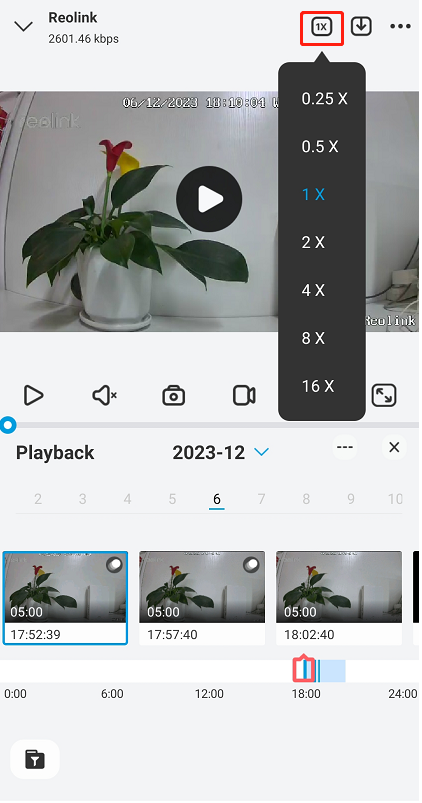 Step 6. Change the recording display list.
You can tap

to display all the recordings in two columns as in the picture shown below.
If your camera belongs to Duo series, please refer to the following video:
If your camera belongs to TrackMix series, please refer to the following video: