This article will show you how to download recordings via Reolink PoE NVR on a monitor with a USB stick.
Applies to: RLN4-410 (hardware version H3MB17), RLN8-410 (hardware version H3MB02), RLN8-410-E, RLN16-410 (hardware version H3MB02/H3MB06)
Step 1. Firstly you need to insert a U disk/USB Hard Disc into your NVR,  then right-click your NVR monitor, and go to Menu.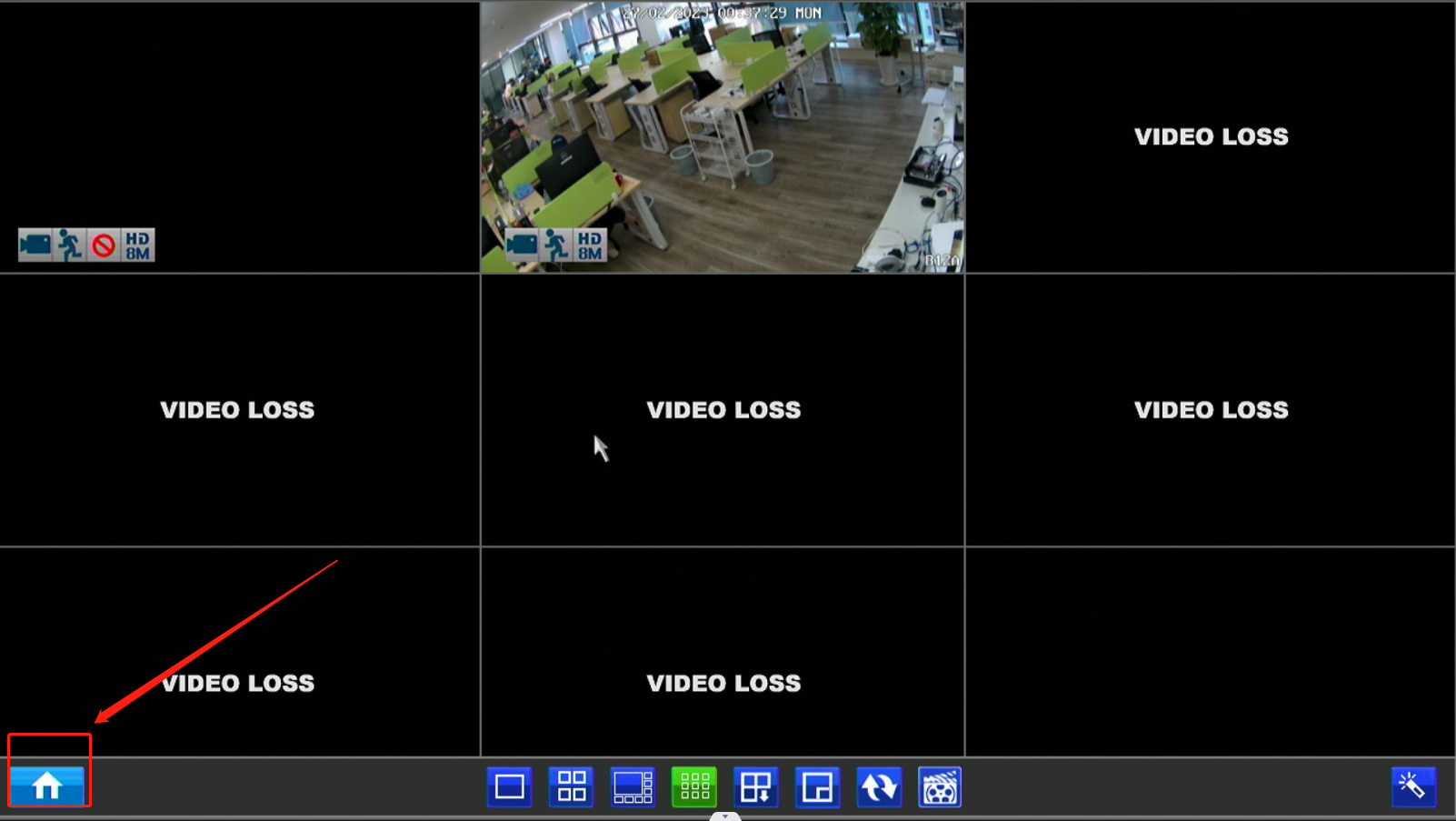 Step 2. Go to Search > Back up, tick the channels, select Video types, the Start Time and End Time of the recordings you want to search for and then click Backup.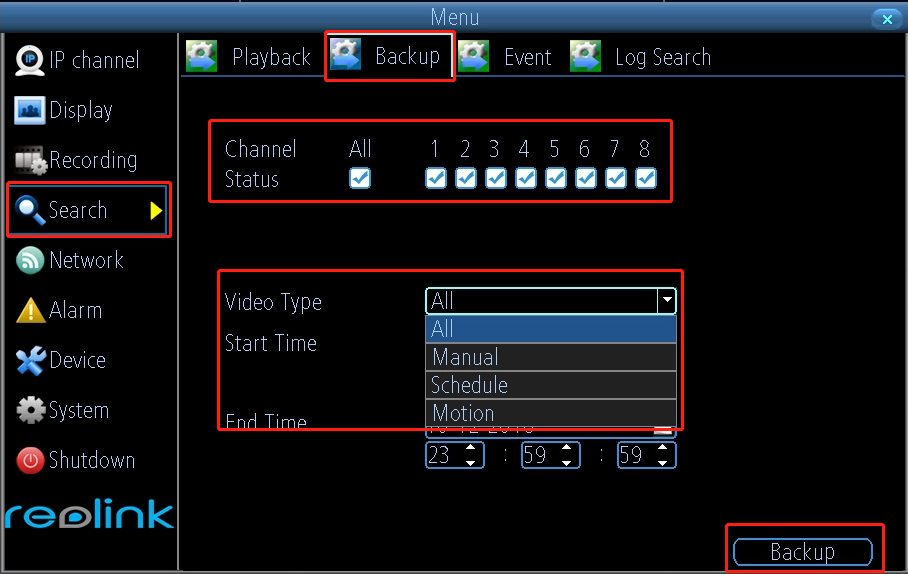 Step 3.  Locate the recordings that you want to download. If you want to download all the recordings directly, click Next; if you want to customize its length, click Play.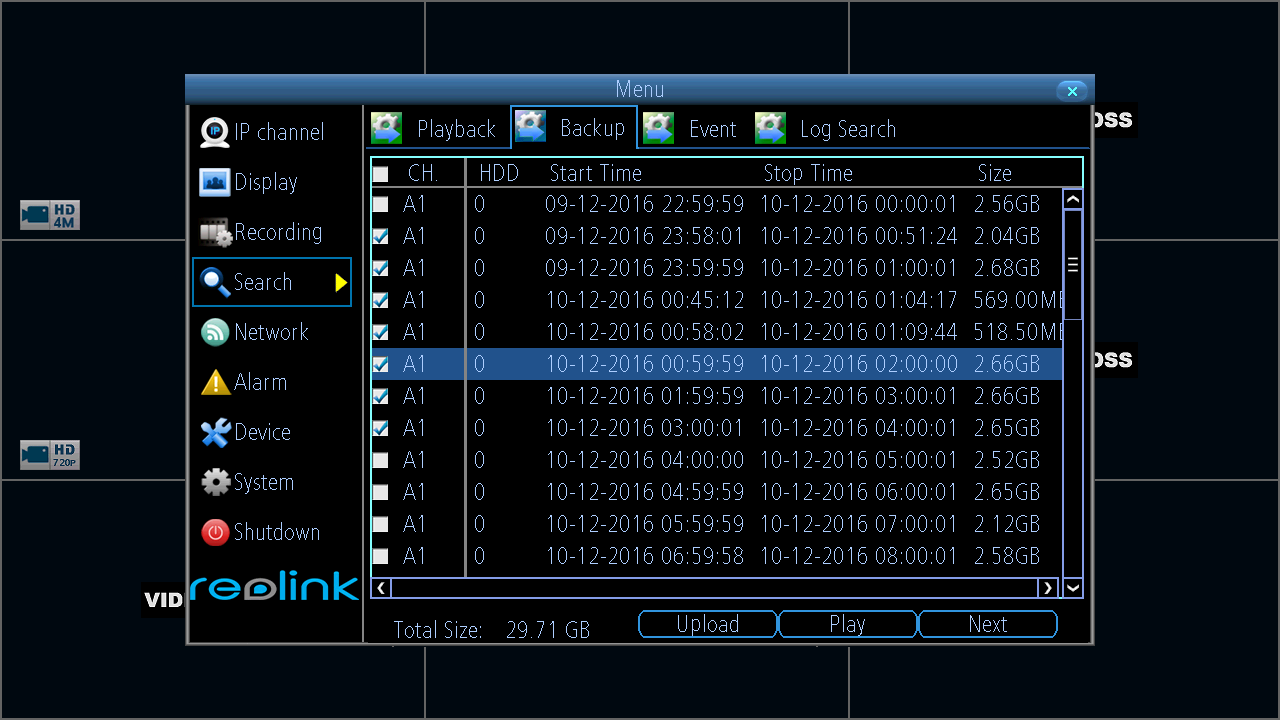 Step 4. If you clicked Play in Step 3, you may tap Cut and move the mouse   cursor to the video progress bar. To clip your recordings, you may click the Start Time of your recordings and then click the End Time. Then tap Copy to download the customized video to your U disk.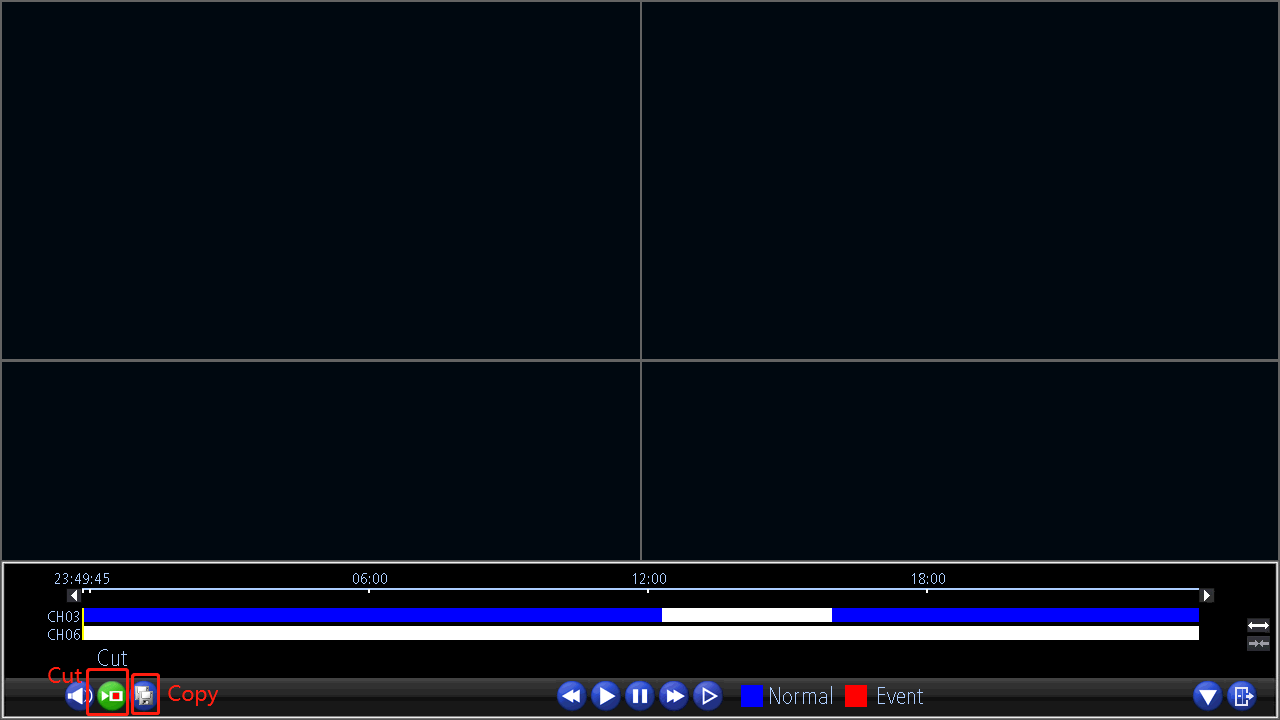 Step 5. The files that you have customized can be uploaded to your U disk now. Firstly, tick the video format you want. Then click Start, and the files would be downloaded to your U disk!