Here we'll guide you to delete users for Reolink cameras via Reolink App.
Applies to: All Reolink cameras except battery-powered ones
Here is a video for your reference:
Step 1. Log in to your camera via Reolink App and then go to Settings > Advanced > User Management.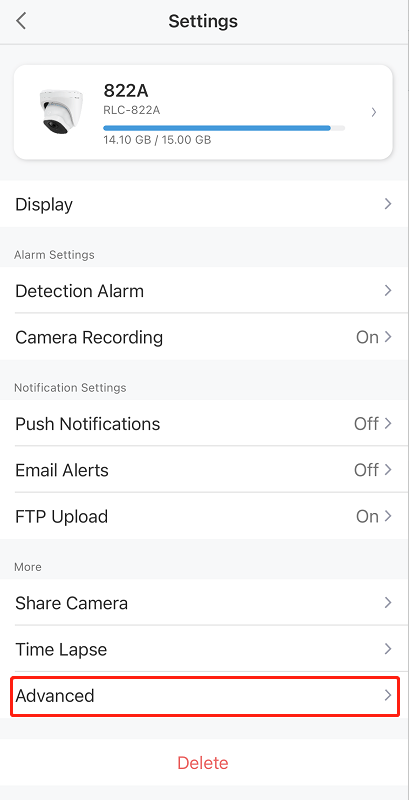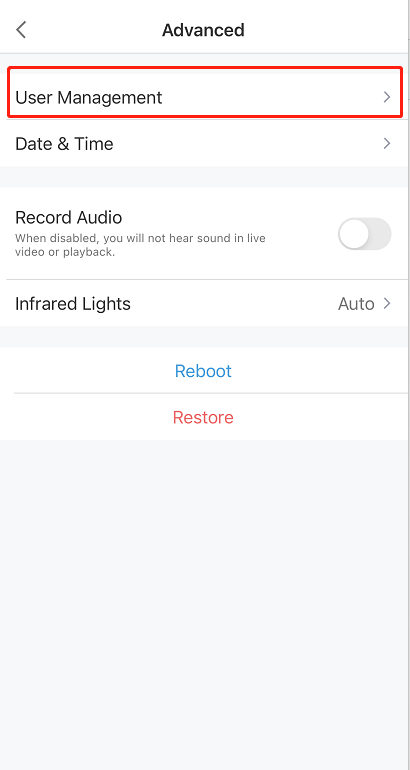 Step 2. Select the user you want to delete and tap Delete User.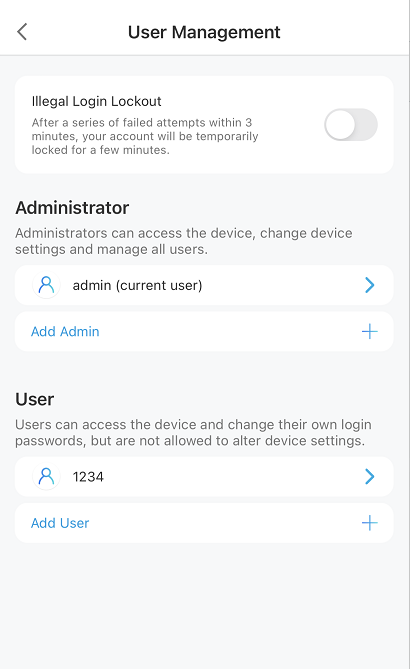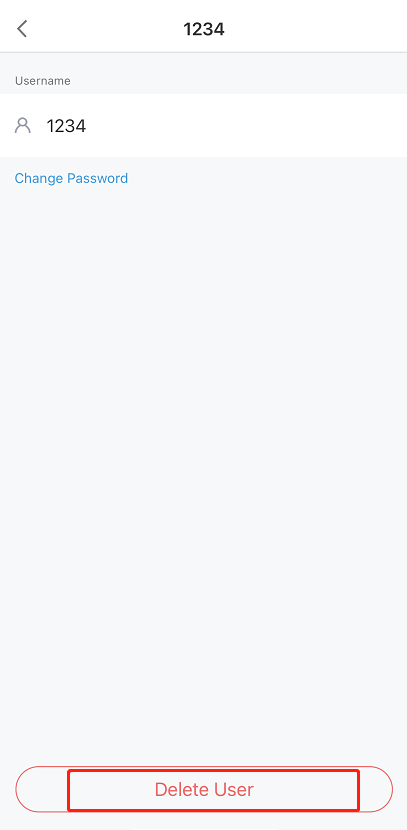 Step 3. Tap Yes. Done!