Applies to: Reolink WiFi NVRs
1. Here are the pictures and introduction of RLN4-211W: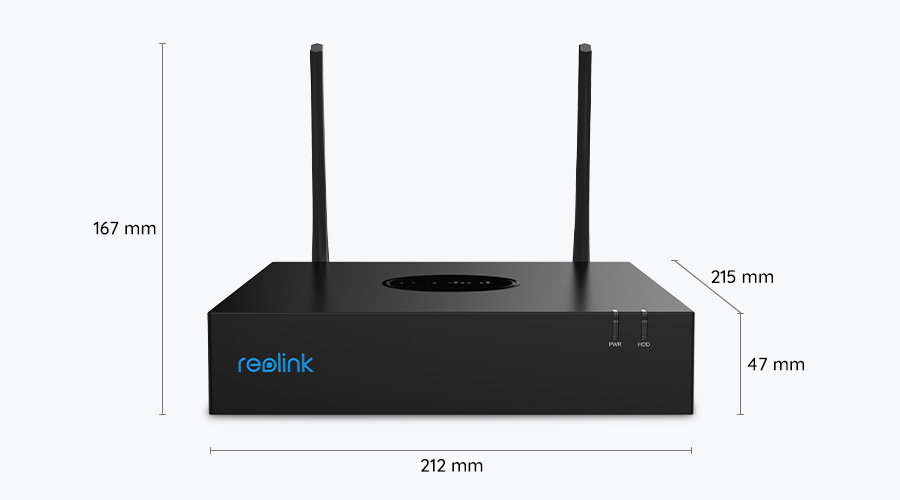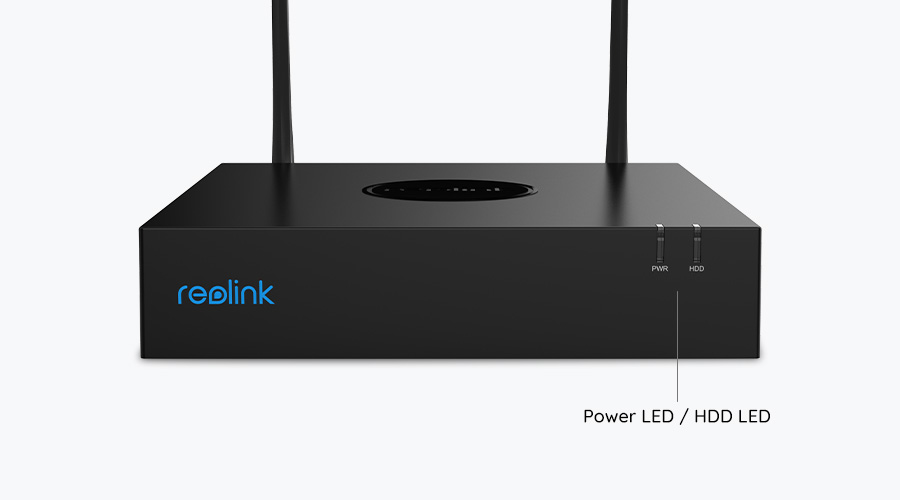 WIFI NVRs have two antennas compared to PoE NVRs.
On the front side of the RLN4-211W:
It has two LED: Power LED and HDD LED
If Power LED is on, it shows that this NVR is power up.
HDD LED shows whether HDD is detected in NVR and the working status of HDD. If HDD LED is on, it shows HDD is detected by your NVR; If HDD LED keeps blinking, it shows your cameras are recording to your HDD or you are watching the playbacks on NVR monitor.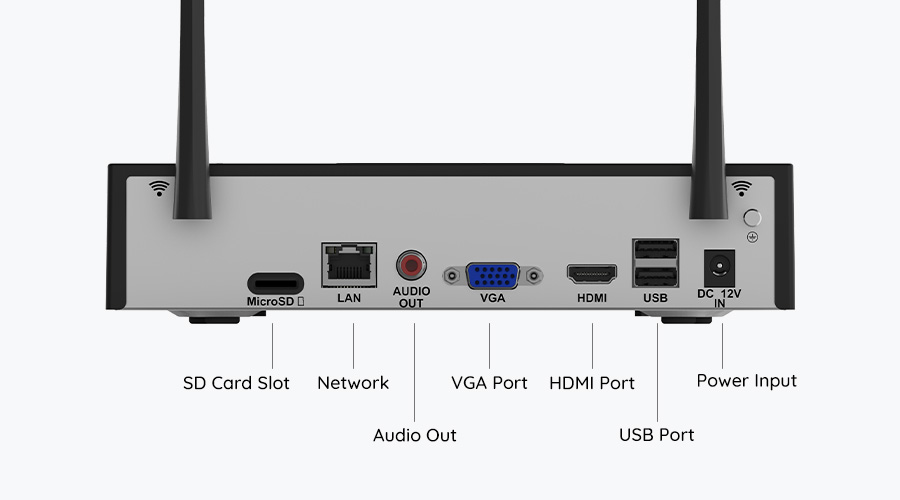 On the rear side of the RLN4-211W:
Micro SD slot: You can insert a MicroSD card in your RLN4-211W WIFI NVR via the Micro SD slot to record and store your recordings in your Micro SD card.
LAN/Network interface: You can connect NVR to your router with an Internet cable via the LAN interface
Audio Out: You need to connect NVR to a speaker via "Audio Out" interface to hear the sound of the recordings recorded by your cameras.
HDMI Port and VGA port can be used to connect NVR to the HDMI monitor or VGA monitor via HDMI cable or VGA cable
USB ports: There are two USB ports that can be inserted with U disk or mouse both in the rear of the NVR.
"Power input" interface shows that you need to connect your NVR to power supply of DC 12V
2. Here are the pictures and introduction of RLN4-210W
USB ports: RLN4-210W has one USB port in the front and one USB port in the rear.
eSATA interface: In the rear of the RLN4-210W, it has one eSATA interface instead of one Micro SD Card slot.
Other buttons of RLN4-210W NVR have the same functions compared with those in RLN4-211W.
Note: RLN4-210W is discontinued now.