Applies to: All Reolink POE system
Reolink has 16-channel and 8-channel PoE security camera systems. Reolink PoE IP security camera systems feature plug and play, 4K Ultra HD, or 5MP/4MP, which are easy to setup and simple to use, for DIY enthusiasts and beginners. Features of our NVR video system include excellent night vision, indoor and outdoor cameras, local & remote access, and more.
All Reolink PoE cameras and WiFi cameras except for battery-powered wifi cameras can be used with Reolink PoE NVRs.
1. PoE cameras with PoE NVR
There are two ways of connection:
a. Connect the PoE cameras to the PoE NVR directly via an Ethernet cable. (suggested way)
b. Alternatively, you can power on this camera by a PoE switch/injector and connect to your router, then add this camera to the POE NVR system in the same local network.
2. WiFi cameras with PoE NVR
All Reolink WiFi cameras (except for battery-powered cameras) can be used with Reolink PoE NVR, too. You need to connect them in LAN, the connection diagram as below: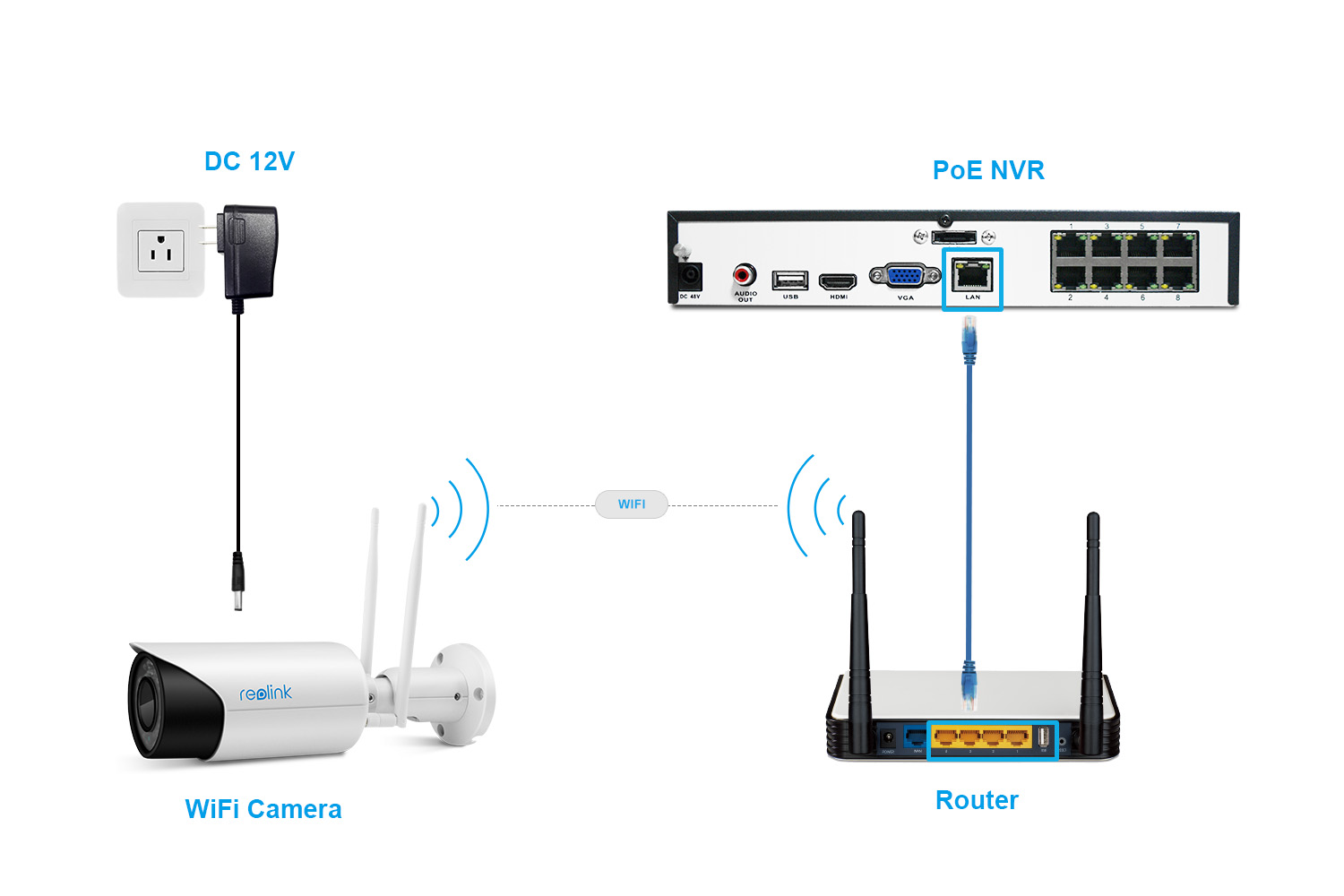 Note:
The previous version
RLN8-410 and RLN16-410(Hardware No:
H3MB02)
don't work with 8MP cameras including
B800/D800
. The 4k cameras can only work with the RLN8-410-E, RLN8-410 (H3MB18/N2MB02/N3MB01) and RLN16-410
(hardware no: H3MB18)
new model.