Check the following information to know the languages supported by PoE NVRs.
Applies to: RLN4-410 (hardware version H3MB17), RLN8-410 (hardware version H3MB02), RLN8-410-E, RLN16-410 (hardware version H3MB02/H3MB06)
Languages Reolink PoE NVRs support:
Chinese, English, French, German, Polish, Portuguese, Russian and Spanish and Hebrew.
(简体中文, English, français, Deutsch, polski, português, русский, español and עִברִית)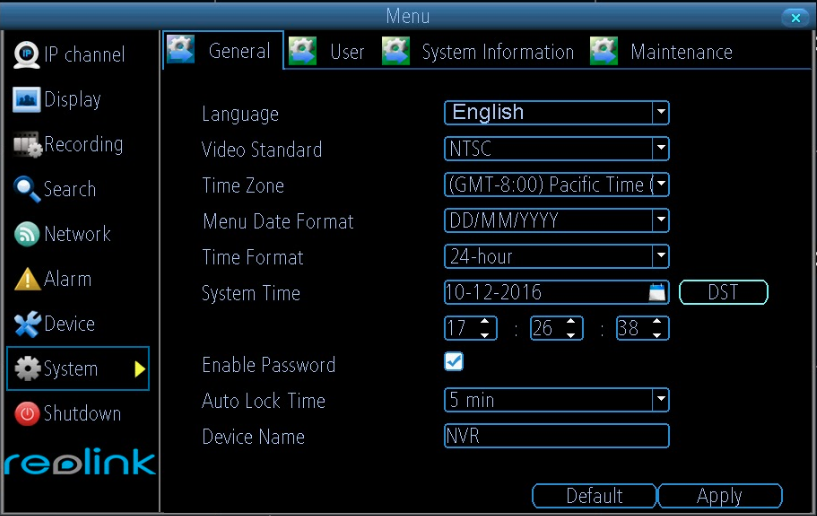 You may also want to know: How to Change/Select Language via Reolink PoE NVR.