Reolink NVR detects all IP cameras in the LAN automatically. If you want to delete one or more IP cameras from the device list, refer to the steps below.
Applies to: RLN4-410 (hardware version H3MB17), RLN8-410 (hardware version H3MB02), RLN8-410-E, RLN16-410 (hardware version H3MB02/H3MB06)
Step 1. Log into your PoE NVR on a monitor.
Step 2. Go to Menu > IP channel page.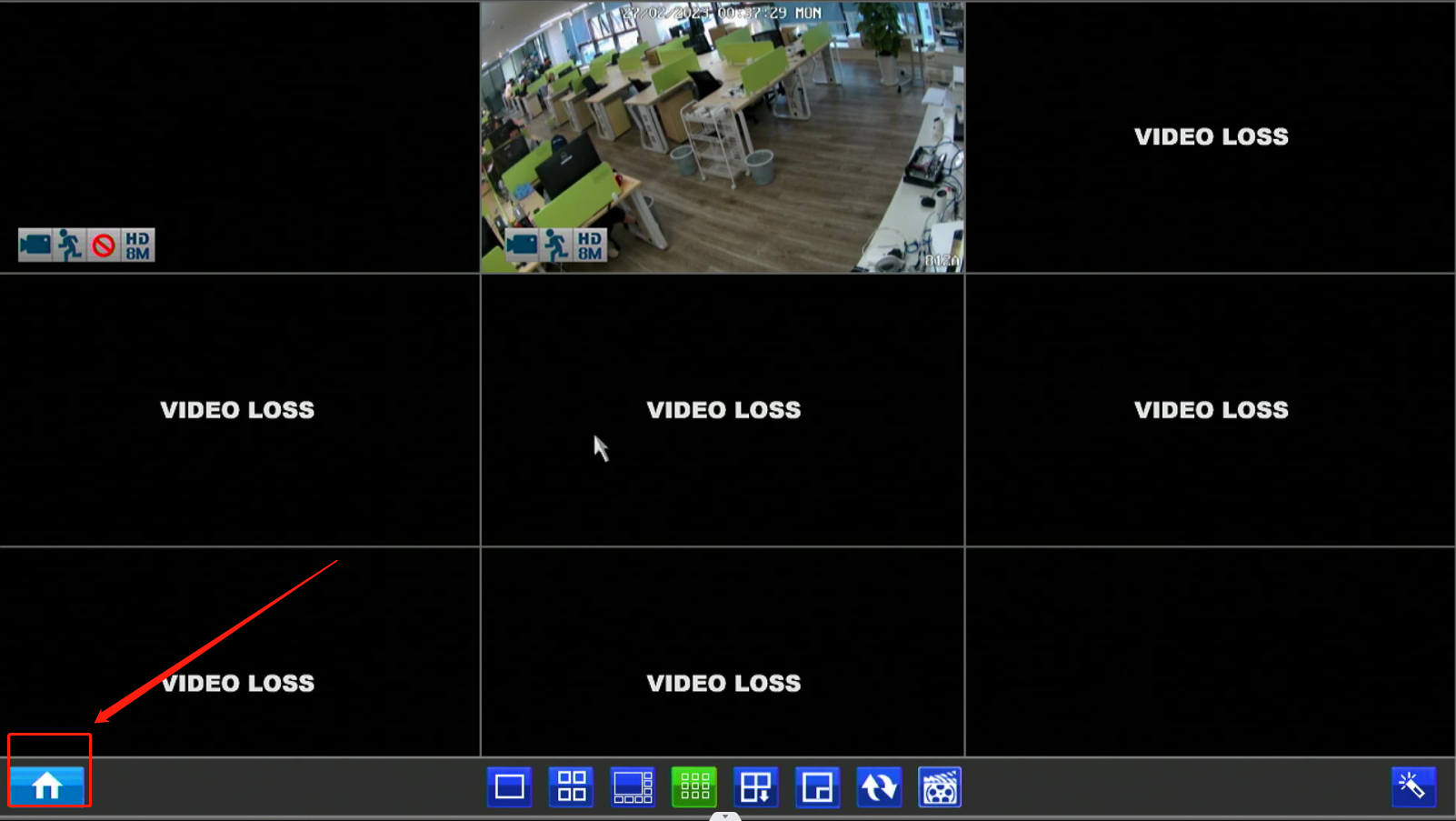 Step 3. Unplug the camera from the PoE NVR, and the camera's status would turn to Offline after a while.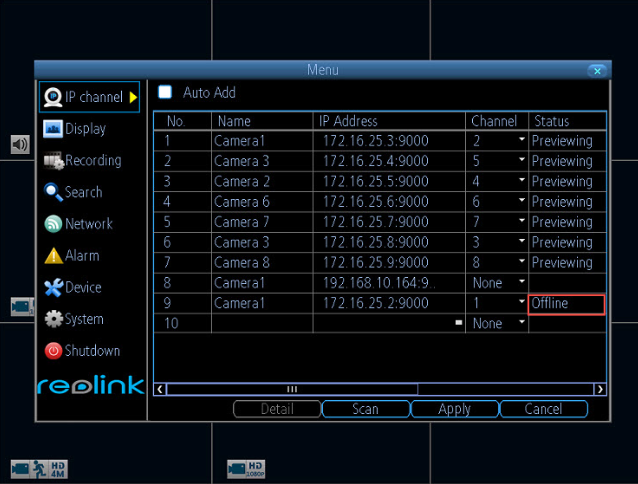 Step 4. Change the Channel of the disconnected IP camera to None and then click Apply button to save your settings.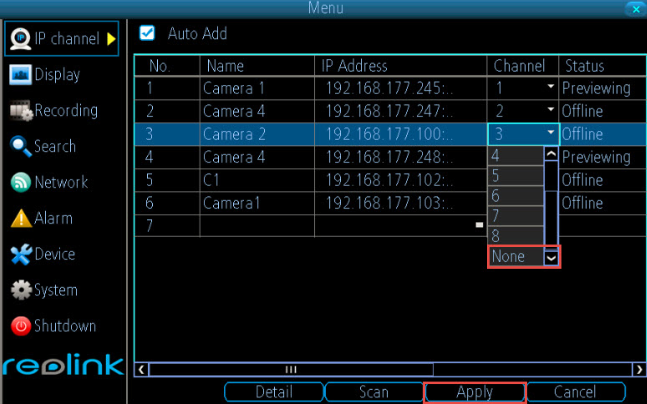 Step 5. Click Scan button to refresh the list, the disconnected camera would no longer show on the list.