If the camera's live view is out of focus, you may follow the steps below to manually focus via Reolink App.
Applies to: Reolink cameras which can support the zoom function
Step 1. Tap the PTZ icon to unfold the PTZ menu.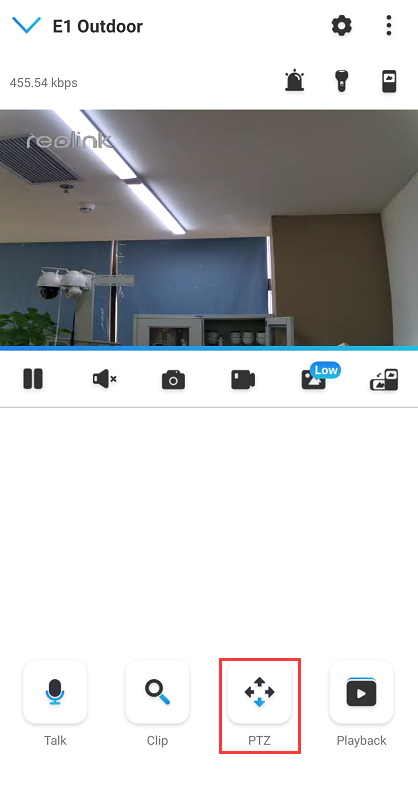 Step 2. Manually adjust the focus.
To manually focus, please click focus then tap + or - to adjust the camera's lens to get a sharp image.