Applies to: Argus Eco; Argus 2E
Note:
Standby mode is also called sleep mode, which is a low-power mode for
electronic
devices. This mode saves significantly on electrical consumption compared to leaving a device fully on and, upon resume, allow the user to avoid having to reissue instructions or to wait for a machine to reboot.
Besides, there is a power switch on the Argus Eco/ Argus 2E, and you can power off the camera through the switch.
Argus ECO: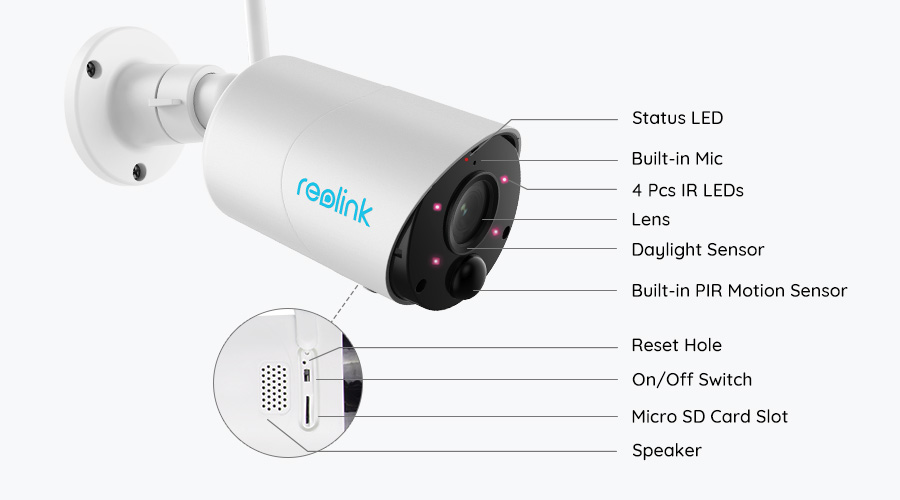 Argus 2E: