If you have several cameras added to your Reolink APP, you can view multiple cameras at the same time on Reolink APP. Please follow the steps below.
Applies to: All Reolink cameras and NVRs.
Method 1
Step 1. Launch Reolink App and enter the live-view page of one of your cameras. Then tap the
icon. to choose a multiple-panel screen. For example, tap the 16-panel option: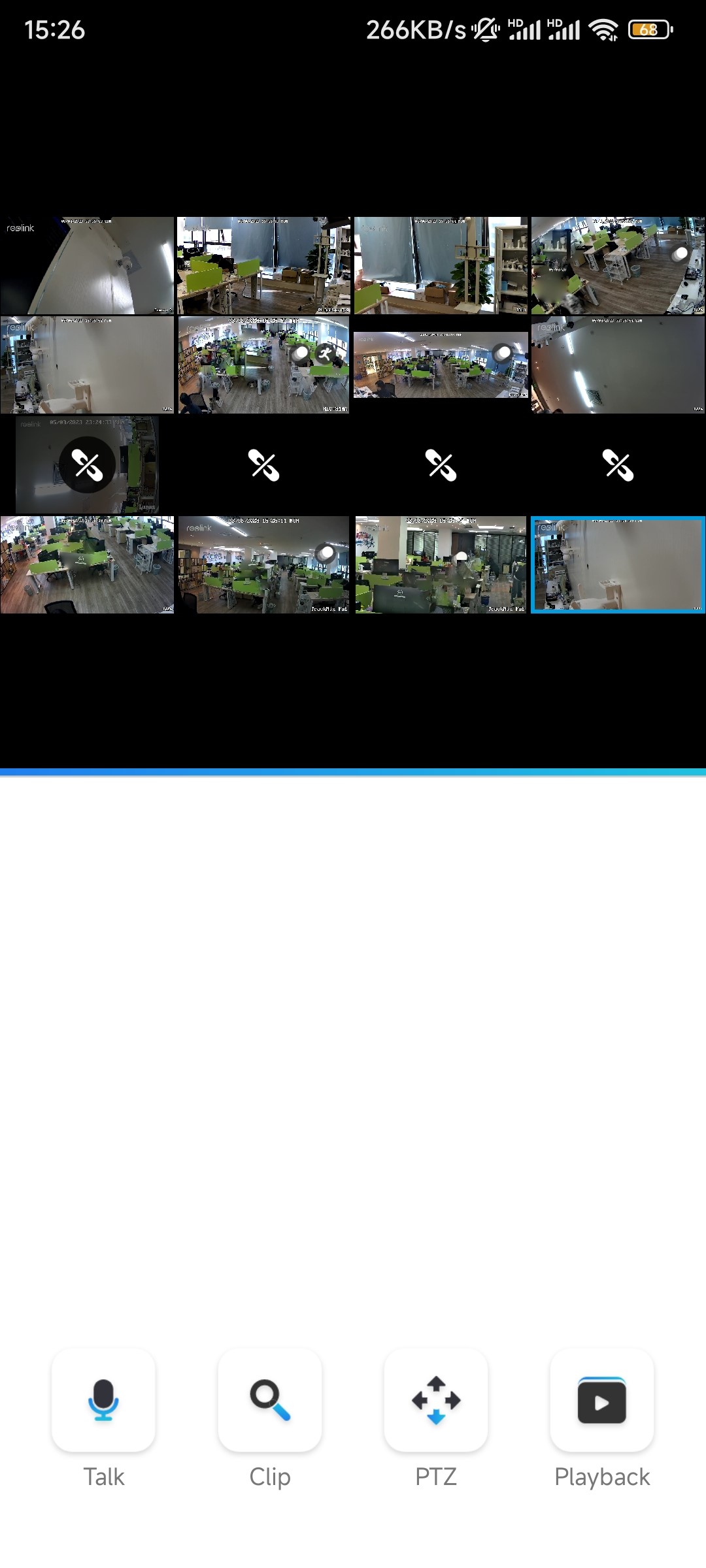 Notes:
You can view up to 16 streams on one screen. If you choose 4-panel but have 5 cameras, swipe left on the screen to view the 5th camera.
You can also tap the three-dot icon on the top right corner to choose Channel Selection. Tick the camera you want to view.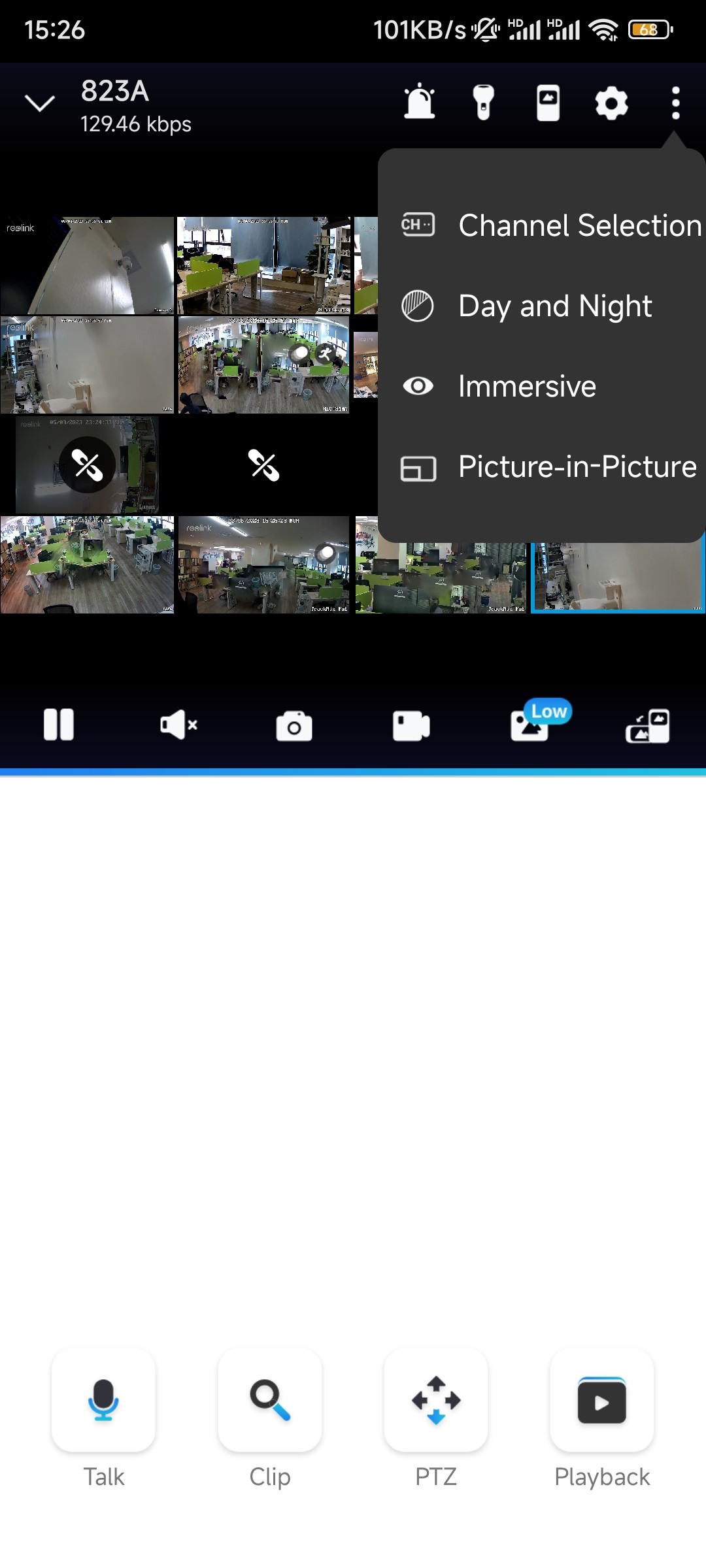 Method 2
You can use immersive preview mode on Reolink App to view multiple cameras.
Tap the three-dot icon to choose Immersive mode. Then swipe down on the screen to view multiple cameras.