Network general settings include static IP or DHCP, checking IP address, gateway, and DNS. You may follow the steps below to set up network general settings via a web browser.
Applies to: All Reolink products (except battery-powered ones, Reolink E1, E1 Pro, Reolink Lumus)
Step 1. Log into your cameras/NVRs via the web browser, then go to Device Settings > Network > General page.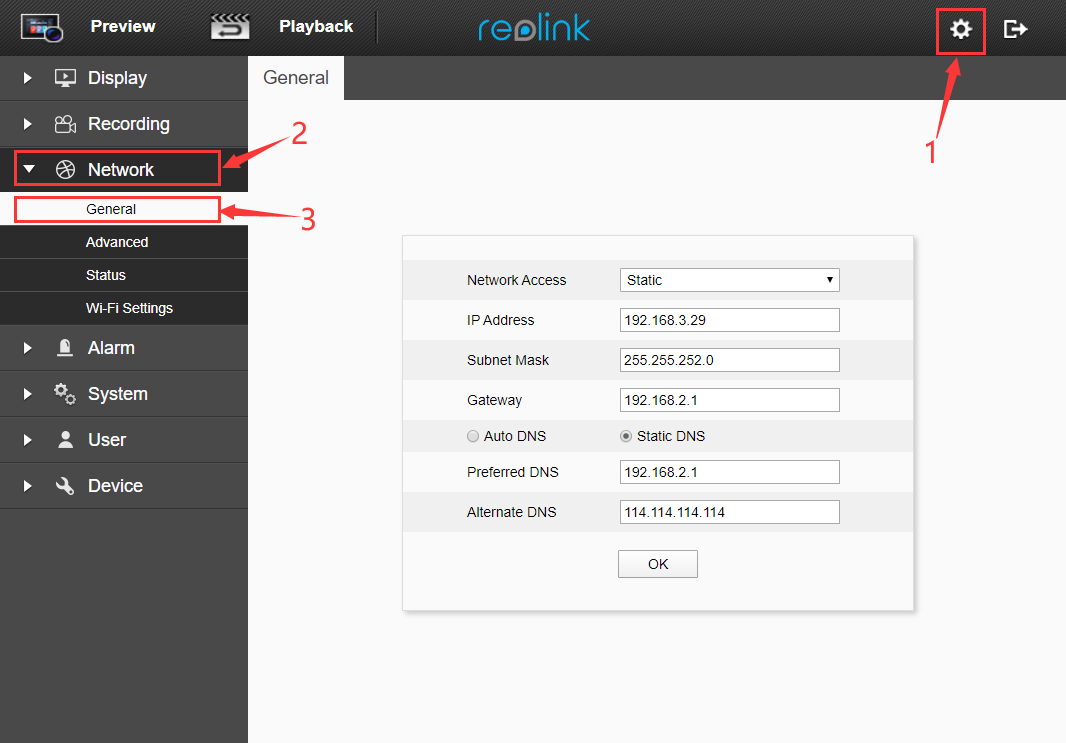 Step 2. Expand the menu to choose a network access type for your cameras/NVRs, then click OK button to save your settings.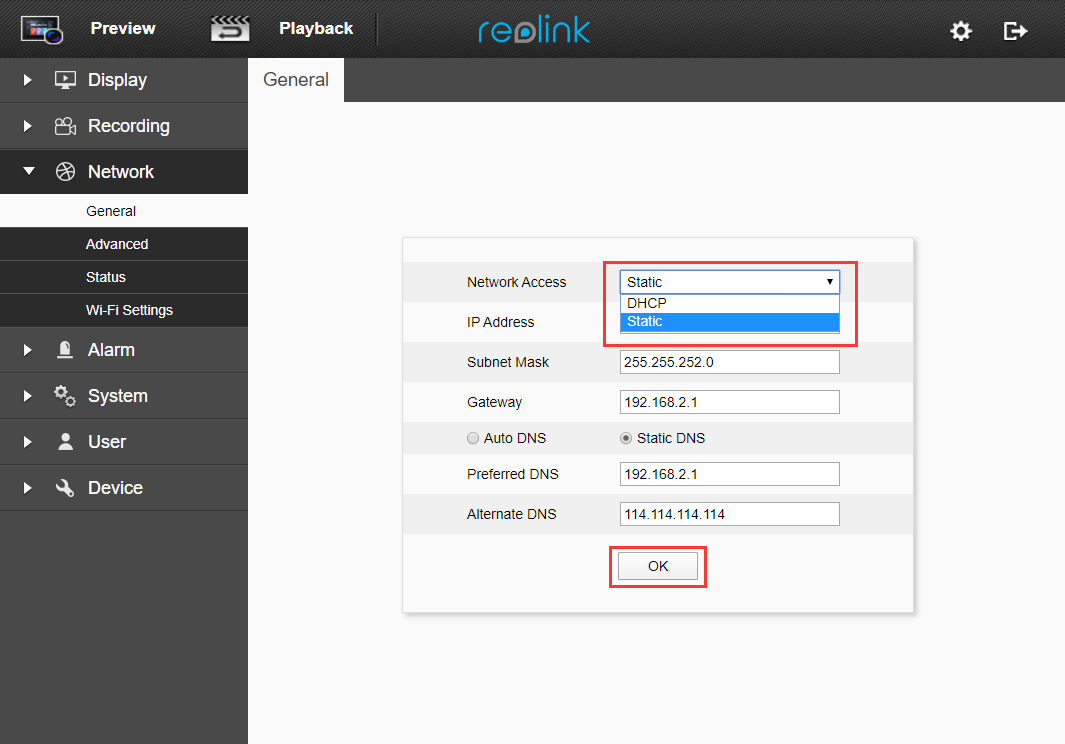 Notes:
There are two options under Network Access, one is Static and the other is DHCP. If you choose DHCP mode, the Router/NVR will automatically assign an IP address for the camera. If you choose Static mode, you need to set an IP address of the same network segment by yourself.
The Network Access is set as DHCP by default, and you can change it to Static if you want to assign a static IP address for your cameras/NVRs.