Take Argus 3 Pro as an example, please follow the steps below to find out the camera's specs.
Step 1. Click it on the home page of reolink.com, then it will lead you to the Argus 3 Pro's product page.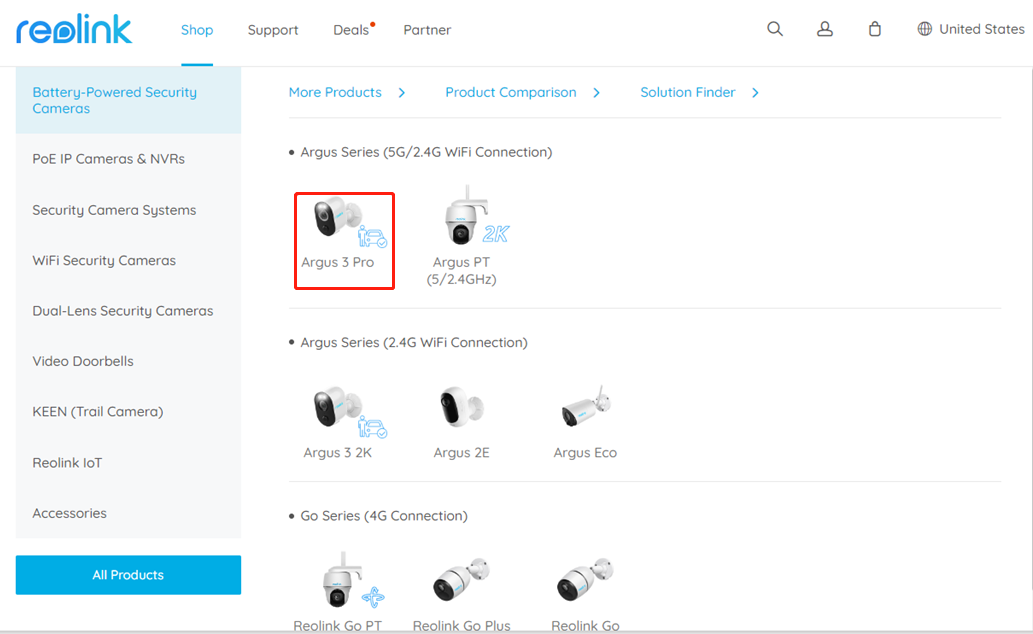 Step 2. Click Specs on the product page.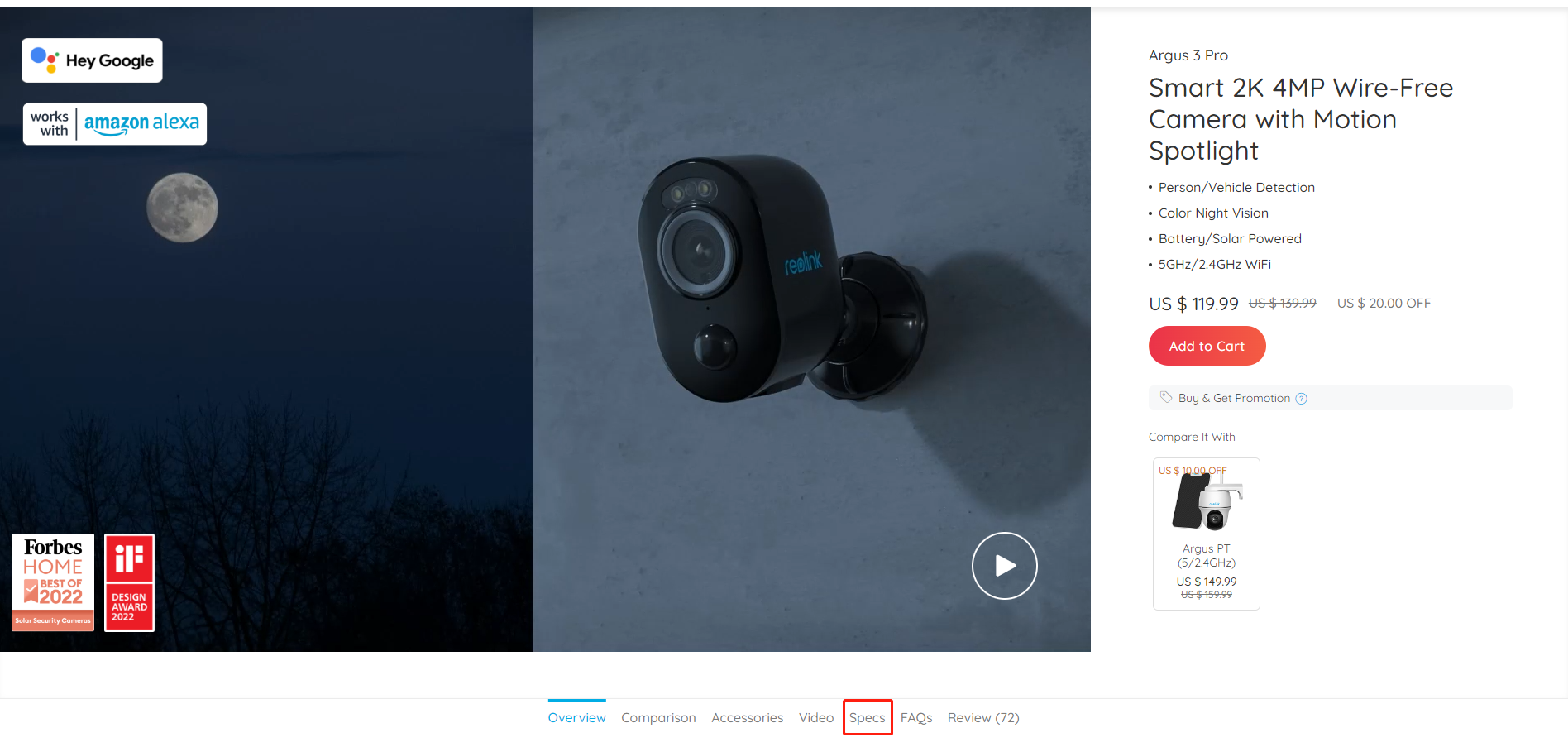 Step 3. Click Download as PDF to download the specs file.