Push notification refers to a message notification that will be sent to your phone, telling you that a motion event was detected by the camera.
Applies to: All Reolink cameras and NVRs except for cameras in the NVR kit and add-on cameras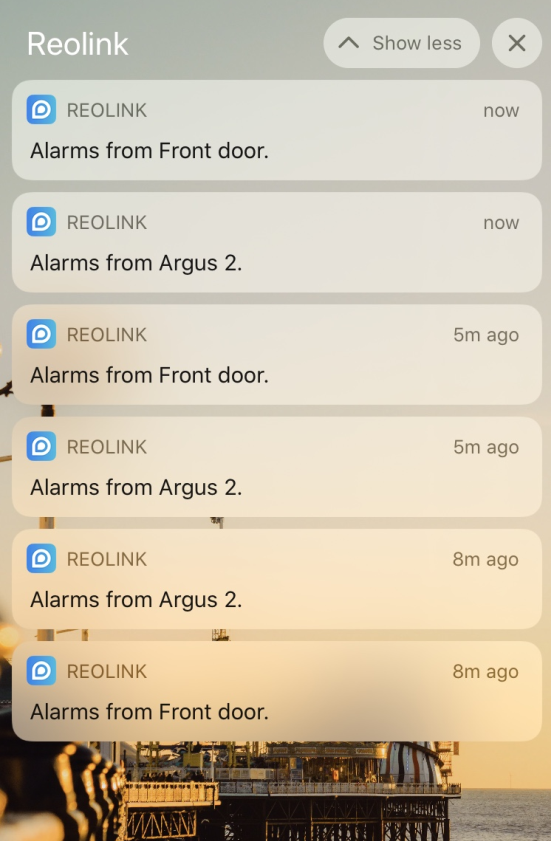 The working process of push notification: 
The device triggers an alarm > The device sends the alarm message to the Reolink server > Reolink server sends the message to Google or Apple server > The server sends the message to the specified mobile phone > The mobile phone receives the message and informs the user in the form of a push notification.

Note: Android phones use Google servers, while iPhones use Apple servers.
For how to turn on a push for your device, check below: