3D-NR​: Shortening 3D Noise Ratio. If enabled, it may decrease the noise of the image.
Applies to: All Reolink cameras(except battery-powered cameras and AI cameras)
You can set 3D NR via Reolink App, Reolink PC Client, and  Reolink PoE NVR.
On Reolink App:
Step 1. Launch the Reolink App and tap
.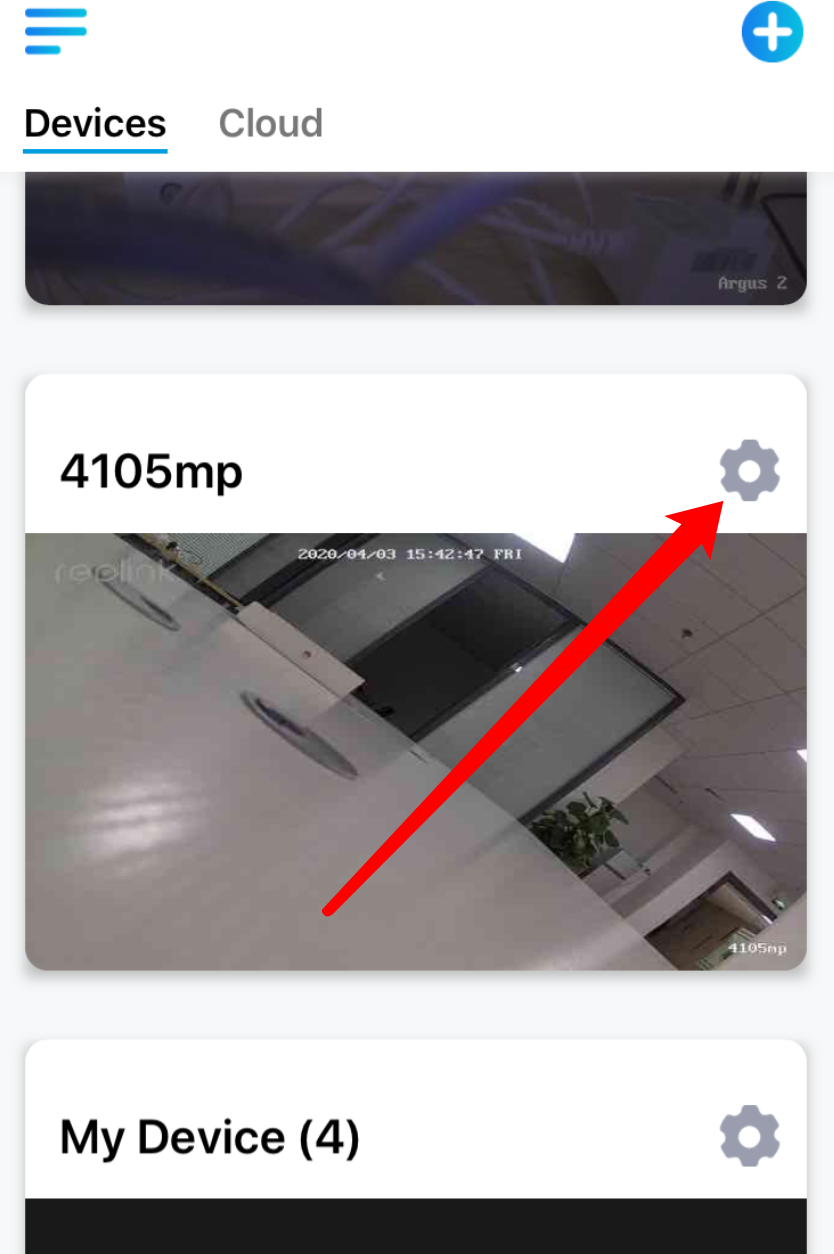 Step 2. Go to Display > 3D NR page.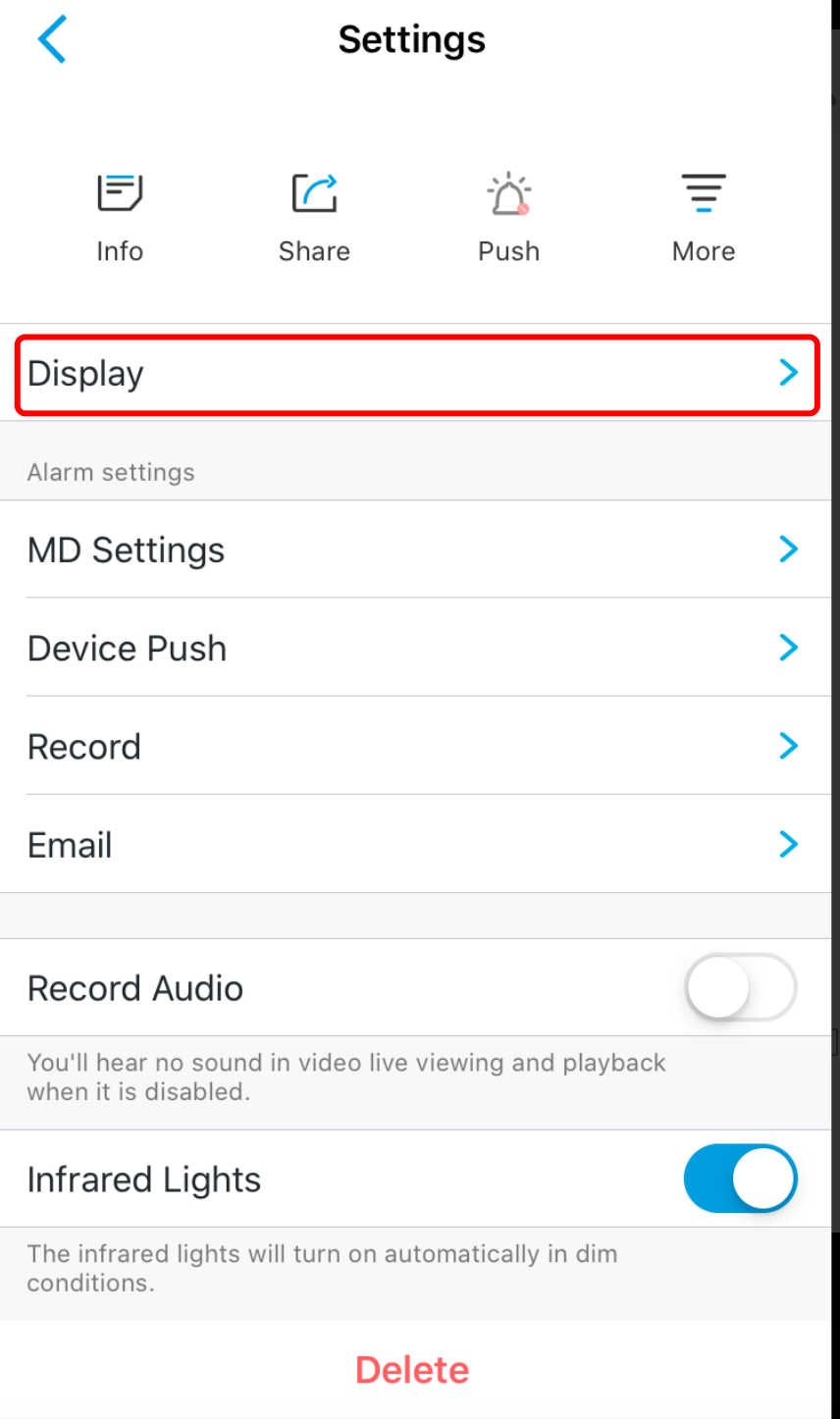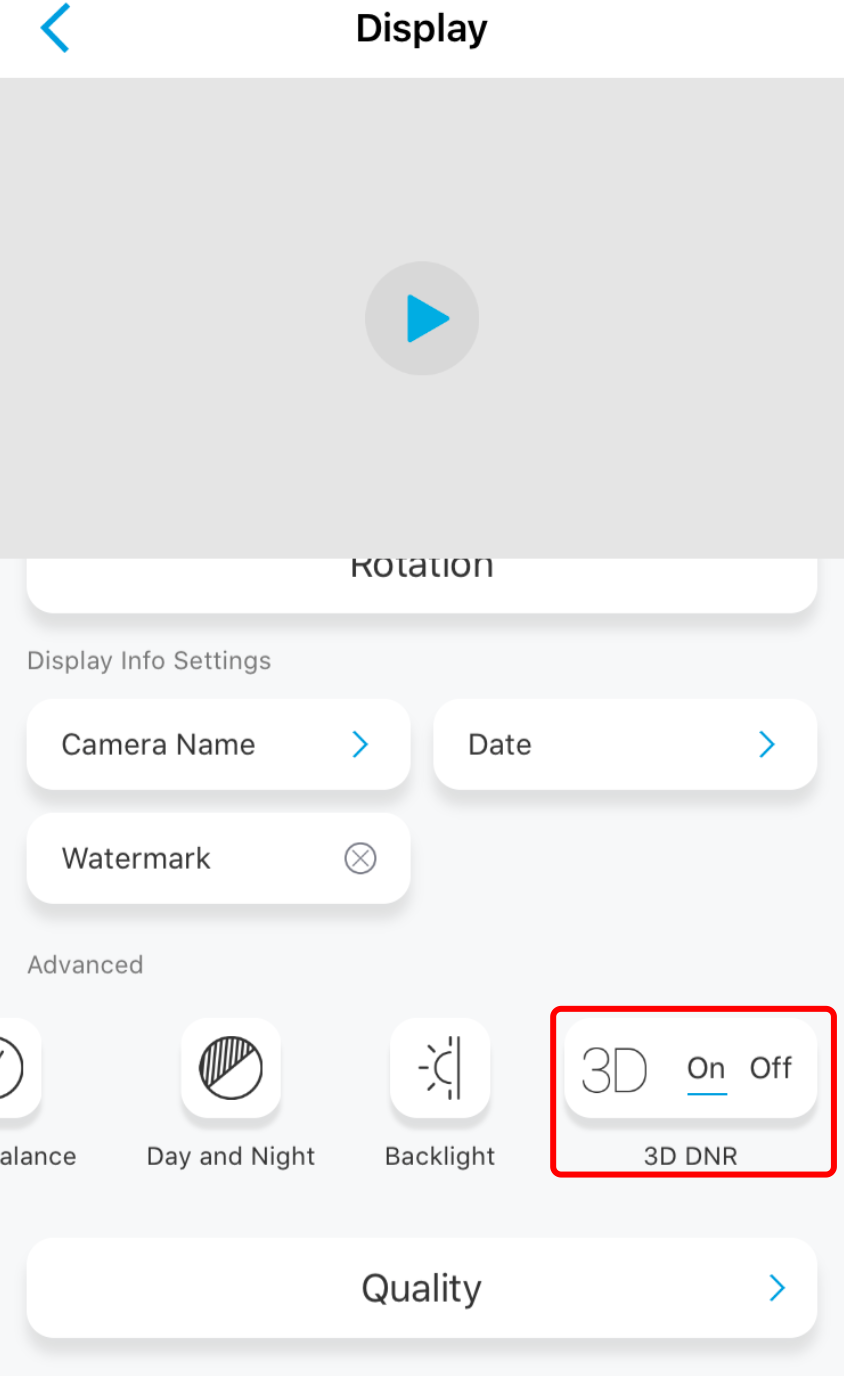 On PoE NVR:
Please choose Display > Camera > Camera Parameter.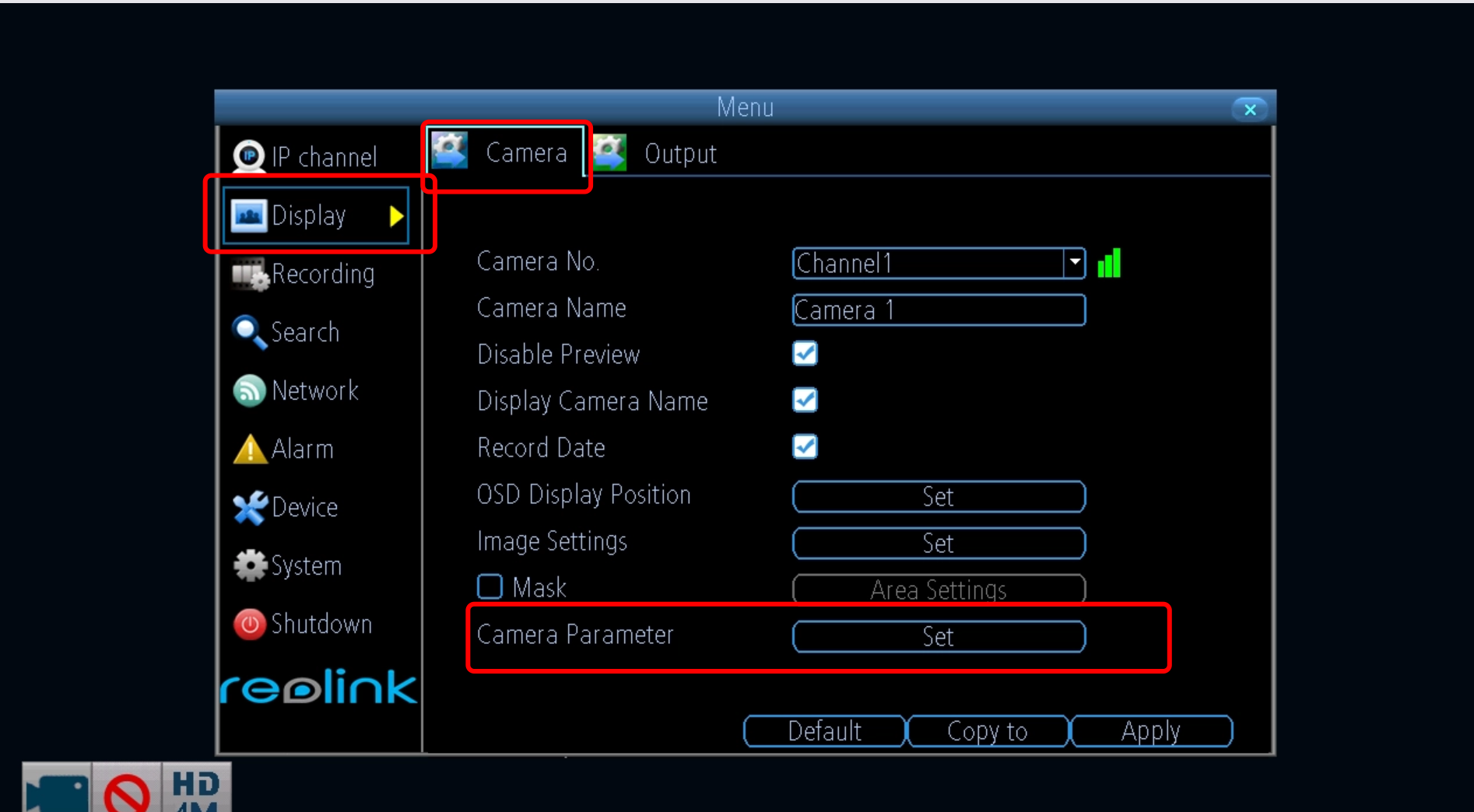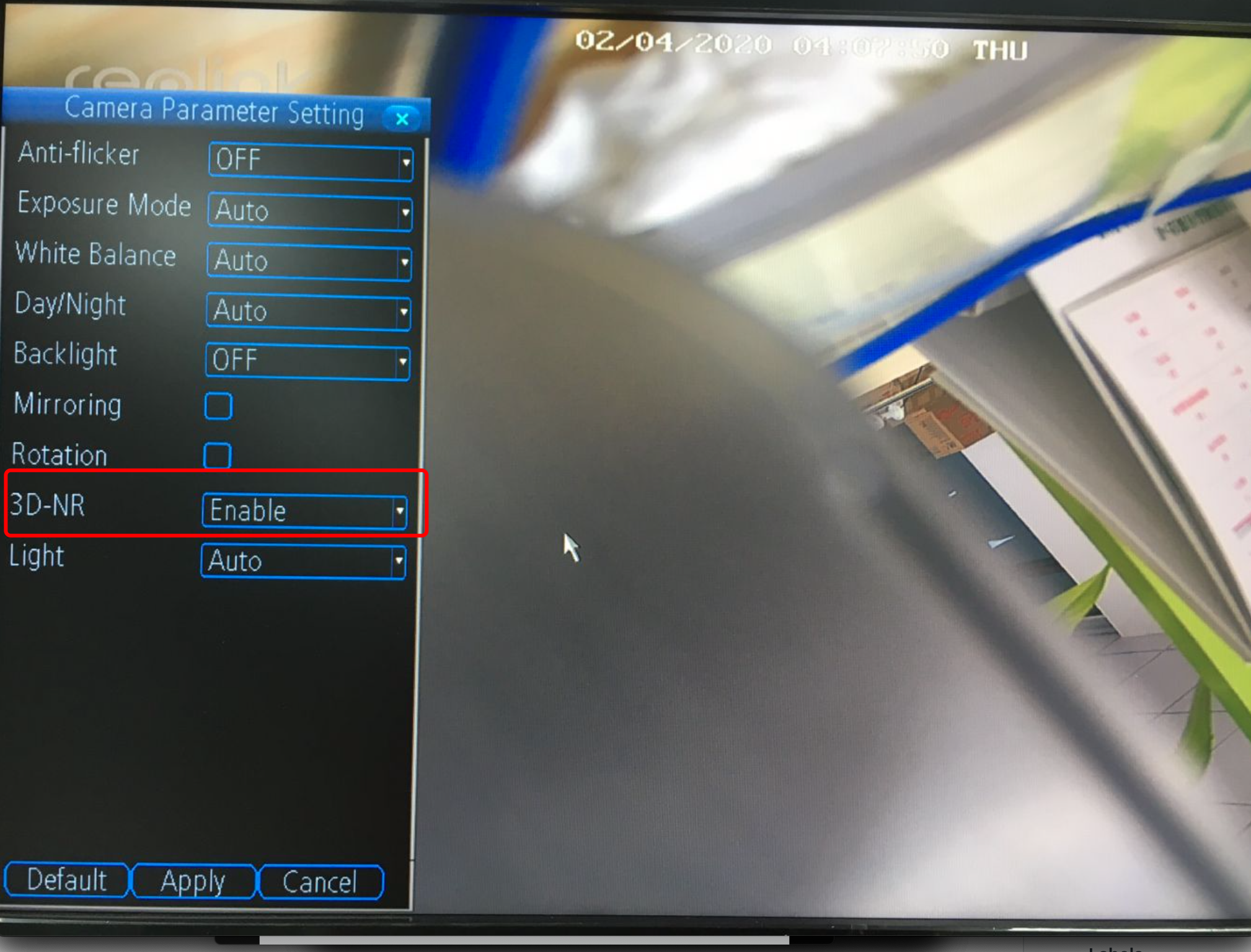 On Reolink Client: 
Please go to Display > Advanced Settings > 3D NR.