This article will show you how to change day/night mode on the PoE NVR with a monitor connected.
Applies to: RLN4-410 (hardware version H3MB17), RLN8-410 (hardware version H3MB02), RLN8-410-E, RLN16-410 (hardware version H3MB02/H3MB06)
Step 1. Go to Menu > Display > Camera. Select the Camera No. you want to configure the day/night mode, then click Camera Parameter.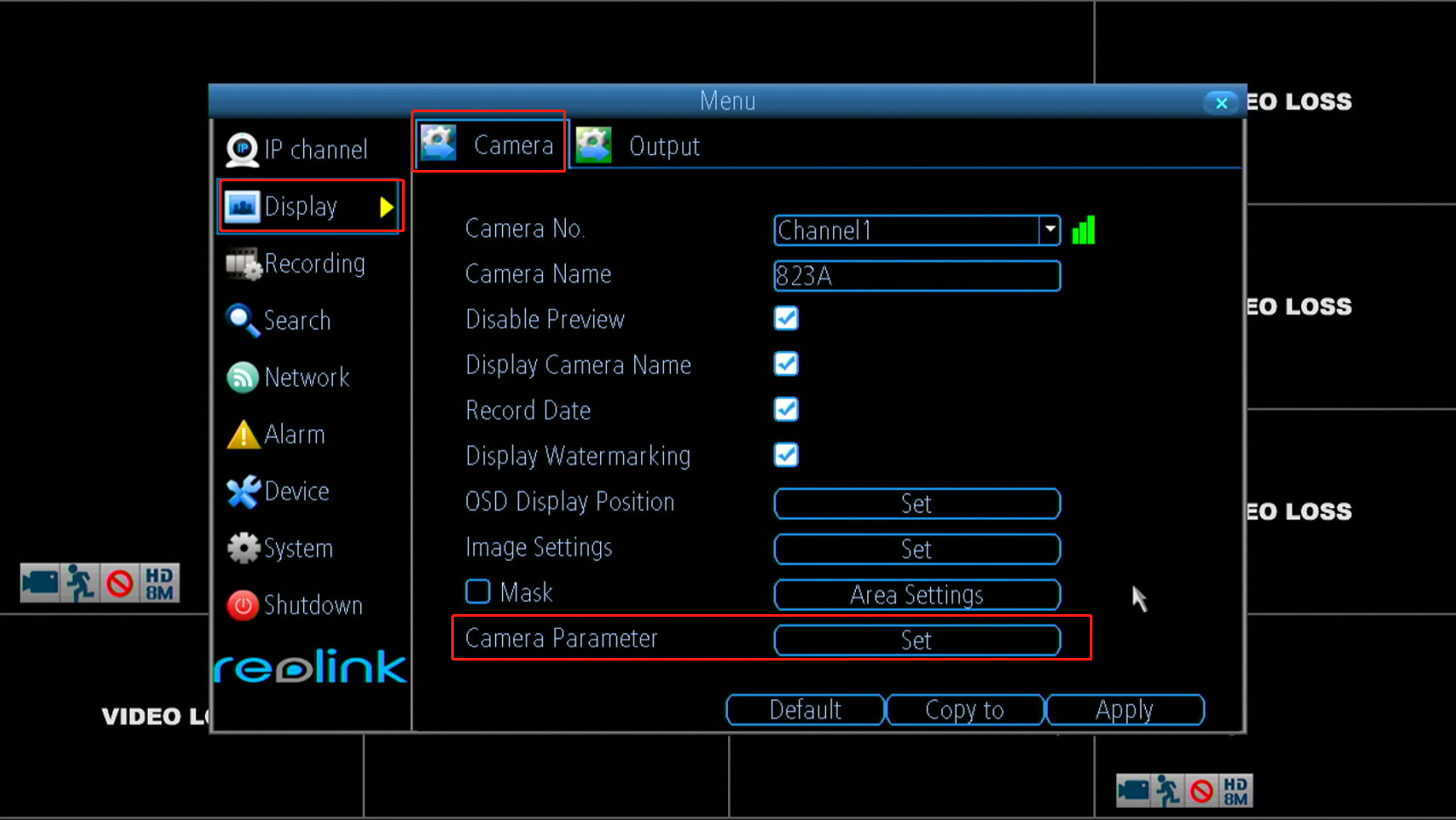 Step 2. You may change Day/Night mode to Auto/Color/Black&White, then click Apply to save the settings.