With alarm delay, the camera alarm will be triggered only when the detected object stays in the detection zone longer than a set time.
You can follow the steps below to set an alarm delay on Reolink App.
Applies to: All Reolink cameras supporting smart person, vehicle, and pet detection (excluding battery-powered cameras)
Please refer to the video below to set up an alarm delay via Reolink App.
Note: If there is no option on your App, please upgrade your camera to the latest firmware version: How to Upgrade the Firmware for Reolink Products
Step 1. Log in to your device on Reolink App and tap

 to enter Device Settings.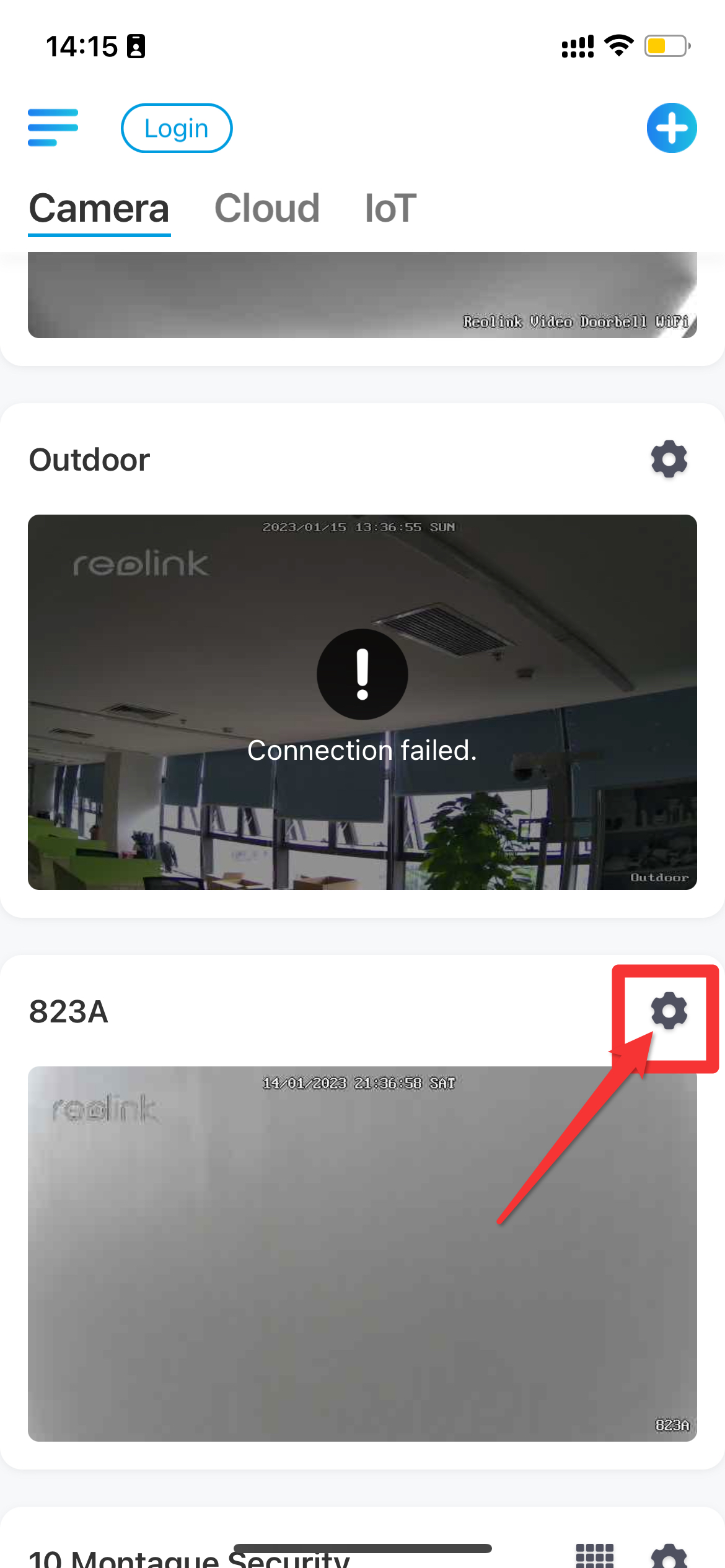 Step 2. Tap Detection Alarm.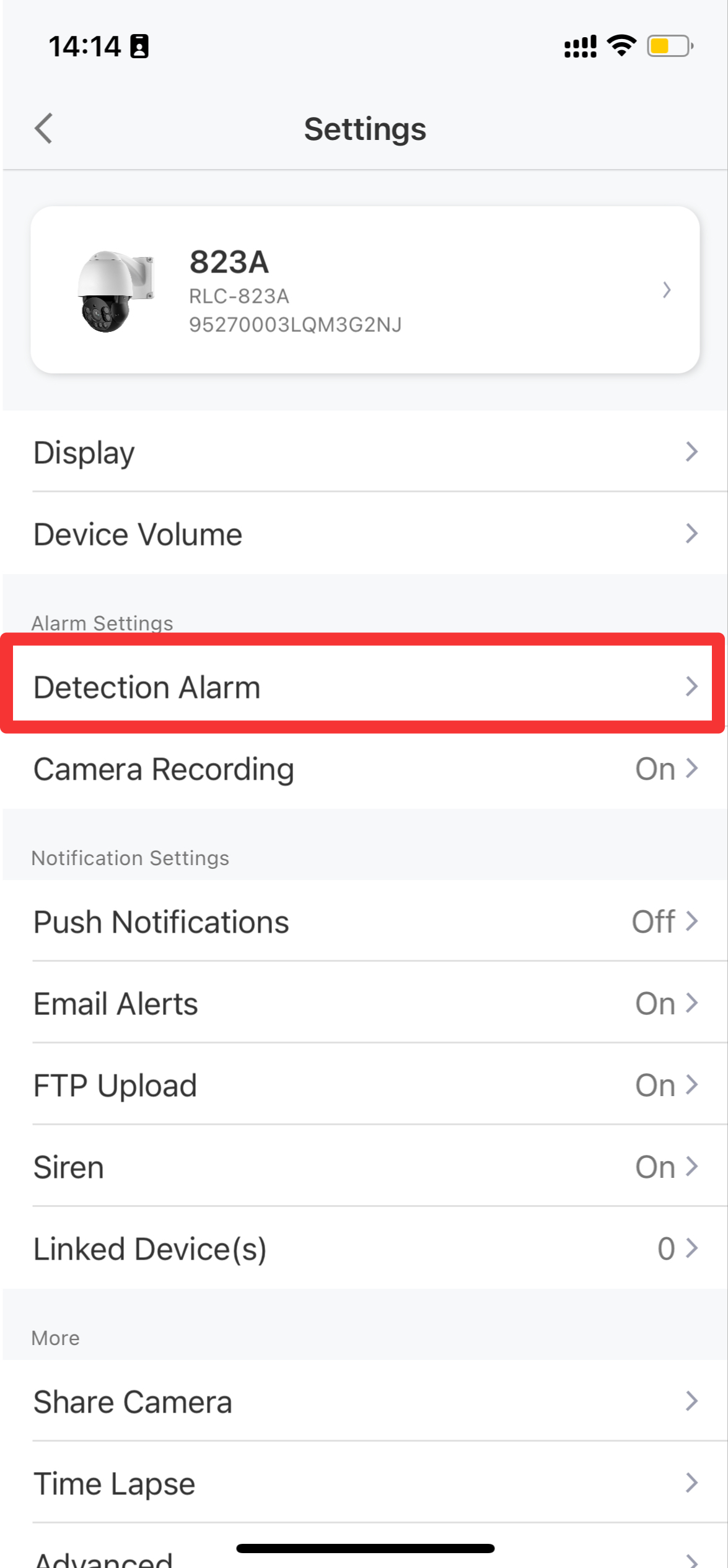 Step 3. Tap Alarm Delay.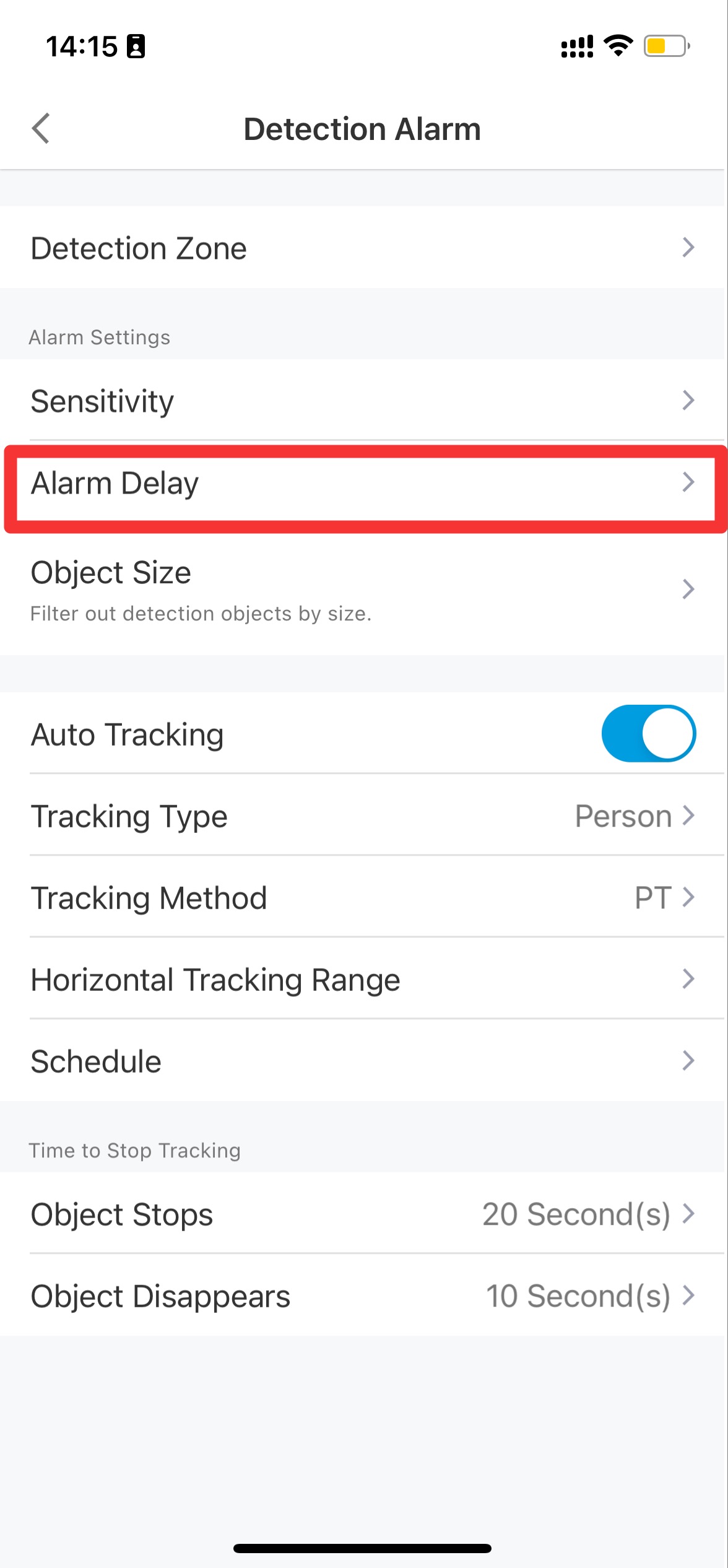 Step 4. Move the slider to set the delay time for Person/Vehicle/Pet detection and tap Save to save the settings.