For some Reolink cameras which support smart person, vehicle, and pet or animal detection, follow the steps below to set up the sensitivity for Person, Vehicle, Pet and Animal as you want.
Applies to: All cameras with smart detection
Step 1. Launch Reolink App, then tap on the gear icon to go to the Device Settings page of the camera, and tap the Detection Alarm button.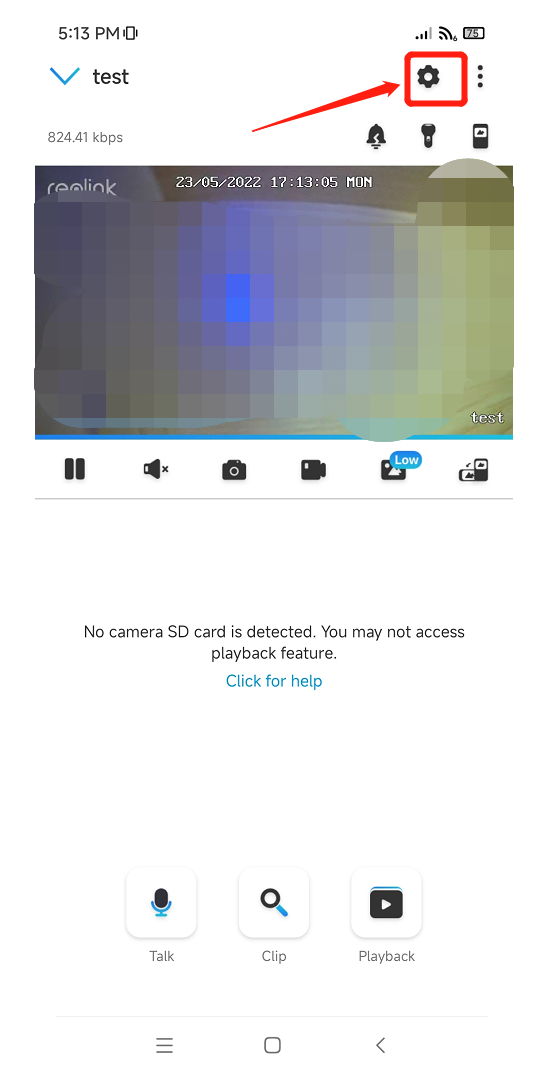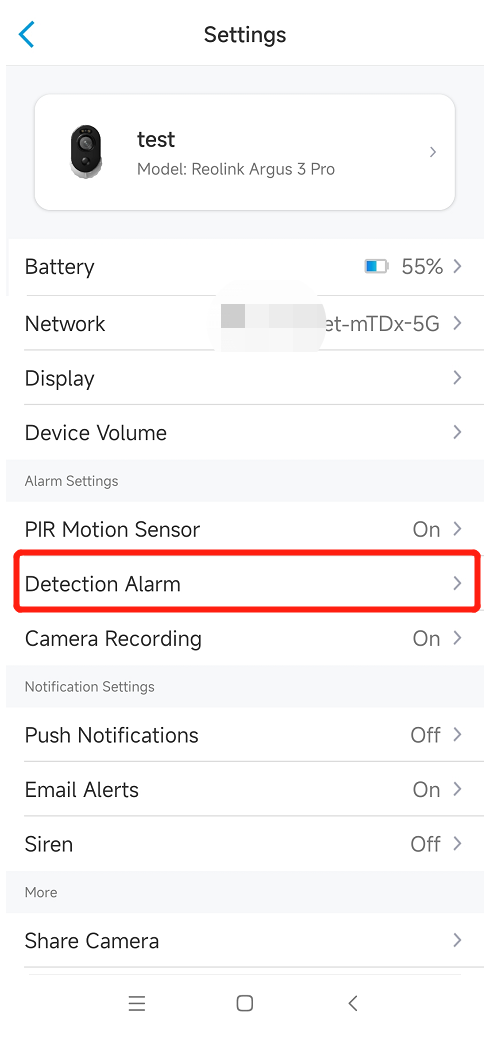 Step 2. Choose Sensitivity > Smart Detection, and drag the bar of Person, Vehicle and Pet to adjust the sensitivity. And then tap Save to save the setting.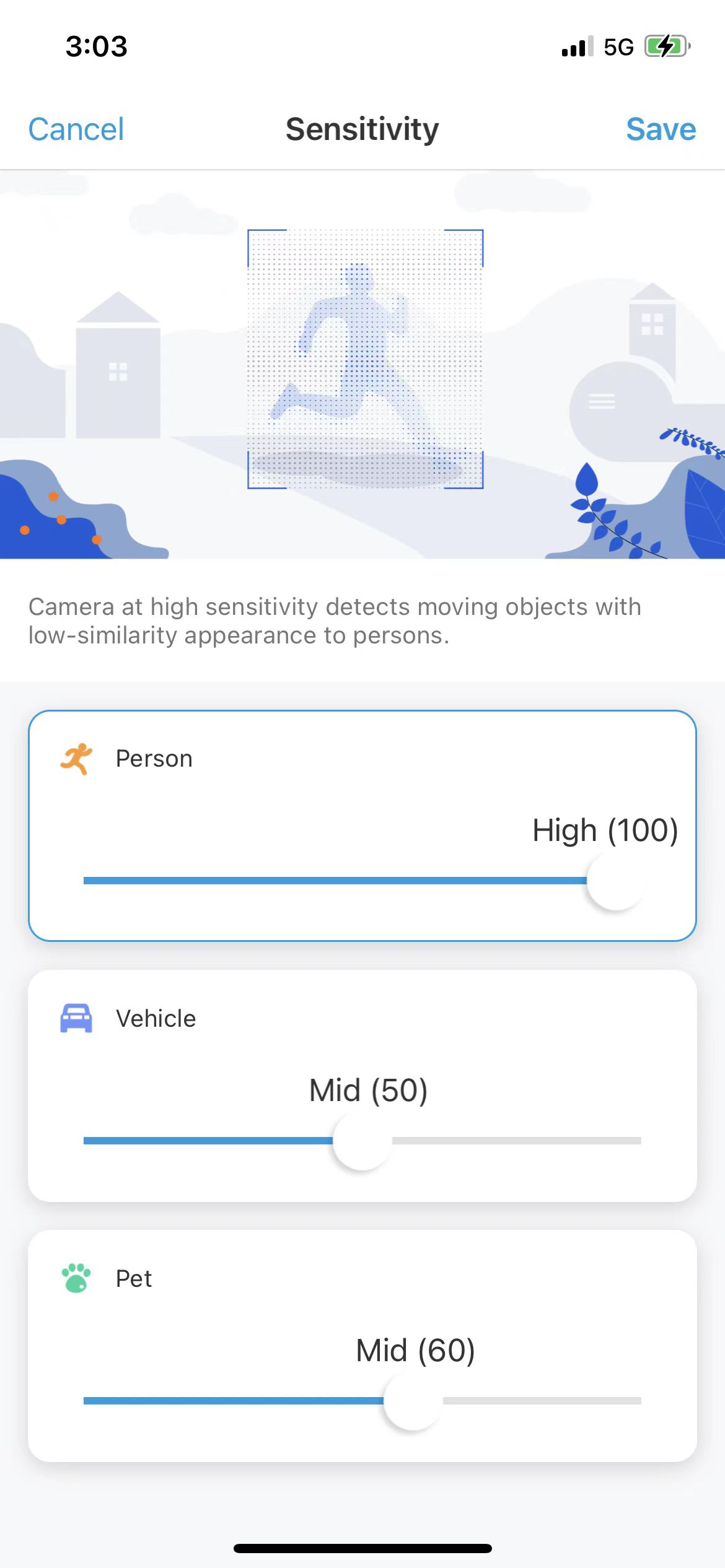 Please note that the detection alarm types may be slightly different for different camera models. For example, you can set the sensitivity of Person Motion and Animal Motion for Keen Ranger PT.