If you would like to view both the two images of the dual-lens camera on the Reolink App at the same time, refer to the below guide.
Applies to: Reolink Duo PoE, Duo WiFi, Duo, Duo 4G, TrackMix PoE, TrackMix WiFi, TrackMix, TrackMix LTE, TrackMix LTE Plus and RLC-81MA.
Note: When you turn on the Auto Tracking for the TrackMix series, the object being tracked will be auto-zoomed and displayed on the image of the telephoto lens.
Step 1. Launch Reolink App on your phone and log in to your camera. Tap on the below icon on the Device List page to turn it into a combined one. Here are two pictures for reference: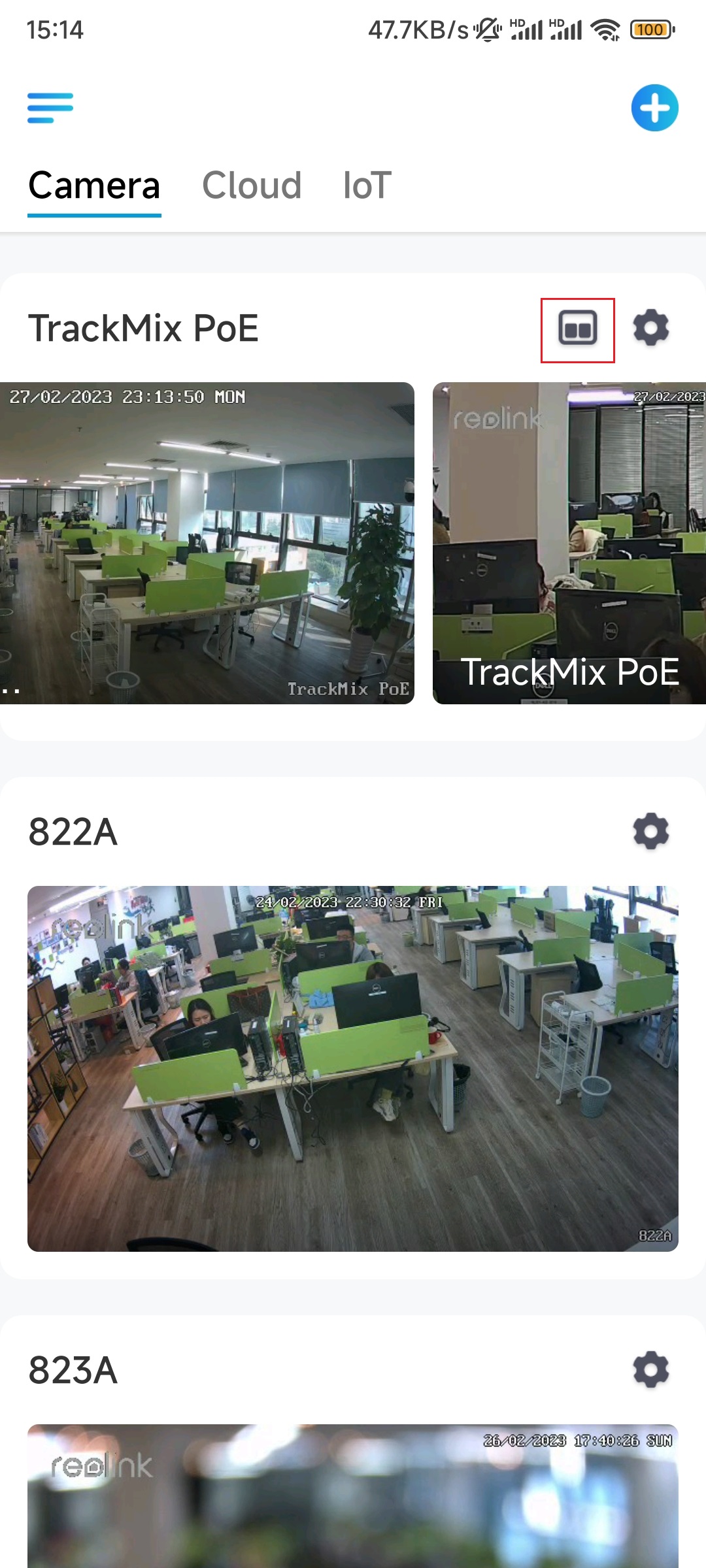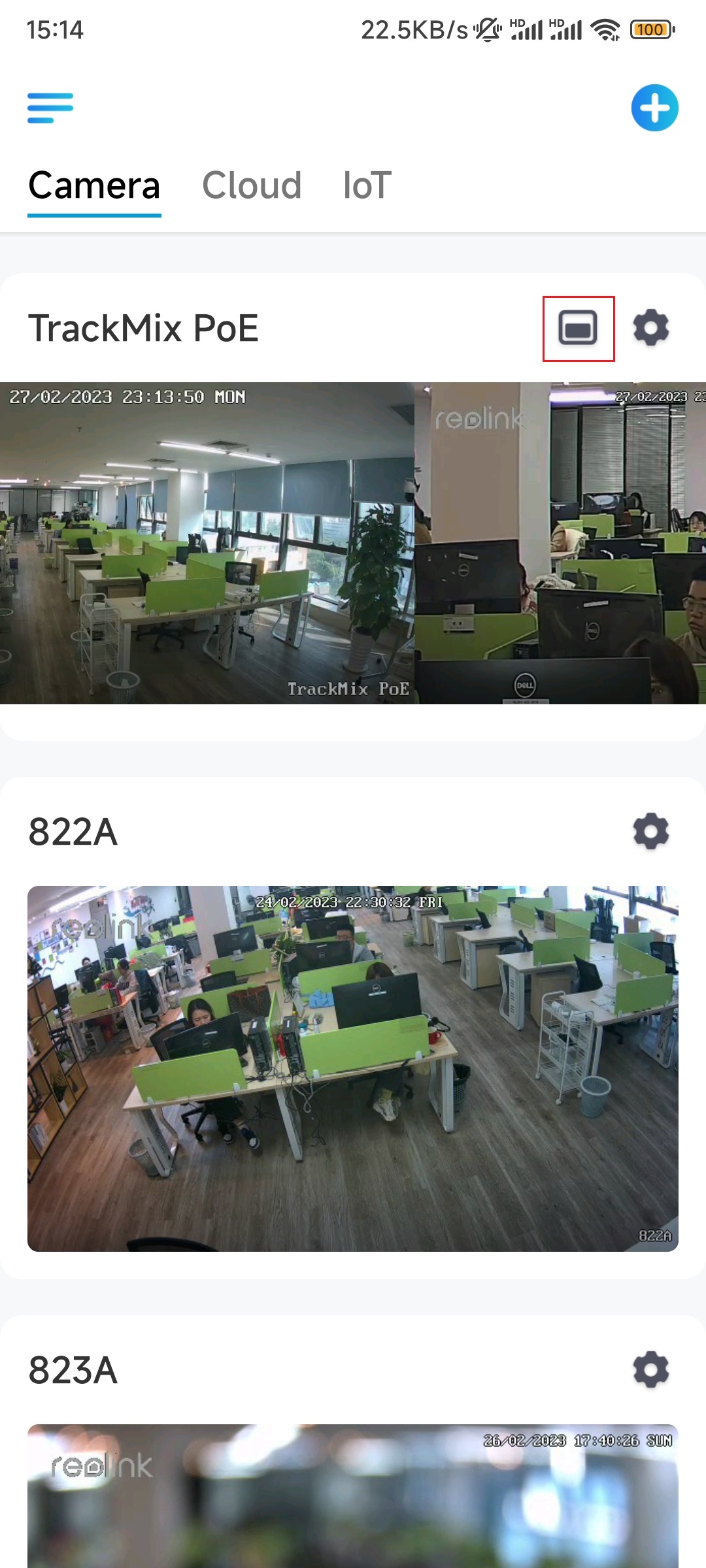 Step 2. Tap the thumbnail picture of the camera to enter the Live View page. Now you can view the dual display of the camera on one screen.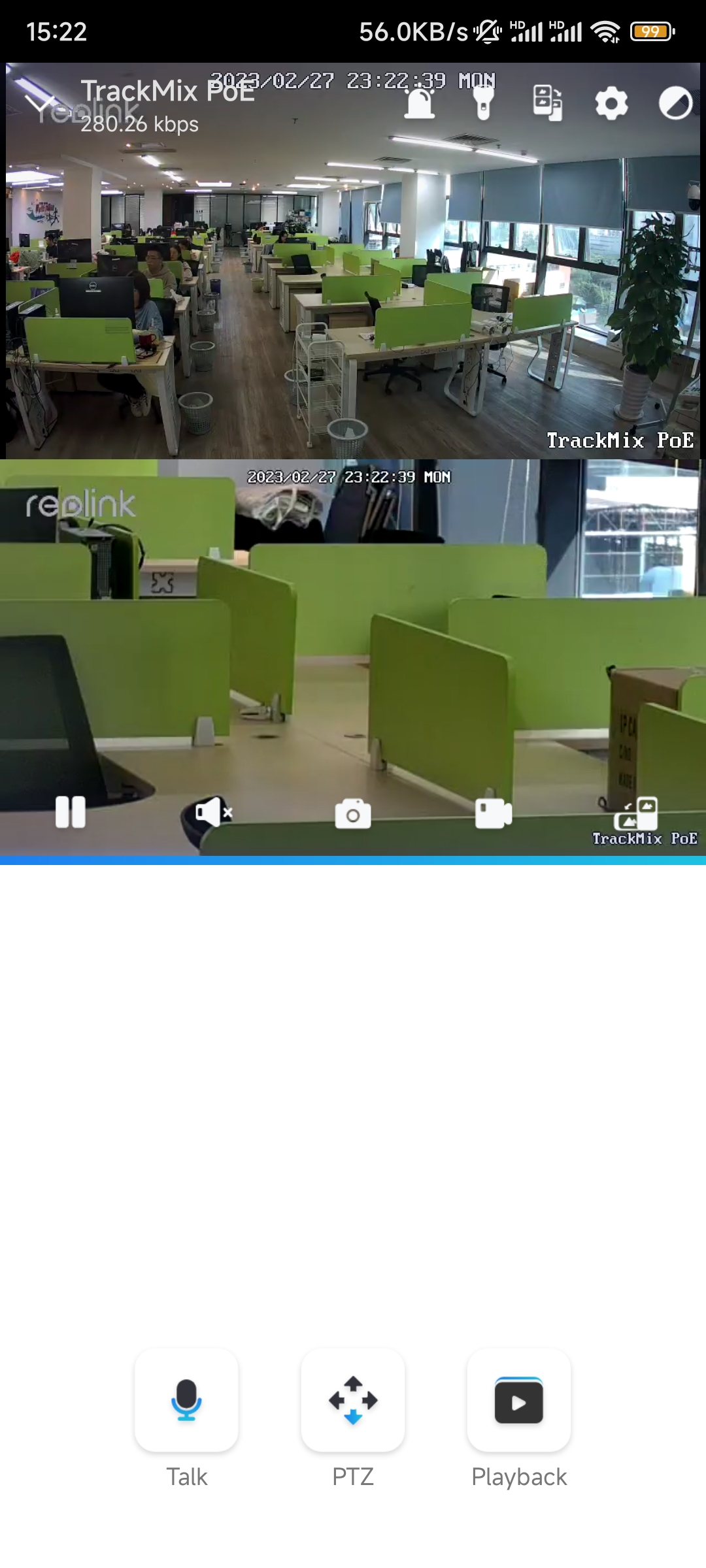 Note: For TrackMix series cameras and RLC-81MA, the upper one is the wide-angle image and the bottom is the telephoto image. For the Reolink Duo series, the upper is the image of the left lens and the bottom is the right one.
Or you may tap this icon on the preview page to view two lenses on one screen.